The project to return to action the Mid-Hants Railway's flagship locomotive, No. 35005 Canadian Pacific – a National Lottery Heritage Fund-supported scheme, includes the restoration of two Southern Railway carriages and a package of engagement, interpretation and education, which will help secure the future of the line.
The restoration of the Mid-Hants Railway's Merchant Navy 4-6-2 No. 35005 Canadian Pacific (CP) is more that 'just' a locomotive overhaul. It's bringing wider benefits to the railway and the community in the form of securing skills for the future; educating and engaging with a range of groups; recording the past; and returning to service not only the line's flagship steam locomotive but also authentic wooden-framed Southern Railway carriages.
A key part of the £2 million project's legacy is education and helping to make people who may not have the MHR on their 'radar' to be aware of its existence and hopefully inspire them to not only travel on the line, but also support it either financially or in terms of practical help as a volunteer.
In 2015 the MHR was awarded £895,000 by the Heritage Lottery Fund, now known as the National Lottery Heritage Fund (NLHF) towards the total project cost. The balance is being met through volunteering, fundraising and donations to the Mid-Hants Railway Preservation Society.
Nicknamed 'Can Pac', the locomotive is currently being worked on at both the MHR's Ropley engineering hub and also at its birthplace in Eastleigh Works, thanks to the assistance of Arlington Fleet Services, the site's present day operator.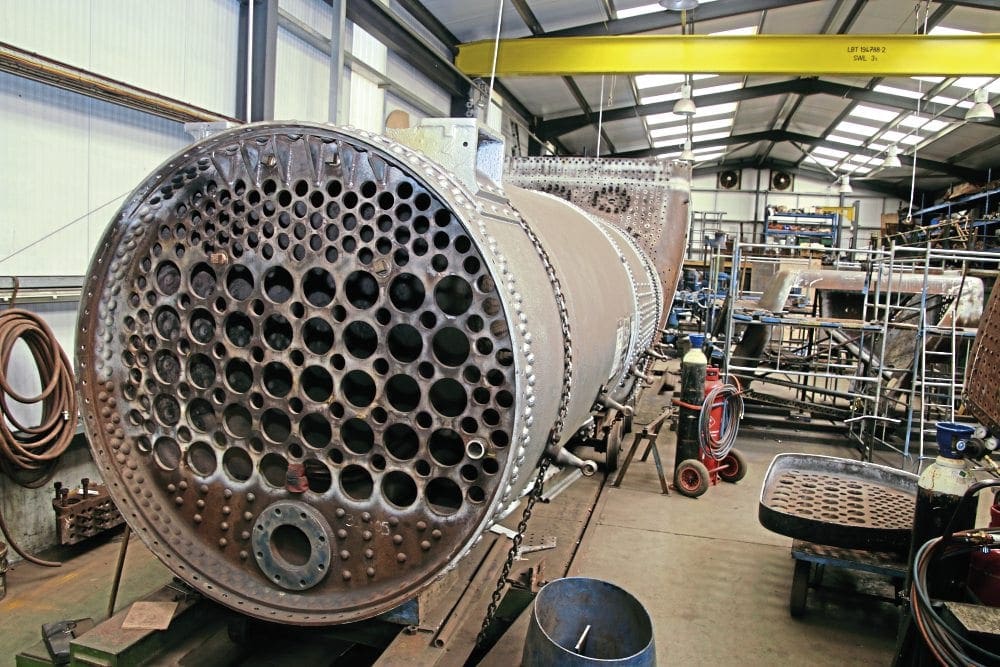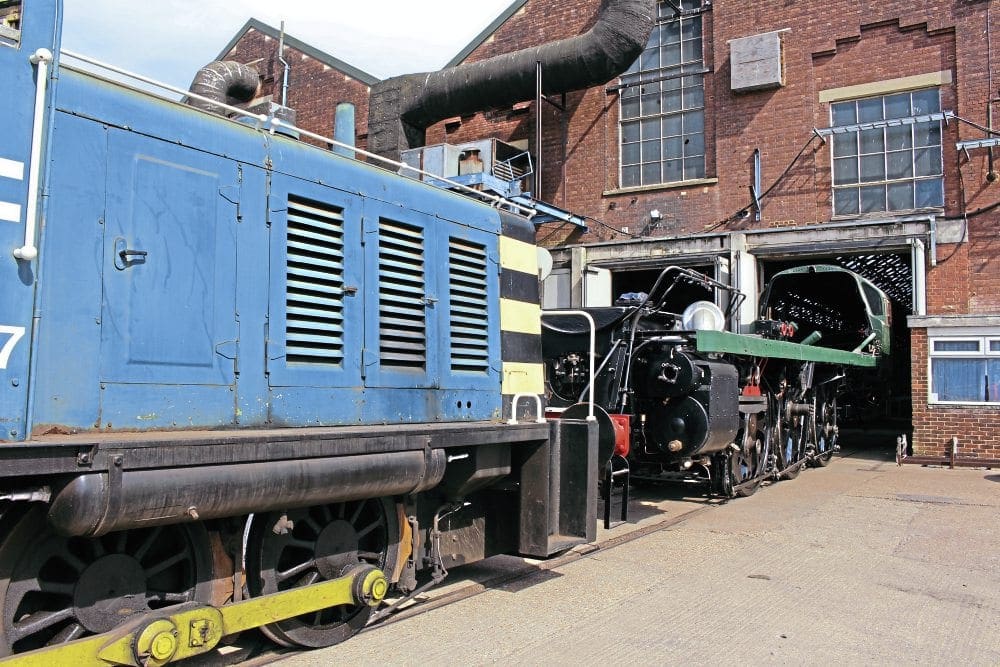 Chassis
The chassis is being overhauled by a team of dedicated volunteers at Eastleigh Works.
"The volunteers work whatever days are expected to get stages completed. I couldn't do what I do without them," enthused Becky Peacock, the project supervisor.
On June 1, 2019, No. 35005 was put back on all its wheels. "It was akin to a gigantic Tetris game, with the expert level unlocked," recalled Becky.
"Trying to lower a gigantic locomotive on to the bogie and trailing truck at the same time and then to get two pins through two very small holes was no mean feat.
"It was an amazing feeling. It was a pivotal movement. With the help of Arlington Fleet Services, it was moved into another building. Several days later, CP moved out into the yard again – this time as a Pacific. The bogie and trailing truck had been overhauled at Ropley.
"We're grateful that members of the Arlington team help as much as they do, including the use of overhead cranes."
The tender is currently under overhaul at Ropley, where a considerable amount of rotten platework has been replaced, while a new dragbox awaits fitting. Volunteers have been cleaning and painting the tender frame.
Tender
"The Urie Locomotive Society volunteers are really good – they've been doing some of the riveting for us on the tender frame. There's a lot of riveting on this locomotive. They're experienced at that, so it's been a huge help," said Becky.
During non-destructive testing, nine of the 12 axle box horn guides were found to be cracked.
"We've decided to replace all 12, which should hopefully minimise the risk of problems in the future," added Becky.
"The tender frame has mainly been a volunteer project, although a couple of staff have worked on it too. Our Eastleigh team have been working on the tender – they come up once a week. For them, it's progressing something at Ropley and helping to get it ready for going back there. We didn't have space to overhaul the tender at Eastleigh, so it's being worked on here."
A new tender top is awaiting fitting and it's currently sat on Wadebridge's tender frames.
"We're getting the tender frame ready to enable the tender top to be fitted," continued Becky. "Even if the tender is ready well ahead of when it will be required, it could be useful at events such as galas, to provide extra water – so there will be a use for it.
"In the meantime, if we have volunteers who may not have a specific task, they can work on this and progress the project. The staff can then work on the more specialised tasks.
"Aside from the welding and riveting, everything else is not what you might call highly skilled – so you can involve a lot of volunteers on it who would be happy to needle gun and paint. It's good as it allows those who want to get involved, but may not have high skill levels, to assist and feel part of it."
Asked about the time-frame, she said: "The tender has been progressing really well – it's something that's running alongside everything else. If required, the tender can be paused for a few months and then we can move the workforce on to something else if that's beginning to slip.
"The tender realistically needs to be in Eastleigh by January 2021, where it will be required for the locomotive's steam test. The boiler is due down there in November 2020. Clearly, the tender will get there for 2021, but it's not so time-sensitive – until we have the boiler ready, we don't need a tender."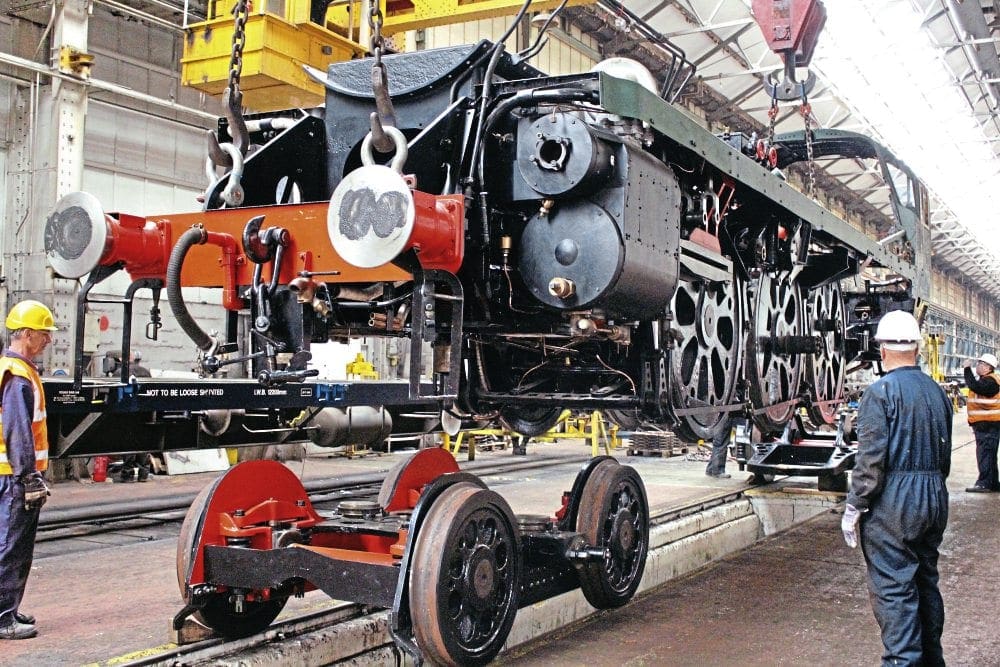 Boiler
The boiler entered Ropley boiler shop in 2015. "It was very rotten – it had a lot of limescale, as it picked up water where it could in main line service," explained Becky. "The inner firebox was damaged from the 2002 Paddock Wood incident (see history panel), when the boiler tube blew back into the cab. That was patched up, but not rectified entirely, so that had an impact.
"The best way to describe the way it ended was 'a very big furry, rusty kettle.' We've now got to get it to a nice shiny kettle. The boiler dates from 1941, one of the first five built. We're building our new inner firebox using the old one as a pattern or else it won't fit.
"When you take that – an original of which only five were made as the other survivors have later boilers – what do you do? It becomes far more complicated than many people assume it to be.
"The boiler was brought to Ropley boiler shop in 2015 to be assessed ahead of the start of its overhaul. The original Non-Destructive Test (NDT) showed a few areas were in need of repair. However, when our boilersmith began removing those parts, it became apparent the damage to the inner firebox was more extensive than had been picked up by the NDT. The NDT process had failed to find the problems.
"Unfortunately, it means that the techniques we've been using are not picking up what's going on with Southern Railway all-steel welded steam boilers. By working with the British Institution of Non-Destructive Testing and with other heritage railways, such as the South Devon Railway (SDR), we've been looking at how we can better improve the techniques – particularly methods where we don't even have to clean the boiler, but still enable us to see if stays are broken. That saves a lot of time, as we currently have to needlegun for the NDT to work."
Becky continued: "It's been a learning process for us. After the NDT failed, we found the inner firebox wasn't worth repairing – it had a maximum five-year life left before it failed. Spending all this money on our flagship, we decided the best course of action was to replace the inner firebox. That meant we had to look at how we could do that. We liaised with the SDR, as it has considerable experience of SR West Country (WC) class fireboxes. The consensus was 'we can help a bit but we don't know either.' Although WCs and Merchant Navies are similar, there's a size difference – particularly for the inner firebox, so they're a more complex beast to build.
"Fortunately, the SDR managed to press the inner backplate, tubeplate and throatplate for us. It was lovely, but it cost £120,000. That's just plate – on top of that there is the labour and boiler stays to fit. We removed 2200 boiler stays to extract the old inner firebox. To replace those costs £25 per stay, so we're looking at £55,000 to replace them. The costs all start to quickly rack up in there.
"This year we've welded in place the backplate and dropped the firehole door plate, throatplate and tubeplate into the boiler. It was hugely satisfying when it all fitted perfectly fine. The long, arduous task of mapping out 2200 stays then commenced. The outside and inside have to match up, otherwise nothing will sit properly. That was finished at the start of the year.
"Then we took out the inner firebox plate. We managed to remove the foundation ring, which is what you build everything from. We've built a jig here in the boiler shop and we've started to tack on all the inner firebox parts – including the throatplate, tubeplate and backplate, followed by the top. The thermic syphons have also started to be tacked in, so it's starting to look like a boiler. The thermic syphons have had to have a lot of work too – only the middle section is original, everything else having rotted away. The firebox is expected to be re-attached to the boiler in January.
"The boiler is currently on schedule. It's a hugely labour-intensive project. The amount of work the team here has achieved in a short space of time amazes me."
Along with fellow current Ropley boiler shop reside No. 34105 Swanage, CP is due to return to action in 2021.
"CP's boiler is due to return to Eastleigh in November 2020, where the in frames steam test will take place," said Becky. "Mechanically, we're ticking along. We have a backlog in the machine shop that we're looking to rectify, so we can get the pistons and valves done. That's the next big task – fitting the pistons, valves and motions, so we can set the valves in March 2020."
Want to read more about the project to return No. 35005 Canadian Pacific to action, then pick up issue 260 of Heritage Railway magazine. Click here to get your copy.
Railway Reads
From the history of steam through to 21st century rail transport news, we have titles that cater for all rail enthusiasts. Covering diesels, modelling, steam and modern railways, check out our range of magazines and fantastic
subscription offers.
---
Get The Railway Hub Weekly Round-up
Enter your e-mail address below and you will receive weekly rail news straight into your inbox...




You can unsubscribe at any time.
---
---

About the Author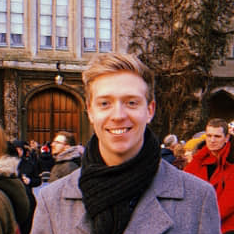 Latest posts by Sam Hewitt
(see all)