Cliff Thomas visits Buckfastleigh and finds traditional skills and historic engineering machines at South Devon Railway are as relevant to railways today as they ever were.
AT THE northern end of the South Devon Railway's Buckfastleigh site, away from the public areas of the line's many attractions, there are some outwardly innocuous looking buildings… but behind the roller shutter doors are engineering treasures and a thriving loco repair business.
The preservation aims of a railway such as the old branch from Totnes are to conserve and if necessary re-create something of past times, with compromises to meet modern standards and expectations. Like it or not, heritage railways must compete in the tourist market.
The steam locomotives and vintage carriages central to the heritage railway experience must be restored, maintained and overhauled to the highest standards – how better to do this than save and use the kind of machines which produced them in the first instance, utilising the same traditional craft skills, while in turn creating a business which provides a service to other heritage and modern railways and boosts income to its host line.
This is the story behind South Devon Railway Engineering, a subsidiary company set up by South Devon Railway Trust, the registered charity which owns and operates the South Devon Railway between Buckfastleigh and Totnes Littlehempston.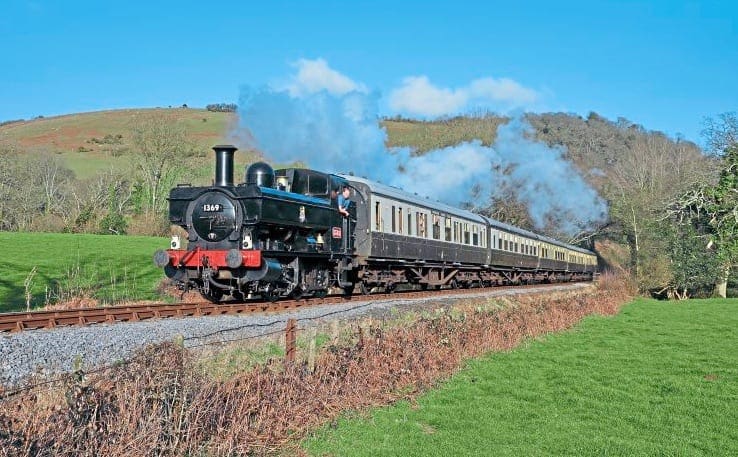 A business which has grown to become a leading specialist in the manufacture, repair and refurbishment of steam boilers and rail vehicle wheels (from steam to main line train operating companies) together with a range of other railway engineering services, providing employment for people ranging in age from early 20s to early 80s.
Humble beginnings
SDR's works at Buckfastleigh have been led from its comparatively humble beginnings to where it is today by Rob Le Chevalier. Rob's engineering career started in 1985 with a five-year apprenticeship at Dart Valley Railway (DVLR). In a classic last-in, first-out scenario, when DVLR pulled out of the Buckfastleigh line in 1991 Rob was made redundant. Their loss, SDR's gain. Rob became the SDR's first employee and was joined shortly afterwards by two more ex-DVLR staff, eventually becoming works manager in 1996 when Alan Gosling retired.
Buckfastleigh was never intended as a terminus and thus bereft of locomotive facilities, initial engineering work being undertaken in the goods shed. In 1994, when DVLR moved its engineering department to Churston and the trust's lease was extended to cover the entire Buckfastleigh site (the 1991 lease, see panel, had only covered the station and goods shed) SDR loco work was transferred to a building erected by DVLR in the mid-1970s at the north end of the site.
This structure, subsequently enlarged, remains the heart of today's SDR engineering operation. The goods shed now forms a (rather restricted) carriage workshop at one end with a museum at the other – the museum centrepiece being NRM-owned 0-4-0VBT Tiny. It was built in 1868 by Sara & Co in Plymouth to work the Sutton & Harbour branch, and is an original GWR 7ft-broad-gauge locomotive and a reminder of SDR's broad gauge origins.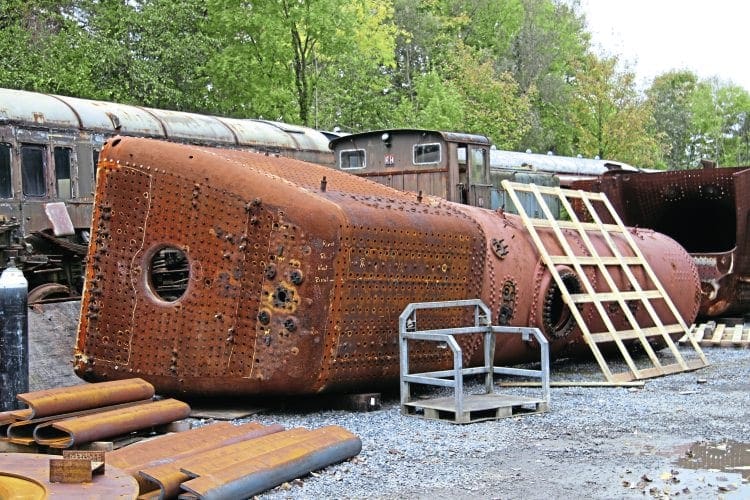 As the new management set about developing what had become South Devon Railway, engineering work on its own locos and stock was supplemented by limited contract work such as manufacturing locomotive water tanks.
Things stepped up a notch in 2006. With a budget agreed by the trust board, at the end of 2005 Rob had attended an auction of assets from the Alstom works at Eastleigh and bought a Gibson Ring rolling machine and a 200-tonne press.
"I think some engineers at the auction thought I was mad," Rob laughed. They failed to see the method; these machines represented a significant step forward by enabling Buckfastleigh to launch a whole new contract business opportunity handling re-tyring steam and heritage diesel locomotive wheels.
With the newly acquired equipment in place by the end of 2006 the first wheel job was undertaken for No. 6960 Raveningham Hall, which was being overhauled at Bill Parker's Flour Mill works with the wheels and tyres sent to Buckfastleigh for turning to profile.
The new capability for undertaking contract wheel work quickly started paying off. By spring 2007 orders were in hand to deal with 90 tyres (45 wheelsets) of which the largest were those for Southern Locomotives Ltd's 'West Country' No. 34028 Eddystone.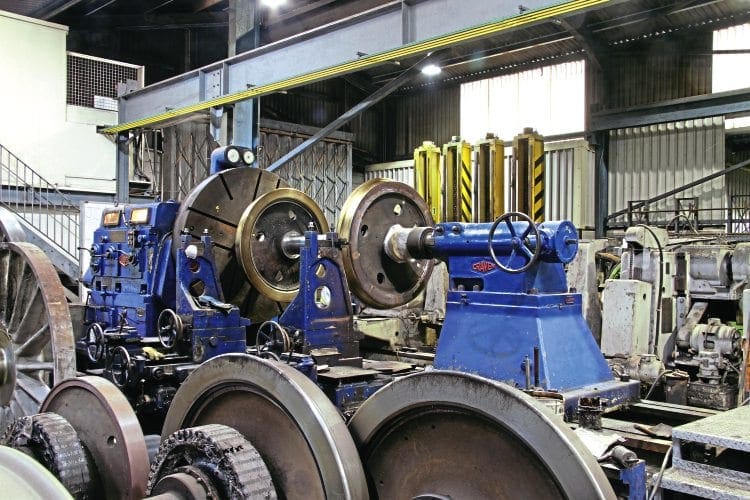 Impressive pieces
Further machines and equipment arrived, including a tyre heating ring and hearth (from Swindon dating from around the 1890s), a wheel press from Severn Valley Railway, and many other seriously impressive pieces of heritage machinery worthy of preservation in their own right, but still capable of doing what they were originally made to do.
Little wonder that 2007 saw the workshop doubled in size by covering a road hitherto used to store out-of-service locos and carriages.
That year a vertical boring machine was also bought, a piece of kit in which the item to be worked on (principally locomotive tyres up to eight feet in diameter although other items can be handled) is laid flat on the deck with the machine's tools coming down from above to machine the inner surface of tyres which interface with the wheel faces (the outer profile of tyres are dealt with by a wheel lathe).
Initial thoughts were the machine shop roof would have to be raised in height so it would fit, although in the end a space was found sufficiently close to the roof ridge to accommodate it.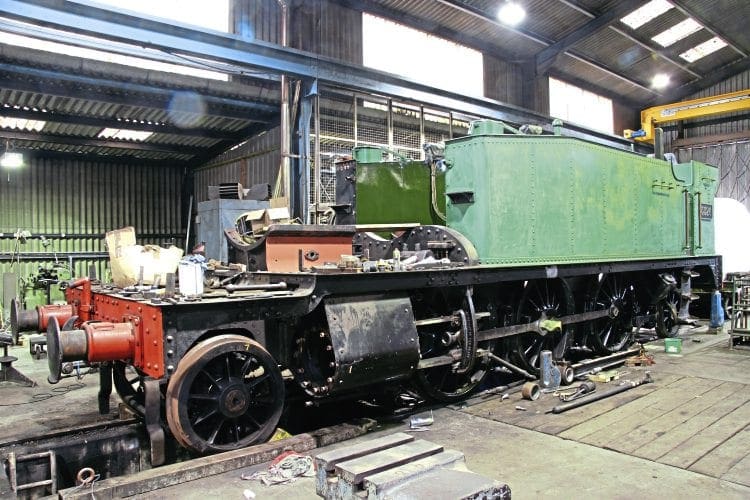 The initial concept had been to focus on preservation-type work, but horizons soon expanded, people at Eastleigh suggesting SDR seek main line accreditation for work on wheels and tyres – and helping with the required paperwork.
Traditional methods
SDRE now has RISAS (Railway Industry Safety & Standards) accreditation to produce wheels for main line locomotives. All tyres are shrunk onto the wheels (using the hearth) but the methods of fixing differ, SDRE being approved to handle all three traditional methods: Gibson Ring (GWR and Mk2 and Mk4 carriages), Double Nip (Southern) and Riveting (LNER).
The works can handle wheels (including turning) up to 6ft 8in in diameter, and not only handles work for heritage railways and private loco owners but, with accreditation under RT2470, is approved to undertake work on wheels for Network Rail and Train Operating Company customers. 
As the business expanded so did the acquisition of more specialist machinery, including a second wheel lathe, a quartering machine for machining crank pins (the only such operational machine in Britain), and a machine for turning wheel journals.
When I visited the works in late 2016 a wheel-balancing machine had just been bought in an auction at Dartford. This represents another jump forward, being not for steam but diesel loco and carriage wheels, which have to be balanced within about 25 grams for use on the main line at speeds of more than 75mph.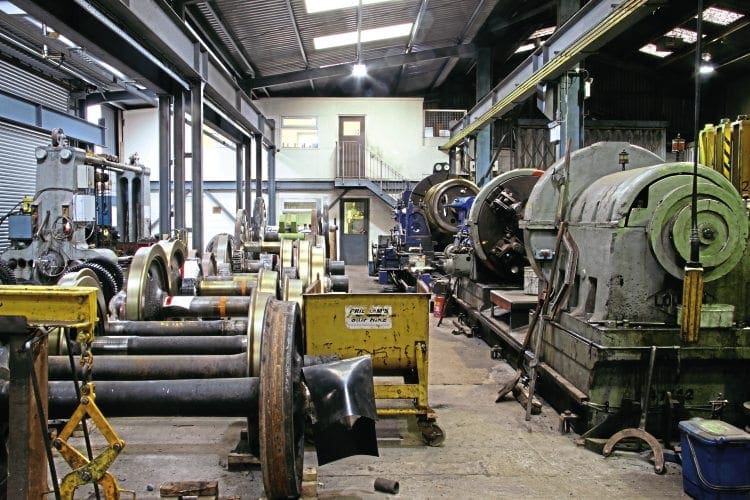 With the engineering operation having developed into a significant business in its own right, to protect its interests in a commercial world South Devon Railway Trust formed South Devon Railway Engineering Ltd in 2008 as a wholly owned subsidiary.
SDR Trust owns the equipment and buildings and employs the engineering staff, the SDRE subsidiary being the vehicle for transacting contract work. 
Development was far from over. The first inkling something significant was afoot came around autumn 2010 when the railway applied for planning permission to construct a new boiler shop at the Ashburton end of the workshop. This was to be a 21metre-long building with a restored wagon turntable (acquired in 2001 from the old Morris Cowley plant, near Oxford) located on the apron outside to assist the movement of boilers temporarily mounted on trolleys. The full significance of what was being planned became clear a month or so later with the announcement SDR Trust had acquired Roger Pridham Engineering.
Founded in 1975, Pridham's business in Tavistock was well-established as a major player in the heritage railway boiler making and repair market.
Roger and his family had decided the time had come to consider retirement and purchase by SDR looked to be the ideal solution: the Pridham family's engineering skills and facilities would be safeguarded for posterity, SDR's future steam operations would be secured, and SDRE could expand its contract work capability by another large margin. 
All Pridham's specialist boiler repair and manufacturing equipment, including presses and dies needed to make boiler components, were moved to Buckfastleigh.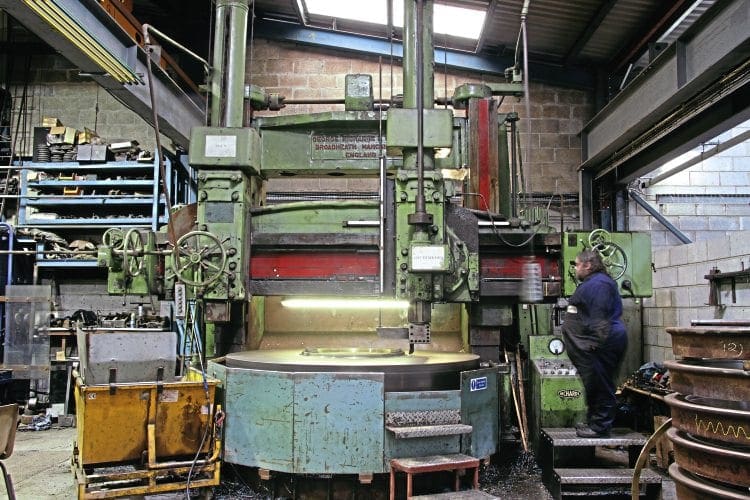 Three full-time staff, including boiler shop foreman Peter Bowden, also relocated to Buckfastleigh (they still work there for SDR) and Roger Pridham and his son would work with the business as consultants. SDRE took over Pridham's contracts, which at that time included completing work on the boiler from 'West Country' No. 34027
Taw Valley.
Step change
Considering SDR previously had no boiler repair capability beyond routine fitting of tubes the arrival of items such as the awesome John Shaw Press emphasised just how much of a step change this represented.
The mighty 700-tonne capacity press is critical for production of boiler components. What you see above ground level is impressive, but like an iceberg there is much more out of sight below, for in operation the lower element of the press rises upwards under hydraulic pressure to squeeze the boiler plates – heated by a team of engineers plying gas torches over the surface of the plate – to shape between the die blocks.
Old school – and very impressive! Aside from its importance in production of pressed components for boilers, as Rob Le Chevalier observed: "We felt we needed to keep it in railway preservation."
The aforementioned die blocks (or formers) are crucial to the process, representing the shape to be reproduced, and boilers (in particular fireboxes) come in many shapes and sizes. The acquisition from Pridham's included several thousand tonnes of formers for such things as tube plates and throat plates, which had been made by Pridham's over the years.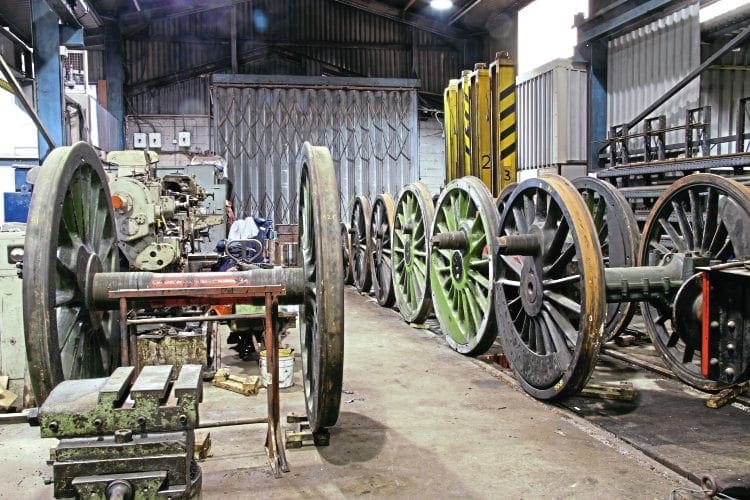 They are stored in the open (not ideal, surface rust quickly forms and they have to be cleaned up before use) in the area which used to be a maze forming part of SDR's visitor attractions between the railway and river.
Now a kind of metallic maze, every item has a number (applied in weld) to identify it. This stock of heritage material is still growing. If a required curvature does not already exist a new die block is produced in the works from scratch, which can take months.
Thus far, between two and four a year have been produced at Buckfastleigh. Little wonder major boiler work does not come cheap and there are economies of scale if several owners commission similar work at the same time.
With the expansion of capability to undertake wheel work (around 200 tyres a year are reprofiled in the works) and boiler jobs the outside contract element of the business has grown significantly, currently accounting for about 50% of works output.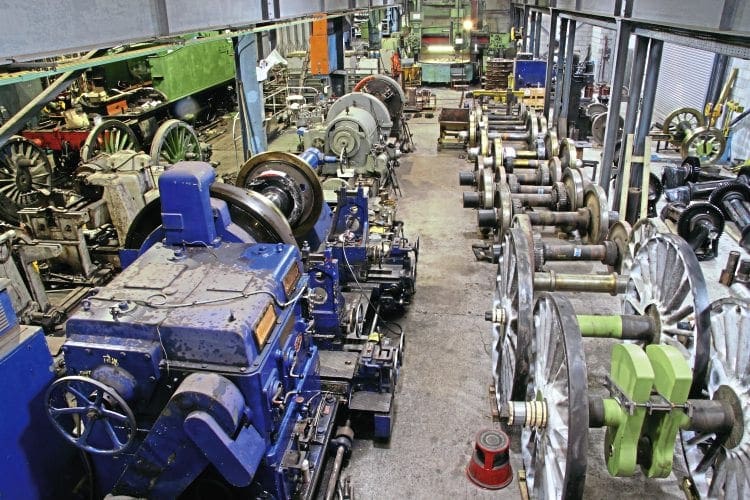 The other 50% is South Devon Railway's in-house engineering requirements, such as the current overhaul of the line's Prairie No. 5526, its boiler currently receiving attention in the boiler shop.
Wheel components for new-build locos LMS-Patriot Project's No. 45551 The Unknown Warrior and Riddles Class 3 2-6-2T No. 82045 have been assembled at Buckfastleigh with the same job soon to be undertaken for Gresley 'P2' 2-8-2 Prince of Wales.
Other contract jobs have included wheel sets from 'A4' No. 60007 Sir Nigel Gresley, Great Western Society's replica 47XX 'Night Owl' No. 4709, 'A2' Pacific No. 60532 Blue Peter and 'Black Five' No. 44767 George Stephenson.
The wheel aspects of SDRE's business are in many ways the ideal contract work to undertake. The cost is a known quantity, enabling quotations to be given, which will correlate to the contract price without the element of unknown 'surprises' emerging as can occur with boiler and locomotive overhauls.
Economies of scale
Last October there were also three Bulleid Pacific boilers on site, from No. 34028 Eddystone (SR No 21C128), No. 34059 Sir Archibald Sinclair (SR 21C159), and No. 34101 (SR 21C101) Hartland, with that from 'West Country' No. 34039 Boscastle to follow – an example of different Bulleid-owning groups commissioning work on their respective boilers to gain economies of scale.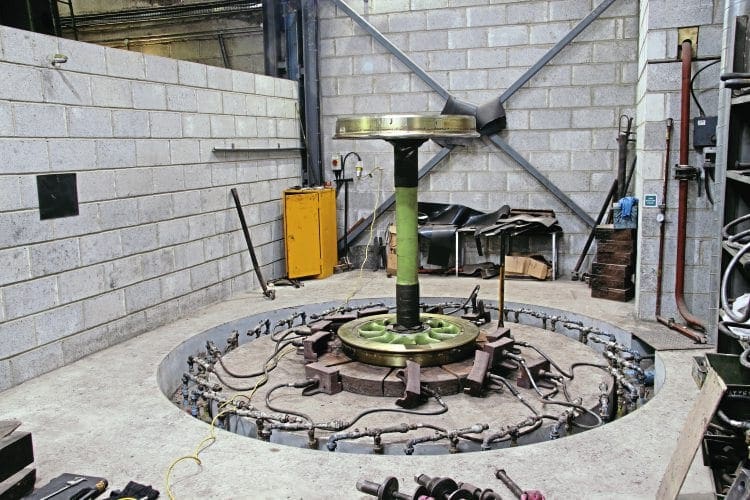 These contracts follow the major work undertaken three years ago on the boiler of 'West Country' No. 34027 Taw Valley, which included a completely new front tubeplate; new front half of the boiler barrel; most of a new outer firebox, including complete new backhead; new foundation ring channels; a complete new inner firebox; assembly of 32 boiler flues with bottle ends welded on; and construction of two new thermic syphons in the firebox, believed to be the first time in preservation thermic siphons had been produced from scratch following original construction methods.
Generally, SDRE prefers to take delivery of the components to be worked on rather than entire locos, hence there is no profusion of frame sets/chassis around the site. SDRE is also happy to quote for supplying boiler plate pressings (backhead plates, throat plates, firebox corners, etc) to individuals undertaking their own boiler work.
Although now a much smaller part of its work, fabrication can still be undertaken – the new water tower at Totnes was built in the works – and local jobs are also accepted.
The company will undertake full overhauls, Bristol Harbour Railway's Avonside 0-6-0ST No. 34 Portbury (1764/1917) being an example in recent times, but outside contract overhauls are not a major element of the business and only taken on every couple of years.
It would be wrong to imply the engineering premises are a time warp; they are modern workshops employing vintage (one of the wheel lathes dates from the 1890s) to classic (1950s-1960s) machines, which were well-built and totally suited to doing the work they were designed for in today's world.
It did strike me though, that in an age where the latest CNC (Computer Numerical Control) machines tend to be considered essential, there is a distinct absence of such equipment in this corner of South Devon. "There is really no need," Rob Le Chevalier observed. "Almost everything we do is a one-off so there is no point spending time programming a machine. We have the skills to just go ahead and do what is needed."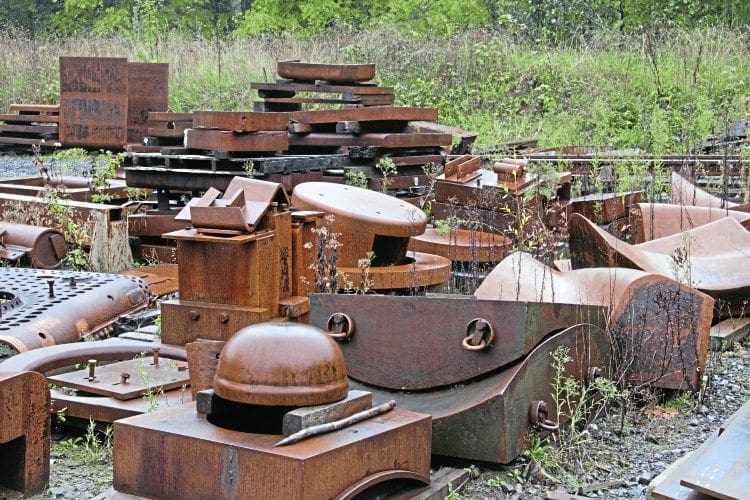 I think that rather characterises what is so good about South Devon Railway and its SDRE operation.
South Devon Railway: A potted history
THE Exeter to Plymouth main line was built by the original South Devon Railway Company. The 91/2-mile broad gauge branch from Totnes to Ashburton was promoted by the Buckfastleigh, Totnes and South Devon Railway (originally planned to terminate at Buckfastleigh, but an extension to Ashburton was added shortly before construction) and opened on May 1, 1872.
The line was initially operated by the South Devon Railway, but Great Western Railway took over operating the branch from February 1, 1876. A year later the branch became part of GWR and was converted to standard gauge in May 1892.
On 1948 Nationalisation the branch came under the wing of BR(Western Region). Closure was pre-Beeching, with passenger services ceasing on November 3, 1958, freight ending September 7, 1962, and the 'last train' being a Plymouth Railway Circle special the next day.
Dart Valley Light Railway Ltd was formed to buy the Ashburton branch as a commercial tourist operation rather than an early preservation project. Dart Valley Railway Association was formed in 1966 as a volunteer supporting body. The first locomotives (prairie No. 4555 and 0-6-0 No. 3205) and stock arrived on the branch from the main line at Totnes on October 2, 1965.
On securing a Light Railway Transfer Order (the LRO had to be obtained by BR) the first Dart Valley Railway trains ran on April 5, 1969 – the reopening ceremony featuring Dr Beeching!
Although the station, loco shed and sidings at Ashburton remained, DVR's purchase of land from BR only covered the seven miles from the main line junction at Totnes to the milepost opposite the old signalbox at Buckfastleigh (itself roughly opposite today's workshop buildings) since land beyond this was earmarked for enhancements to the A38, a project which cut off Ashburton from the railway network two years later.
On January 1, 1973 DVLR expanded by taking over the Paignton to Kingswear line. Attention increasingly focused on this line and, losing money operating the Buckfastleigh route, DVLR invited the association to run 1990 services on a volunteer basis, but still decided to pull out of the Buckfastleigh-Totnes branch with closure the following year a possibility if a new operator was not forthcoming.
Using Dumbleton Hall Locomotive Ltd, already a company with charitable status, DVRA volunteers agreed a 10-year lease on the railway (initially covering only the station and goods shed at Buckfastleigh) effective from January 1, 1991.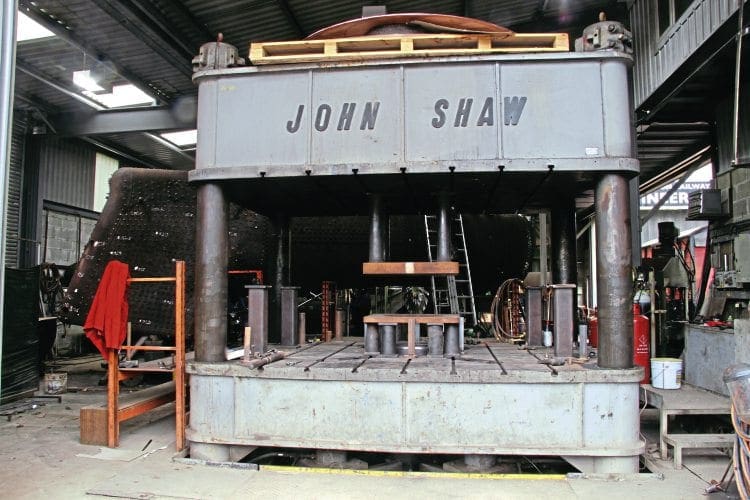 The railway was re-named South Devon Railway, Dumbleton Hall Locomotive Ltd became South Devon Railway Trust, and Dart Valley Railway Association became South Devon Railway Association.
In 2001 a £1million share issue was launched aimed at buying the freehold of the line from DVLR – the balance of the agreed £1.15million cost being met by loans, donations and revenue. A 99-year lease was bought pending SDR securing a Transport & Works Order; this finally became effective from December 30, 2009.
A ceremonial £1 was handed over to DVLR on February 8, 2010 at Buckfastleigh to complete the freehold purchase at which the volunteer-run line (with a core paid staff) achieved full independence.
South Devon Railway has grown from having virtually no locos or rolling stock into today's major tourist attraction carrying more than 100,000 passengers a year.
A preserved line which started without a terminus
WHILE Buckfastleigh was not originally a terminus it had been a station. Much of the old goods yard was lost to the A38 road improvements in 1972 following lifting of the line between Buckfastleigh and Ashburton the previous year. This also left the signalbox marooned at the Ashburton end of the site, a new 'box being constructed next to the footbridge at the Totnes end of the platforms.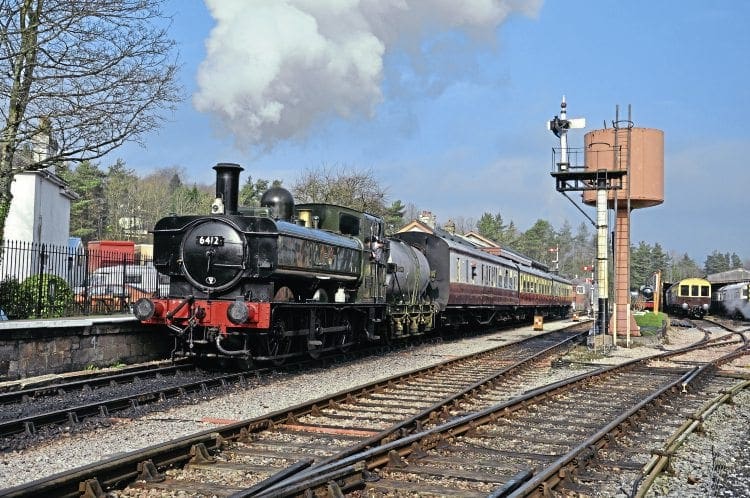 Over the years Buckfastleigh has been developed into a proper heritage railway terminus. Such development is still in progress, the next project being a new carriage shed to be built over the head-shunt and loop spur at the north end of the site parallel to the A38 embankment.
At the Totnes end of the line Ashburton branch trains had run into Totnes main line station, although the absence of a bay platform always made this an awkward arrangement. DVLR's purchase only covered the line up to the junction, hence it could not run into Totnes station.
A start was made on developing a station just short of the junction a little north of the bridge over the River Dart, the main line station being on the other side of the river.
Although DVLR secured agreement to run into Totnes main line station in 1985 this was both costly and awkward for the same old reasons and the arrangement was dropped three years later.
As DVLR increasingly focused on its newly acquired Paignton to Kingswear line volunteers continued to work on developing a terminus at what was initially known as Totnes Riverside, later Littlehempston Riverside, then SDR's Totnes Littlehempston station and has now reverted to Totnes Riverside.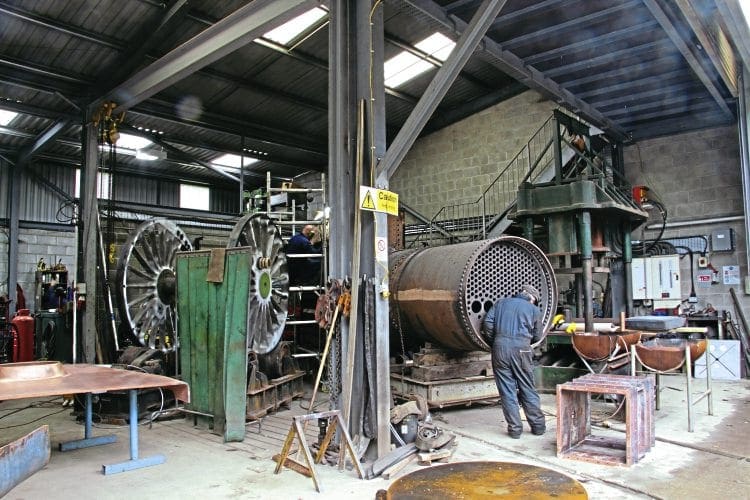 Crucially, a footbridge over the River Dart, enabling pedestrian access between the town of Totnes and SDR's Totnes Littlehempston, station opened in 1993. The station has been developed utilising buildings relocated from numerous sites to produce today's attractive terminus, complete with a newly constructed signalbox, which will be fully connected and operational before long.
Could rails ever return to Ashburton? There are two basic issues, the future of the station area in Ashburton (still largely intact) and its approaches and the enhanced dual carriageway A38 Devon Expressway, which sweeps past Buckfastleigh station on an elevated section.
Controversial proposals for building a supermarket and houses around the old station in Ashburton and on the former track bed, which would have precluded any future possibility of reinstating the branch back into the town, were fought off late last year by Friends of Ashburton Station (FoAS) working in concert with South Devon Railway Trust.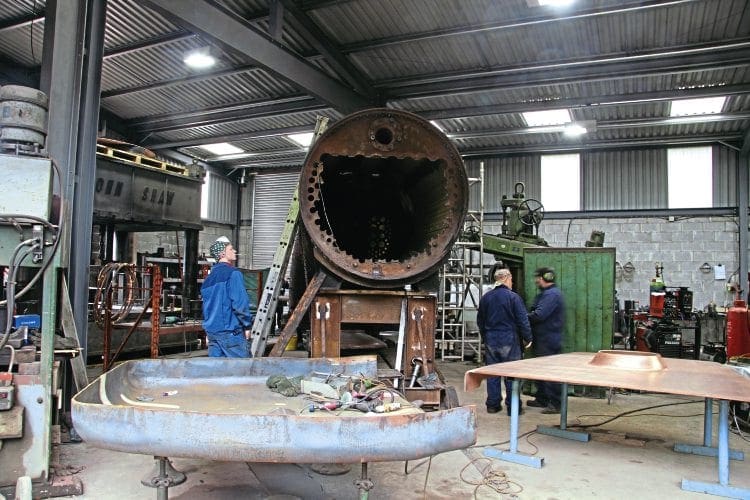 Whether this is a temporary or permanent reprieve remains to be seen but a groundswell of opinion in favour of finding a way to reinstate the railway into the centre of the town has clearly emerged.
SDR has always harboured hopes of returning 'home' to the centre of Ashburton but could not undertake such a project from its own resources. The A38 as it now stands is a problem, but thought to be soluble – with enough cash.
Never say never is probably the best answer.
Read more Letters, Opinion, News and Features at https://www.therailwayhub.co.uk/ and also in the May 2020 issue of The Railway Magazine – on sale now!
The Railway Magazine Archive
Access to The Railway Magazine digital archive online, on your computer, tablet, and smartphone. The archive is now complete – with 123 years of back issues available, that's 140,000 pages of your favourite rail news magazine.
The archive is available to subscribers of The Railway Magazine, and can be purchased as an add-on for just £24 per year. Existing subscribers should click the Add Archive button above, or call 01507 529529 – you will need your subscription details to hand. Follow @railwayarchive on Twitter.
Railway Reads
From the history of steam through to 21st century rail transport news, we have titles that cater for all rail enthusiasts. Covering diesels, modelling, steam and modern railways, check out our range of magazines and fantastic
subscription offers.
---
Get The Railway Hub Weekly Round-up
Enter your e-mail address below and you will receive weekly rail news straight into your inbox...




You can unsubscribe at any time.
---
---

About the Author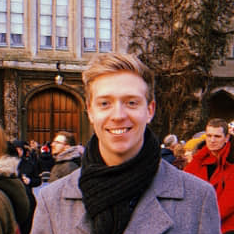 Latest posts by Sam Hewitt
(see all)