Gareth Evans visits the Bredgar & Wormshill Railway to discover the latest developments at the 2ft-gauge line in Kent, run by a group of friends, and open once a month to the public. 
IT STARTED with a standard gauge engine that brothers Bill and David Best almost bought – yet it resulted in a charming narrow gauge line, which provides an absorbing day out for the enthusiast and family alike.
The Bredgar & Wormshill Light Railway (BWLR) is not a preserved line, nor is it a constituted society – it's run by a group of friends. The 'hidden gem' can broadly be described as being located in the countryside between Maidstone and Sittingbourne.
"We get 6,000 visitors per annum," enthused Bill Best, one of the line's owners.
Open days are held on Easter Sunday and thereafter the first Sunday of the month from May to October, inclusive. The railway can be opened by arrangement at other times for driver experience courses, as well as for private hire.
Possessing a quaint charm of its own, it could be said the BWLR is a 12-inches to the foot version of a OO9 gauge model railway some of us have at home in that everything has its place, is immaculate, runs like clockwork – and provides immense enjoyment for all.
The high standard of its restorations is well known – stock has been bought and transformed, some of which has then been sold on. Its facilities, including loco sheds and workshops, are extensive and impressive.
In words that will doubtless strike a chord with many readers, perhaps Bill's views on maintaining an inviting environment sum up the BWLR approach: "Unrestored items are things of beauty to you and me, but they're eyesores to the average member of the public. I live here – and I want to keep the place tidy.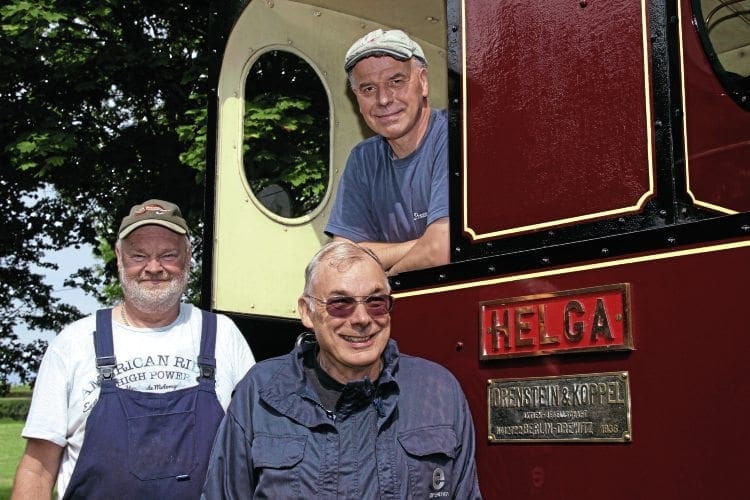 "Railway people often seem to forget that if you use a coach daily, it will get wet and dry out while in service due to the wind and movement. However, if you keep it outside unused in all weathers, it will deteriorate – suffering from both the rain and sun. Our locomotives Bronhilde and Armistice were painted 30 years ago. Even if I say so, they still look as though they were painted last week. Covered accommodation is a must."
History
Recalling the origins of the BWLR, Bill said: "There were two engines at the Slough Estates. My brother David and I tried to get one – we used to live near there. We were unsuccessful, which was a bit of luck really as we didn't have any track and with hindsight, we may have been stuck with a standard gauge engine. The engines went elsewhere."
One of the locomotives concerned, Hudswell, Clarke 0-6-0ST Slough Estates No.5, is currently awaiting overhaul at the Embsay & Bolton Abbey Railway, while sister loco Slough Estates No. 3 is operational at the Middleton Railway.
Starting in 1975, the line was built from scratch on Bill's property by a group of friends – yet it looks like it's always been part of the landscape.
"We obtained a little Ruston 2ft-gauge diesel. Soon after that we had the opportunity to acquire our first steam engine, Bronhilde, from Bressingham Steam Museum. That was 1979, and that's when our railway started really," Bill recalled.
"It was a working engine. The late Alan Bloom sold it as it was too heavy for his light track. He bought it from Hamburg.
"Soon afterwards, a friend of ours bought Katie," added Bill. "It's always been my brother and I with a group of friends – we're not a society."
In the meantime, sheds had been built, track laid and carriages, based on the Glyn Valley Tramway design, constructed. A proper station was built at the railway's Warren Wood headquarters and the line extended through the woodland to its terminus at Stony Shaw.
By the late-1980s, the railway had grown out of all recognition. A sizeable new locomotive and stock shed with a turntable replaced the original structure. The selection of locomotives brought to Bredgar has expanded and now represents narrow gauge systems from many parts of the world.
"The main objective of the railway is the preservation of steam locomotives in a form which enables railway enthusiasts, the general public and children to appreciate how important this type of energy was to industry for over 100 years," explained Bill.
"For obvious reasons, the locomotives cannot be shown undertaking the industrial duties for which they were built, but all have been restored and are run as part of small goods or passenger trains. To this end, the passenger coaches have a period look and the collection of goods vehicles is varied."
Asked whether he's always been interested in railways, Bill replied: "Not really – but my brother's been into railways since childhood. I'm interested in old machinery. I like the mechanical side, although I'm not an engineer. It worked out quite well – I had the space here to do it.
"While we were doing this, David built a 7¼in gauge railway around his house which was not far from here. We had two gauges really.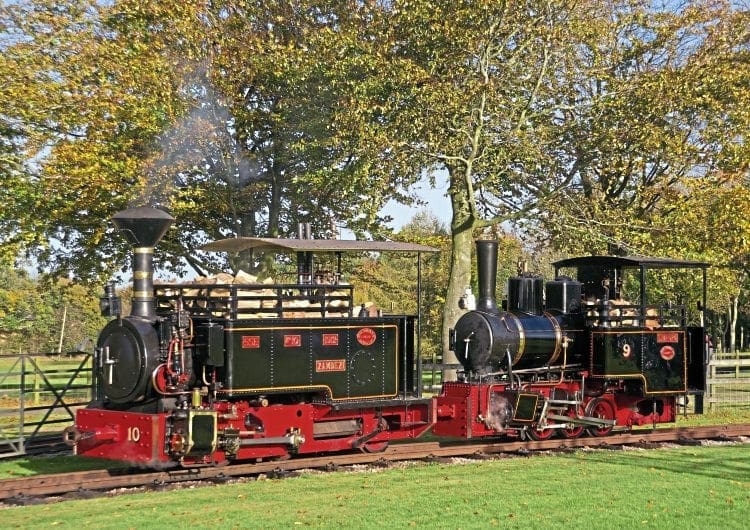 "My main interest is in restoring them. Some of them, such as Armistice, have come here in pieces as a kit of parts, while Bronhilde and Katie were reasonably together. Eigiau also came from Bressingham and Helga came from the Brecon Mountain Railway. Subsequently, we've rebuilt two diesels."
The line
Open day visitors can enjoy unlimited travel throughout their visit to the picturesque and photogenic railway, which forms a horseshoe shape, offering a journey of three-quarters of a mile.
Visitors normally start their trip at Warren Wood, which is next to the railway's shop, tearoom and sheds. Accessed via a barrow crossing, the short island platform is equipped with a traditional-style canopy. A signalbox controls the station's loop points and signals – and is where the token is exchanged.
After negotiating a level crossing, the line descends steeply and turns sharply to the right, before levelling off to run alongside the woods. Having passed the edge of Bredgar Quarry, after a short climb, the line enters a small wood, before passing the wayside halt of Chalkhole Fall. Popular with photographers, the request stop offers a good view of trains approaching from Stony Shaw.
The line clings to the edge as the ground drops away into a valley, before arriving at Stony Shaw. The delightful rural station is equipped with a platform, waiting shelter, signalbox, sidings and a goods shed. On some open days, the engine is changed here and visitors take time to explore the woods.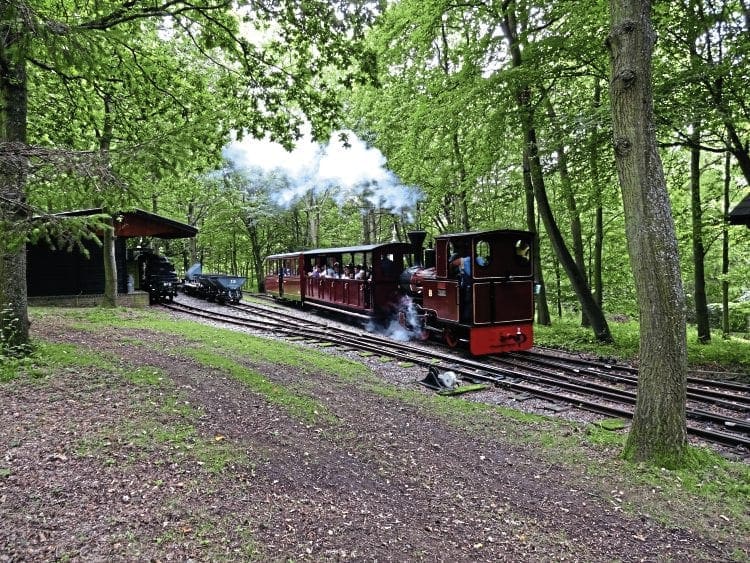 At the other end of the line, beyond the loco depot, the main road into the site is crossed by a level crossing – although on open days, the road is closed to road traffic. Trains are hauled back to Warren Wood using a different loco.
Steam locomotives
The varied collection of engines at Bredgar share one thing in common – all have undergone major overhauls to return them to pristine condition.
Currently out of ticket, the line's inaugural steam loco – Schwartzkopff 0-4-0WT – Bronhilde spent its life at Norddeutsche Affinerie, Europe's largest copper smelting works in Hamburg, Germany. Brought to the UK in 1976, it came to Bredgar in 1979.
Bill takes up the story: "It worked for 40 years without any problems, but it's been parked at the back of the shed for about three years. It needs a new boiler. We never start a project until we have the funds to finish it – but we're expecting to have this task in hand quite soon."
Another longstanding BWLR resident is Arn Jung 0-6-0WT Katie. After a working life at the Westafrikanische Pflanzungsgesellschaft Victoria, a system in Cameroon, which served banana, palm oil, cocoa, timber and tea plantations, Katie arrived in the UK in 1973. It joined the BWLR fleet in 1980.
"We built a new boiler here three years ago. We made the backhead out of a flat piece of steel. I doubt we would do it again though," said Bill.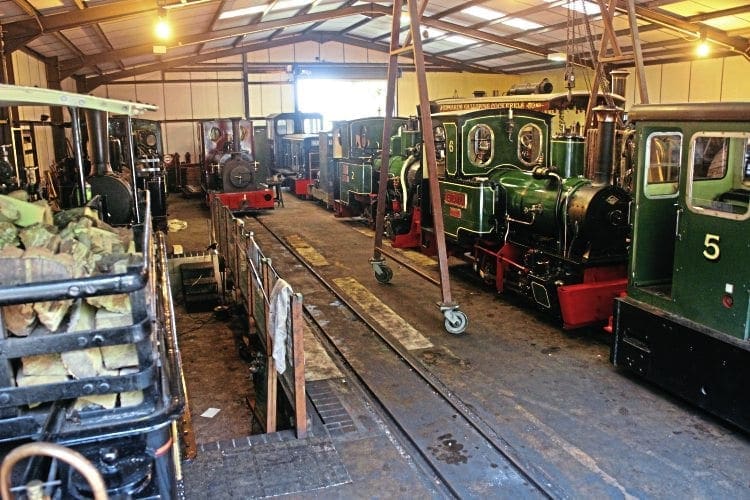 Bagnall 0-4-0ST Armistice was one of a batch of six ordered by the Government to assist with the First World War effort. It ended up working at Minworth sewage works, Birmingham – hostilities having ended by the time it was completed.
After withdrawal in 1961, the Stafford-built locomotive spent several years in private preservation, during which it was renamed Lady Luxborough. Arriving at Bredgar in 1991, it returned to action a year later after extensive rebuilding, regaining its original name in the process.
One of the few steam locos built overseas for industrial service in the UK, Eigiau was originally named Sunlight. Constructed by Berlin-based Orenstein & Koppel in 1912 for Mr C L Warren, a Cheshire contractor, the 0-4-0WT was bought for the development of the garden village at Port Sunlight on the Wirral.
When work there ceased during the First World War, it was sold for use in building Cowlyd reservoir in the mountains north of Capel Curig, North Wales, where it was renamed Eigiau, after a nearby lake. In 1928, the engine moved to Penrhyn Quarry, where it worked until 1949.
Preserved in 1963, Eigiau ran at Bressingham, before moving to Bredgar in 1995. Memorably, the engine visited the Ffestiniog & Welsh Highland Railways' Super Power gala in 2016.
The furthest travelled loco at Bredgar is No. 7 Victory, which arrived in 1996 from Australia. After a working life in Queensland sugar mills, the Decauville loco was retired in the 1940s. Bought by an enthusiast, it worked at a theme park in Canberra.
The engine's extensive rebuild at Bredgar included the construction of a new boiler, before returning to service 10 years later. "It is due a 10-year overhaul this winter. That will give us eight serviceable steam engines for the 2018 season," Bill enthused.
Another engine of German origin in the fleet is Orenstein & Koppel No. 8 Helga. Built for construction firm Carl Brandt, the 0-4-0WT was rescued by the late Alan Bloom from Bremen. Sold to the Brecon Mountain Railway in 1973, the loco, which was a kit of parts, albeit with an overhauled chassis, arrived at Bredgar in 1999. After heavy boiler repairs, it returned to service in 2011.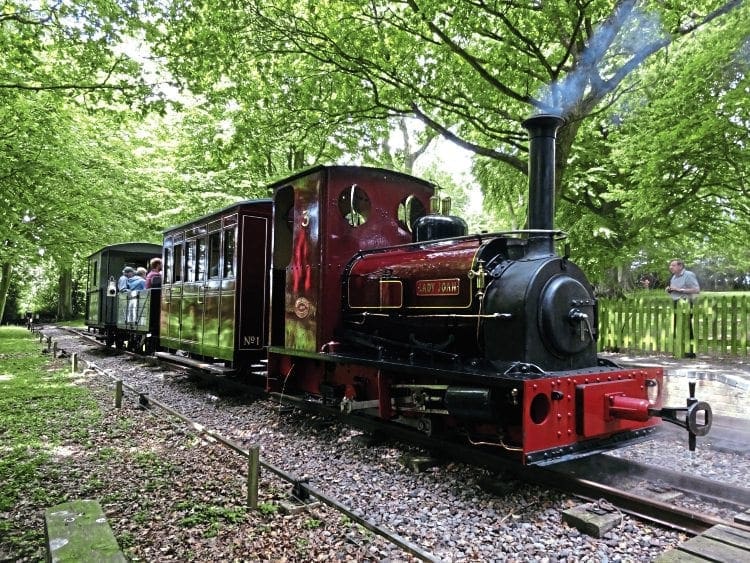 With its side and well tanks, Fowler 0-6-0T No. 9 Limpopo was built in 1930 for Wigglesworth & Co Ltd in Namagoa, in the north of Mozambique. It worked for many years at the Sena Sugar Estates. Returned to the UK in 1998, it entered BWLR service in 2003 after a thorough rebuild.
The line's second former Sena engine is 0-4-2T No. 10 Zambezi. With its decidedly charming, colonial appearance, complete with spark arrestor chimney, it boasts a steam-operated water pump alongside the smokebox. This locomotive was regauged from 50cm to 2ft at Bredgar.
"Our two black Fowlers came from a Warwickshire farmer, who imported a job lot from Mozambique," recalled Bill. "I was after Zambezi – it was fairly complete. When we got there, Limpopo caught our eye. It was in good overall condition, including the boiler. While it was missing a lot of the motion, we could make replacement parts here."
Another North Wales slate veteran is Quarry Hunslet Lady Joan. The 1920-built 0-4-0ST lost its original features, including the cab and full-height chimney during a rebuild at Gilfach Ddu when it was transferred from shunting duties at Port Dinorwic to work in the heart of Dinorwic quarry. Preserved in 1967, it has regained its original appearance and is now privately owned and kept at Bredgar.
Currently out of ticket, 2ft 6in-gauge Henschel 0-6-0T Siam visited the Welshpool & Llanfair (W&L) in the mid-1990s.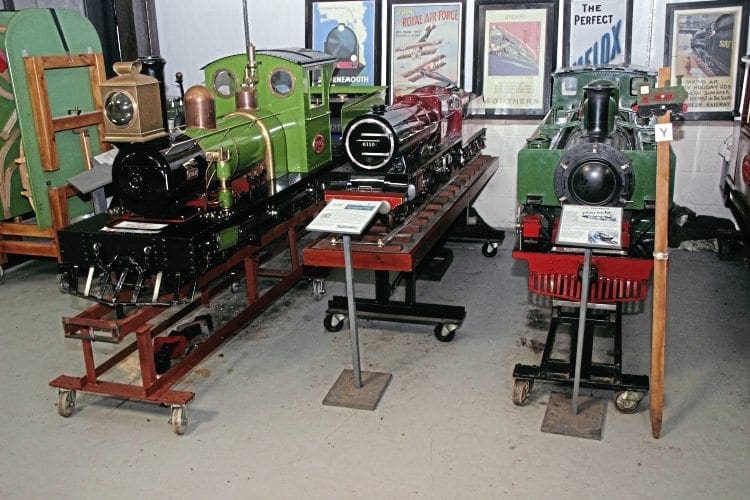 Bill said: "We rebuilt it to be compatible with the W&L, hence the vacuum brakes and couplings. It only had an eight-to-nine-year working life – it was the cheapest renovation we've ever done. It was built with side and well tanks, but had no coal capacity originally as it used to burn bagasse – the fibrous remains of sugarcane.
"We converted the fireman's side tank to a coal bunker. It could be regauged and we have thought about it, but we no longer have the time. The fact we're getting older is the problem, so it remains for sale."
Diesel locomotives
The BWLR also boasts an impressive fleet of diesels – the longest-serving being Baguley-Drewery No. 5 Bredgar. It arrived in 1995 from the Ministry of Defence (MoD) at Dean Hill – to where it had been transferred from Milford Haven. It was regauged from metre to 2ft at Bredgar.
Described by Bill as a "lovely engine", Hudswell, Clarke 0-6-0DM Wormshill has undergone its second preservation-era rebuild since arriving at Bredgar.
"It's our own design. We changed the parts around to make it 'back to front.' It's a bit too big for us, but I love it. Like Bredgar, it has a cab door on one side only."
Built as a mines locomotive, it spent its working life underground for the National Coal Board at Harden and later Seaham. Preserved at the South Tynedale Railway in 1990, where it was partially restored, the overhaul was completed by the Yorkshire Engine Company in October 1999.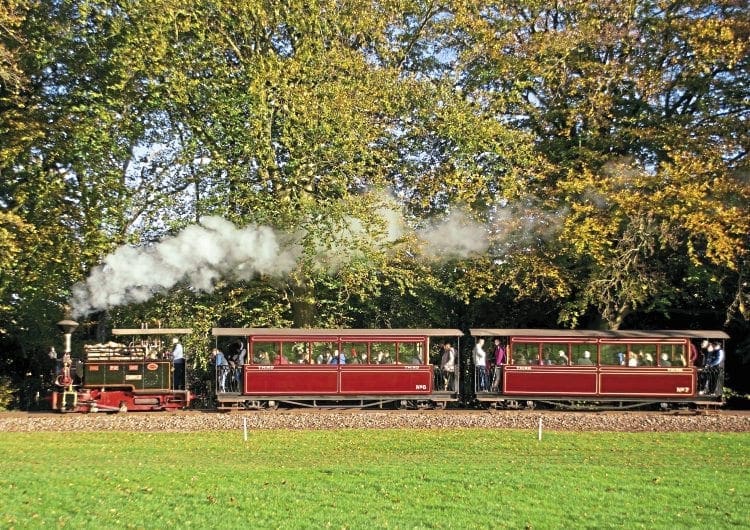 After being used on passenger trains periodically from 2003 to 2006, it was sold to the BWLR in 2006, where it has been substantially rebuilt into its current attractive appearance.
Smaller diesels comprise Simplex Bicknor, which has been returned to original condition from a steam outline; 1991-built Schoma CHL-30G Jenny , which came to Bredgar in 2016; and 1936-built Simplex Lyne, which is currently being restored to the condition it worked at Bolton Fell Peat Works. Another Simplex is currently being rebuilt to have a full-height cab like Bredgar.
Carriages and wagons
All five of the BWLR's coaches have been built at Bredgar using running gear from elsewhere. Four-wheeler No.1 dates from 1980, but was restored in 2016.
The remainder are bogie carriages, including a semi-open. Coach No. 6, with its balcony ends, won 'Best Carriage' in the 2009 Heritage Railway Association's Carriage & Wagon competition.
The majority of the wagons are of MoD origin, regauged from 2ft 6in. Many have been modified, adding charm to the trainsets – including a brakevan with balcony ends, and another has been rebuilt with a tank originally mounted on a flatbed lorry and used for the delivery of household paraffin and lamp oil.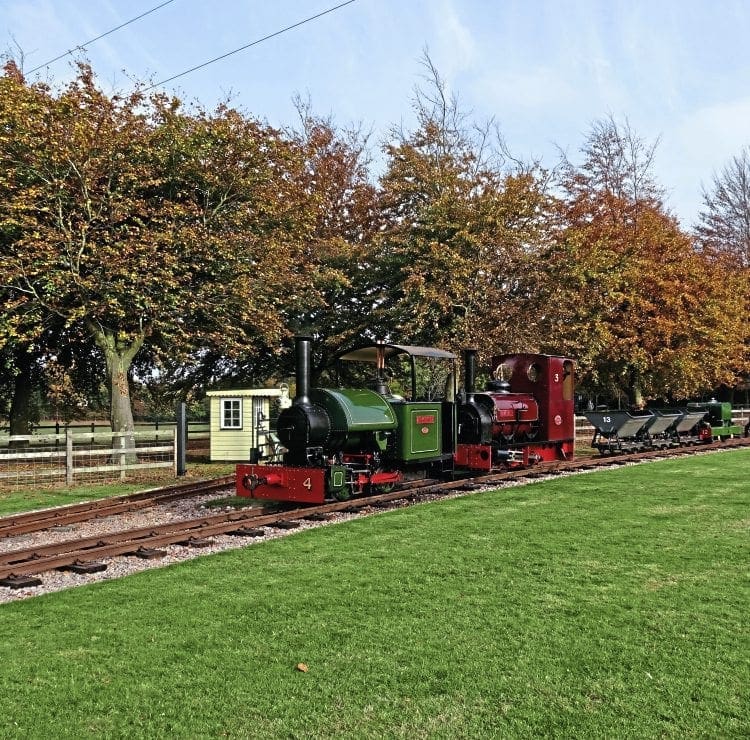 Visitors can also experience riding in the four-plank open wagons based on Lynton & Barnstaple Railway prototypes, which are equipped with bench seats.
An interesting vehicle is the rail-mounted crane. Normally to be found by the turntable, it was rescued after being used as a garden ornament. The rail chassis had wheels and axles, but these were not of normal gauge.
Because of this, it is believed the crane had been used in a small factory or wood yard. It is a typical example of the small hand-powered cranes used in Victorian times for moving goods from rail or road vehicles, the wheels and axles were adapted to fit the BWLR's 2ft gauge.
Latest acquisitions
The most recent rolling stock additions comprise five Andrew Barclay diesels – the last narrow gauge engines to have worked for the MoD.
New to MoD Chilmark in 1987/88, they then moved on to Eastriggs Munitions Depot in Dumfries and Galloway, before ending their days in Longtown, Cumbria.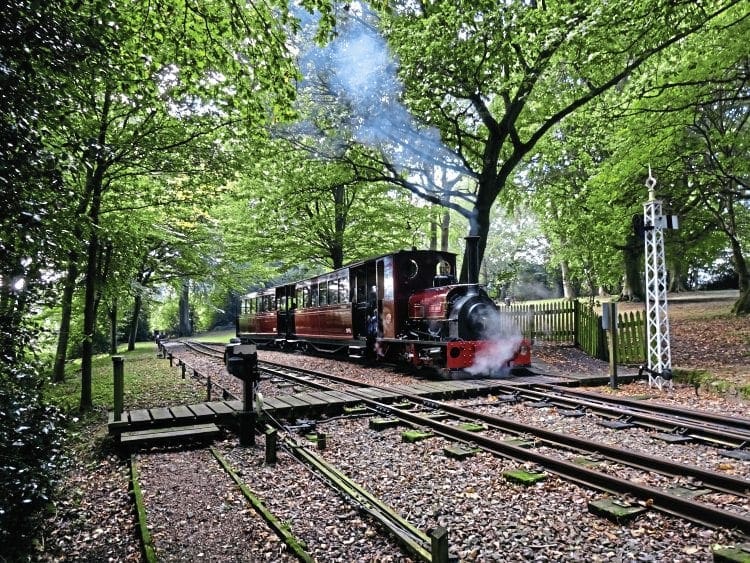 One of the batch, NG54, has been named Milstead and is set to remain at Bredgar. Bill explained: "We bought two Barclay diesels from the MoD. We intended to keep one and sell the other. They kept three behind with some rolling stock.
"They then wanted to sell the rest, which created a problem for us because ours would then be hard to sell, so we bought the lot, including the wagons.
"Three of the diesels are for sale. They're all in perfect running order. We've serviced them, including the batteries, changed the oil and replaced missing parts.
"We subsequently sold several flat wagons – and some remain available for sale. We've also still got a couple of four-wheeled ex-Dean Hill wagons, which we've regauged to 2ft, and are now surplus to requirements."
Other attractions
Set in 30 acres of secluded North Downs countryside, the BWLR is not just a group of grown men 'playing trains' however – it offers additional attractions of interest to all.
"Our most popular attraction is the LGB (Lehmann Gross Bahn) model railway layout," said Bill. "We didn't set out to do it, but at least 80% of our visitors aren't interested in railways – they want a day out with a difference. Our collection of five vintage tractors includes a Little Grey Fergie and pair of Marshalls. We also offer tractor and trailer rides."
Commenting on the entrance charge, Bill said: "Visitors can bring their own food and use our picnic tables. Having brought up a family, I understand the cost pressures – so we don't have endless additional attractions designed to extract money from visitors.
"We charge £10 for adults and £4 for children, giving unlimited travel throughout the day. I resisted having a shop for a while, but people complained there was nothing for children to buy. My son looks after the tearoom and my niece manages the shop."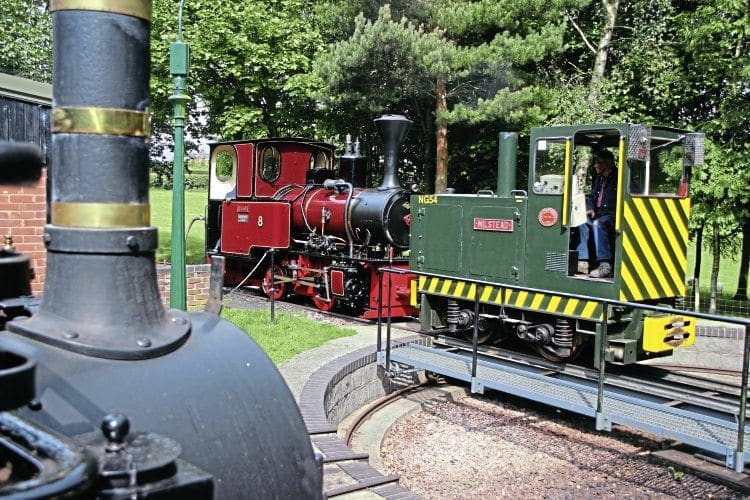 An impressive collection of miniature locomotives is displayed in the shed, ranging from a 7¼in-gauge Indian Railways ZA/5 2-8-4T to a 15in 0-6-0, built by the late racing driver Jack Lemon-Burton in the 1950s.
In addition to a delivery van, there is an 1870-built beam engine and most recently, a fire truck from Woodstock, Virginia, which boasts a 105ft ladder.
Future
Asked about the future, Bill replied: "We won't be getting any more engines.
"Maintaining the ones we've got takes up all our time, money and energy. Katie's new boiler for example, was expensive – and we intend to replace Bronhilde's in 2018.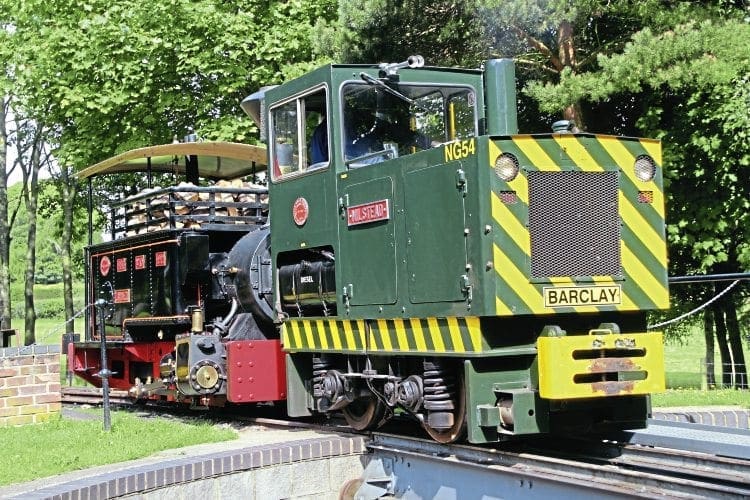 Thereafter, we will focus on maintaining the locomotives and other items here."
Read more Letters, Opinion, News and Features at https://www.therailwayhub.co.uk/ and also in the May 2020 issue of The Railway Magazine – on sale now!
The Railway Magazine Archive
Access to The Railway Magazine digital archive online, on your computer, tablet, and smartphone. The archive is now complete – with 123 years of back issues available, that's 140,000 pages of your favourite rail news magazine.
The archive is available to subscribers of The Railway Magazine, and can be purchased as an add-on for just £24 per year. Existing subscribers should click the Add Archive button above, or call 01507 529529 – you will need your subscription details to hand. Follow @railwayarchive on Twitter.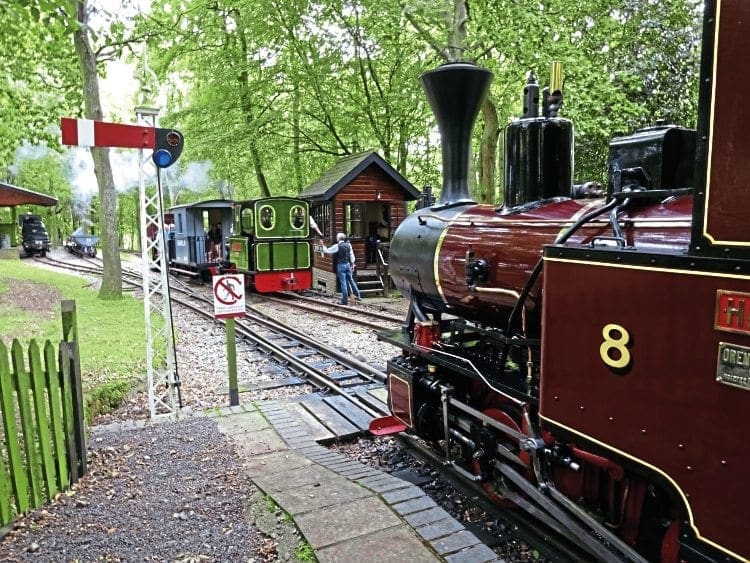 ---
Advert
---
Railway Reads
From the history of steam through to 21st century rail transport news, we have titles that cater for all rail enthusiasts. Covering diesels, modelling, steam and modern railways, check out our range of magazines and fantastic
subscription offers.
Get The Railway Hub Weekly Round-up
Enter your e-mail address below and you will receive weekly rail news straight into your inbox…

You can unsubscribe at any time.