Dave Richardson recalls more than 40 years of connecting railways with beer festivals and brewery visits, organised by former Salisbury area BR manager Gerald Daniels.
REAL ale and rail travel somehow go together, especially with heritage railways, which often hold beer festivals at stations or on board trains. Both interests appeal to people who love tradition and want to support it in the face of an increasingly corporate world.
Heritage railways started to develop in the 1960s, and by the 1970s real ale was just as much under threat as steam a decade earlier, with the big brewers switching to mass-produced but far less tastier keg.
The Campaign for Real Ale (CAMRA) was founded in 1971, when parts of the country were becoming real ale 'deserts' as small independent breweries were bought up and asset-stripped, a trend only recently reversed.
London, in particular, was a 'wilderness', but CAMRA had identified that a major thirst for real ale remained in defiance of what the big brewers wanted us to drink.
That was why, in 1977, two British Rail employees (both CAMRA members) hit on the idea of running the first Rail Ale Ramble, to take ale drinkers to more promising parts of the country.
The two colleagues were Gerald Daniels and Sheridan Hughes, who worked at the area manager's office in Surbiton on the ex-LSWR main line. Gerald – also known as co-author of the book on closed stations called Passengers No More – has recently celebrated the 40th anniversary of that very good idea, although Sheridan is no longer involved.
Gerald, who will be 80 in June, was a career railwayman who joined the Southern Region from school in 1954, aged 16, at Burgess Hill in Sussex.
In his early years he became involved in everything from signalling to the best kept station competition, working his way up to become assistant station manager at London Bridge in 1969 then area manager at Surbiton. Similar roles followed at Basingstoke and Salisbury, then a spell at Southern HQ, before retiring.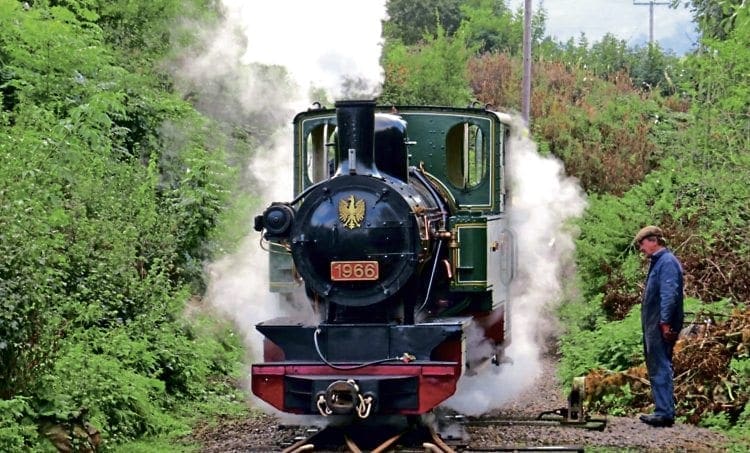 By the time of the first Rail Ale Ramble, Gerald (left) was already an experienced tour operator. He was asked how to make use of spare 4TC sets at weekends, because using a Class 33 they could go anywhere.
He organised several 'rare curve' crosstown enthusiast tours in the mid-1970s around London, as far afield as Bedford and Tilbury.
He was also involved with the Coastal Cruising Association, which jointly with BR ran the complex 'Ardnamurchan' tour to Oban and Mallaig in 1977 – including sleeping cars, which were a very rare commodity at Southern pick-up stations.
Gerald's account of the problems affecting that tour and how they were overcome – not including some passengers getting seasick on the cruise – makes interesting reading!
But would a real ale tour sell? The key was making it affordable, and that was no problem.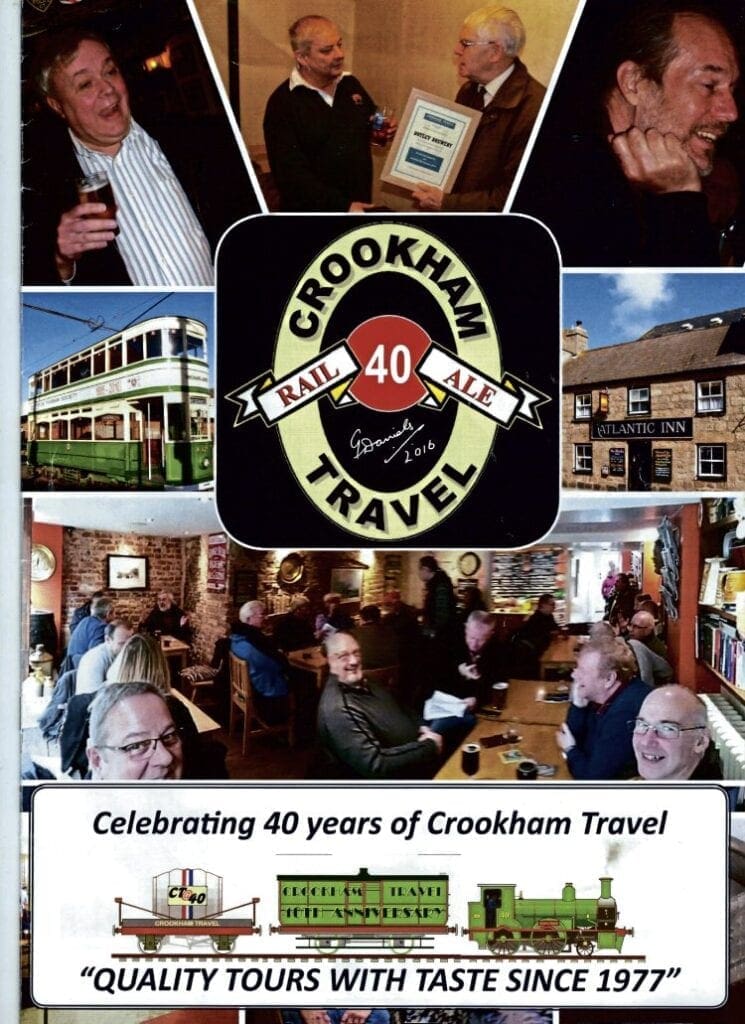 Hire charges, especially for BR employees, were low as there was plenty of spare stock standing around at weekends in the 1970s and 1980s – some used only for Monday-Friday commuter trains and other rakes held in reserve and only ever used on summer Saturdays.
The first Rail Ale Ramble on October 1, 1977 was duly advertised in CAMRA's What's Brewing publication for £4.75 (£31 in today's money) – an absolute bargain for a full day out.
Phenomenal
The response was phenomenal, and the Class 33-hauled train of three 4TC sets duly set out from Waterloo at 08.34, calling at five other stations, including Surbiton and Basingstoke, as it headed first for Bath and then Oxford.
Nearly 600 people were on board, armed with guides to the real ale pubs of each city provided by local CAMRA branches.
"Because pubs closed in the afternoon in those days, we had to fill the time from about 15.00-17.30 so the train ran on via the Severn Tunnel and Worcester," recalls Gerald.
"Hundreds of people then descended on the buffet at Shrub Hill station, where just one woman was serving. The trip lasted 13 hours with a choice of about 25 pubs in Bath and 25 in Oxford. We reckon the passengers got through about 3,000 pints."
Five more Rail Ale Rambles followed in 1978, attracting between 225 and 575 passengers, including the first visit to a brewery – Buckley's in Llanelli, South Wales. Gerald's late wife, Joan, organised the catering, on one occasion serving up 500 ploughman's lunches from the luggage van.
I was lucky enough to be on the third tour, and the first originating from outside the Southern, a jaunt from Euston to Macclesfield, Stockport and Manchester on April 15, 1978. Passengers were able to use service trains if they left the special at the first stop, with return departure times printed very clearly on pub maps.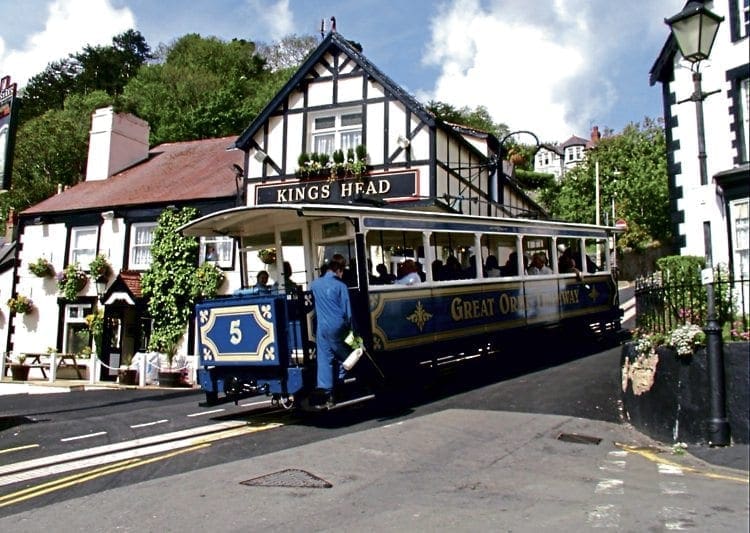 Some passengers didn't make it home, of course, as I noted in my report for the newspaper Travel Trade Gazette: "The 400 tipplers were better behaved than any big group of travel agents we have seen. Although they had each drank 10 pints, the free Lancashire hotpot served up at a Stockport pub soaked it all up. There was only one problem.
"The large number of empty seats on the way home showed that some of the party were still searching for watering holes somewhere in the great northern jungle."
Breweries
News of the fun to be had on Rail Ale Rambles spread quickly, even in national newspapers. A report of the 'Timothy Taylor Taste' tour to Keighley and the Keighley & Worth Valley Railway started thus: "The people now standing on platform seven are wearing pewter tankards attached to their belts. They are standing round a plastic cask. They unhook their tankards and pour beers from the cask. This is St Pancras station, and it is not quite eight in the morning."
Visits to breweries soon became an integral part of many tours, made all the more attractive by the fact that some breweries were not to last as independent brands.
In 1980 came the first visit to Hook Norton brewery in Oxfordshire, an independent family brewer that has happily prospered. A train formed of DMU sets was chartered from Marylebone, and 579 people were put on road coaches at Banbury and taken on brewery tours – quite a logistical challenge.
Hook Norton became the most visited brewery, with 10 trips to date involving nearly 3,500 visitors. It was one of five breweries visited on the 177th Rail Ale Ramble, a tour to start the 40th anniversary celebrations in October 2016.
Another brewery visited during this weekend was Bateman's at Wainfleet, near Skegness. Because of logistics the 79 people on the tour arrived in two coaches, having travelled by rail from King's Cross to Downham Market prior to visiting the first brewery, Elgood's at Wisbech.
Happy memories were stirred of previous visits to Bateman's, including the 'Mr George Invites' tour in 1994 when all 297 passengers were met at Wainfleet station with a handshake from brewery owner George Bateman.
While operating the tours in a part-time capacity as Crookham Travel, Gerald continued with his British Rail career. He remembers just two occasions when trains broke down, while another was hit by severe winter weather.
"We had a Class 40-hauled tour to York which broke down at Mirfield in West Yorkshire, but as Healey Mills depot was nearby we soon got a replacement and were only 40 minutes late back in London – that certainly wouldn't happen today," he says.
"On the 'Sarum Saunter' tour to Salisbury, where we were visiting Gibbs Mew brewery before it closed, our Class 47 failed at Andover. They opened up the British Rail Staff Association bar so we could have a drink, and we had to continue by service train.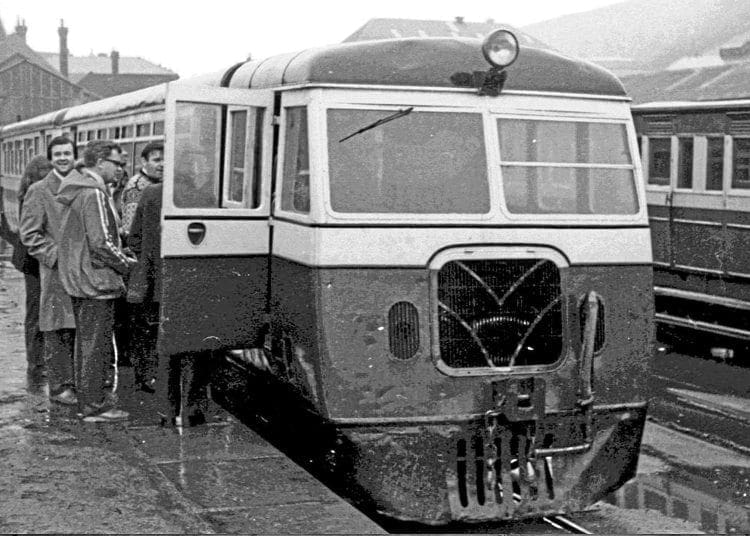 "The 'Tisbury Thunderbolt' tour in 1985 – another Class 33 and 4TC job – was nearly snowed off when the points for the Salisbury line froze at Worting Junction. I liaised with the signalman, climbed down and cleared the points, and we went on our merry way. I could do that then as we were in my Salisbury area."
Gerald's BR career took a sombre turn in 1988 when he was involved in a horrific accident outside Clapham Junction.
On that morning 35 people died and 415 were injured as a Bournemouth to Waterloo train hit the rear of a Basingstoke to Waterloo service on which he was travelling, with the wreckage then hit by an empty train.
Although travelling as a passenger, he helped lead other passengers to safety after the power was turned off – many of those at the front of the train being unaware of the devastation at the rear. The cause of the accident was a signal falsely showing amber because of faulty wiring.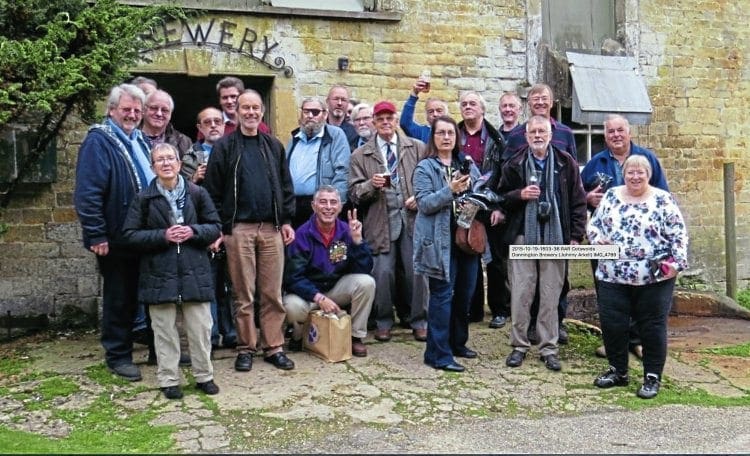 A happier memory is of being instrumental in steam's return to the route west of Salisbury, which was then largely single track. He was able to authorise a payment of £600 to make the turntable at Yeovil Junction operational again, with 'Merchant Navy' No. 35028 Clan Line operating the first steam-hauled train west of Salisbury since the mid-1960s.
Steam was also involved in Gerald's retirement party in 1993, when a former general manager's saloon was attached to the rear of a 'Britannia'-hauled railtour to Yeovil Junction.
He was then able to devote more time to Crookham Travel, which had expanded considerably. 'Weekend Explorers', including overnight accommodation, started in 1979, and in 1986 came the first overseas tour, to Lyon in France. Crookham Travel has now taken beer enthusiasts to no fewer than 38 countries, as far afield as Hong Kong and Australia, although most of its foreign tours are by rail into Europe.
Holy grail
It operated over 60 Rail Ale Rambles by charter train, but by the 1990s numbers were falling away and Privatisation soon meant there were fewer trains available to charter – and at a much higher price. Tours were operated by service trains instead, with rail travel still used on longer sectors, using coach travel in between.
Brewery visits, rather than free-for-all visits around pubs, are now the norm, and a railway heritage or industrial archaeology visit is often part of the tour. On the 40th anniversary weekend, for example, visits were made to five breweries plus the North Gloucestershire Light Railway at Toddington.
Numbers have dropped away not because of declining interest in real ale – quite the contrary, as real ale is now available everywhere, and CAMRA has grown into a formidable lobby group with more than 190,000 members.
However, there is no need nowadays for 600-odd people to pile onto a chartered train to enjoy their favourite tipple far from home, as you can find dozens of real ales in almost every town and city in the country.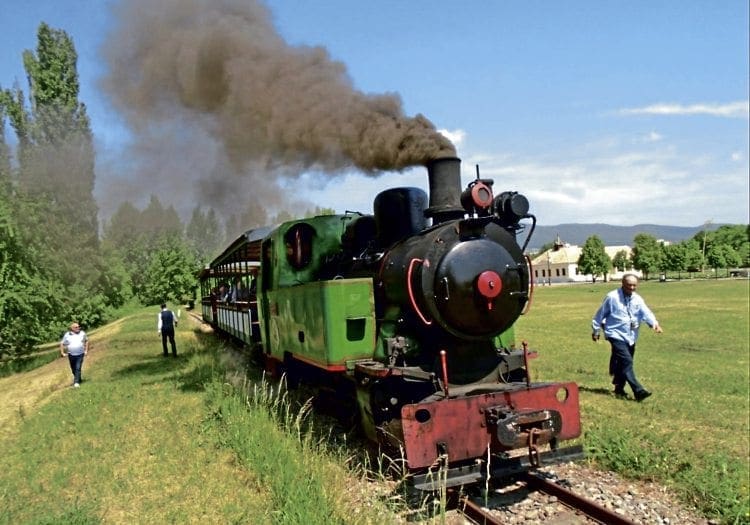 Brewery visits are now integral, and there are 1,500 to choose from because of the huge growth in micro-breweries making real ale and other craft beers. Crookham Travel has managed to arrange tours to some breweries never normally open to visitors such as Donnington, in Gloucestershire, which Gerald describes as "the holy grail of unvisited breweries".
Timothy Taylor, in Keighley, and Lees, in Manchester, are among those he still has ambitions to visit, the former because in March 1979 a full train of 420 passengers had to be repeated because of high demand for the 'Timothy Taylor Taste'.
The 2018 schedule includes a fully-booked 'bash' in Budapest in April; an 80th birthday trip for Gerald around Surrey and Hampshire (Rail Ale trip No. 184); Bordeaux and Montpellier via Eurostar and TGV in July, including some trams and wine; then in August the destination is Luxembourg to visit the Bofferding, Beierhaascht and Mousel Breweries, new tram and funicular lines and the Minett narrow gauge railway.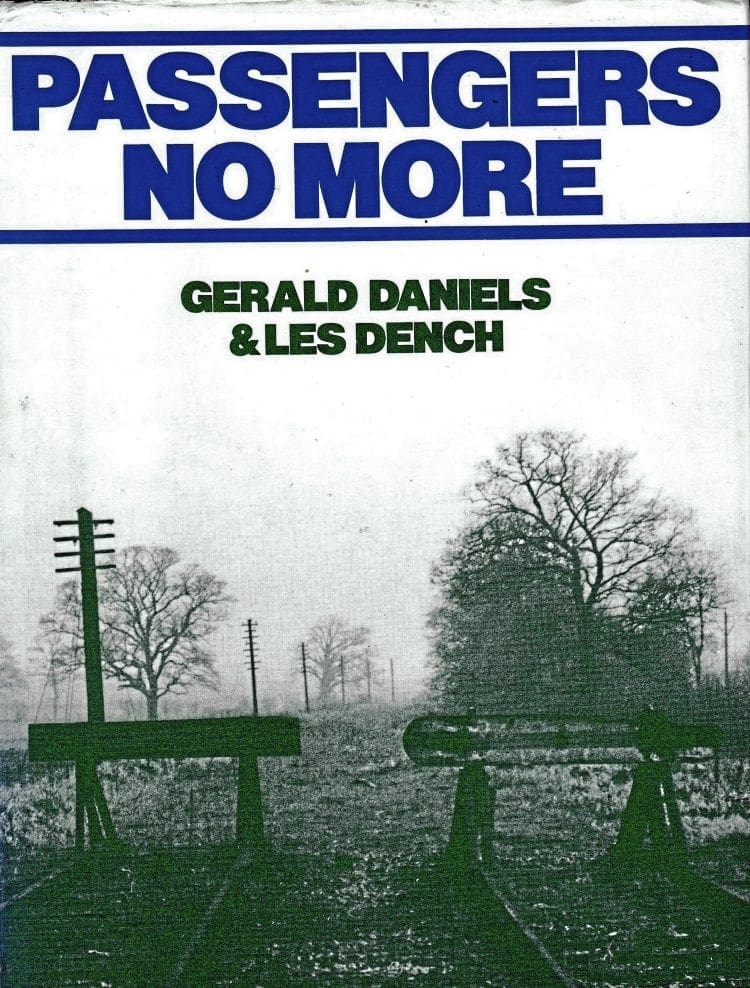 To close the year is a weekend based in Huddersfield (from September 28) and a Christmas markets explorer trip to Freiburg in Baden-Württemberg, Germany.
Many of the participants have been with Crookham Travel dozens of times before and regard it as one big family – but new members will be warmly welcomed.
Gerald's tours may be more sedate affairs these days, and a far cry from the early days when some people really did get 'wrecked'. On one famous occasion, on the 'Wessex Rambler' tour in 1981, the 480 participants literally drank Weymouth dry of real ale.
"I research, book, organise and act as courier on every tour, and research is paramount," says Gerald. 'I will carry on as long as I enjoy doing it, and the support is there."
I'll drink to that. ■
■ For more information visit: www.crookhamtravel.co.uk – phone 01252 665652 – or email [email protected]
Read more News and Features at https://www.therailwayhub.co.uk/ and also in the latest issue of The Railway Magazine – on sale now!
The Railway Magazine Archive
Access to The Railway Magazine digital archive online, on your computer, tablet, and smartphone. The archive is now complete – with 123 years of back issues available, that's 140,000 pages of your favourite rail news magazine.
The archive is available to subscribers of The Railway Magazine, and can be purchased as an add-on for just £24 per year. Existing subscribers should click the Add Archive button above, or call 01507 529529 – you will need your subscription details to hand. Follow @railwayarchive on Twitter.
---
Advert
---
Railway Reads
From the history of steam through to 21st century rail transport news, we have titles that cater for all rail enthusiasts. Covering diesels, modelling, steam and modern railways, check out our range of magazines and fantastic
subscription offers.
Get The Railway Hub Weekly Round-up
Enter your e-mail address below and you will receive weekly rail news straight into your inbox…

You can unsubscribe at any time.