Chris Milner meets a railway photographer with a fascinating past, who took his first railway picture in the 1930s, but also spent more than 40 years employed by both the LMS and BR. 
Most of us hope for a long and fruitful life and for centenarian Ron Buckley that wish has certainly been the case.
No one in my immediate family had survived beyond the age of 90, I had never met anyone who has reached the remarkable age of 100, and so it was a great honour and privilege to meet Ron face-to-face at his Staffordshire home. He is one of around 14,000 centenarians in the UK.
My quest to interview Ron stemmed from the arrival in The RM office for review, one of a series of what will be six books featuring his wonderful railway photographs.
These books have been compiled and edited by Brian Dickson and published by The History Press, but more of how Brian discovered Ron's photographs in part two next month.
Reading the publisher's notes, it made me aware of Ron's age, but also following the death of another well-known railway photographer, Reg Batten, who died in 2014, also aged 100, it dawned on me Ron might well be the oldest surviving railway photographer.
Born in Birmingham in June 1917, Ron's interest in railways grew, when in 1929, aged 12, his parents bought a house on Shaftmoor Lane, Acocks Green, which overlooked Spring Road station.
He takes up the story: "Frequently, locomotives would stand in view of the front window, blowing off and gurgling away, usually '36XX' or '39XX' class tank engines. They were working Snow Hill to Stratford-upon-Avon trains so I thought I'd see what they looked like and see what else came along.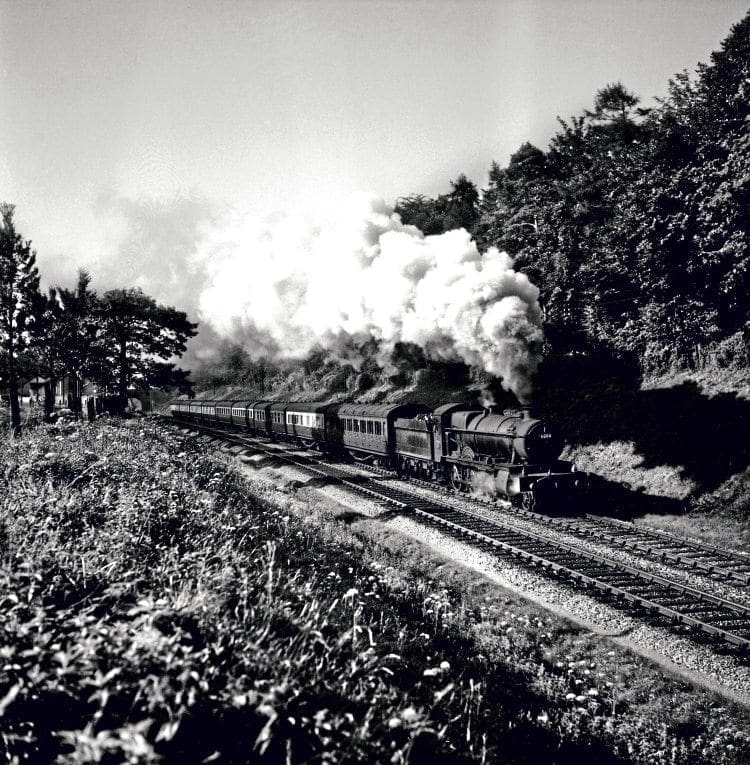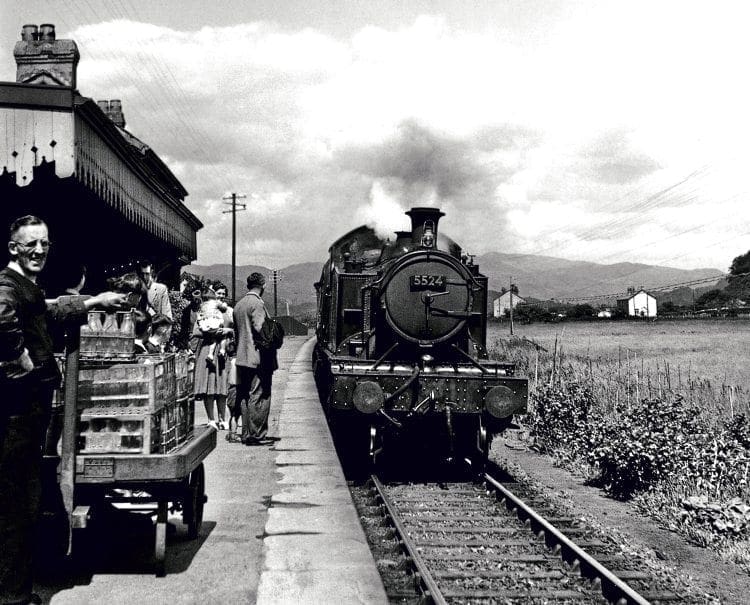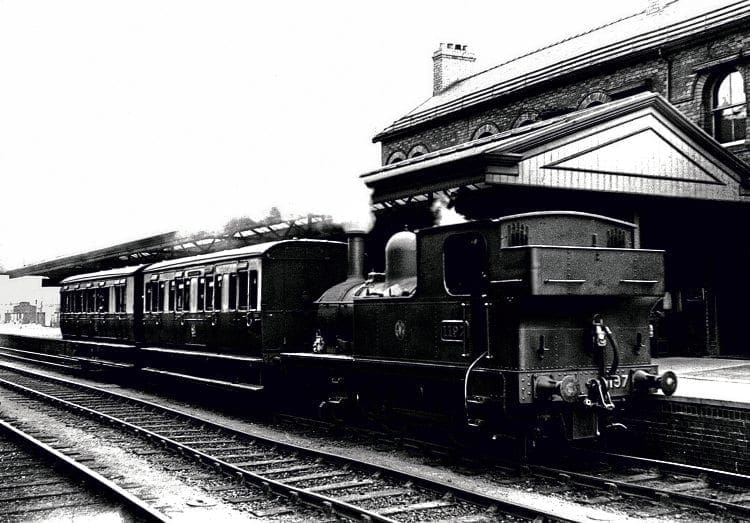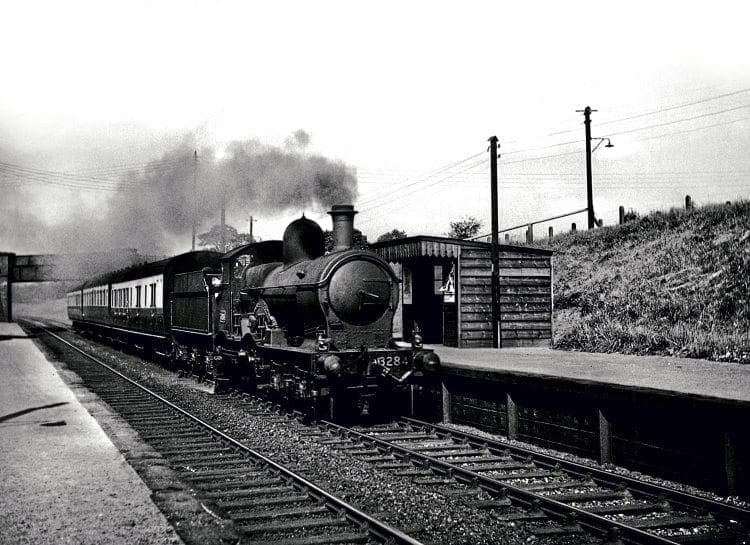 "I remember one day seeing 'Duke' 4-4-0 No. 3266 Amyas on a transfer freight. After that came No. 3285 Katerfelto and 3278 Trefusis.
"They were the first named locomotives I'd ever seen and I didn't know what the names meant. And I still don't know today!" Clearly that vision of the locomotives had cemented what was to become a life-long interest in railways.
"I met another lad there, we got talking and he suggested I visit Tyseley just up the road. I walked there as it wasn't far but found a wide expanse of lines, sidings and a loco shed.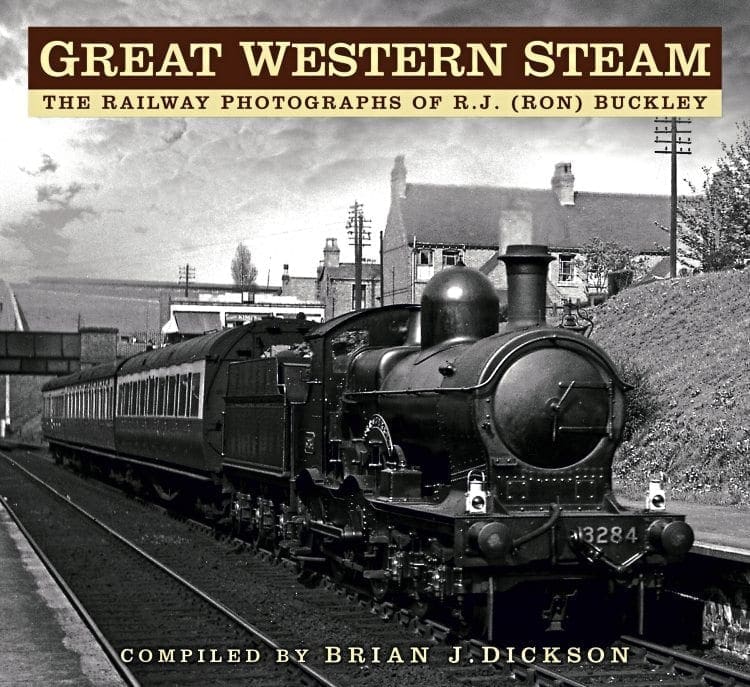 "At that time there were a lot of 'Flower' and 'Bulldog' class locos running to and from Bristol and Snow Hill, Lobelia (No. 4157), Cineraria (4155) and Stephanotis (4168).
"A regular performer was No. 4141 Aden ('Atbara' class). It passed here around 10.55am and worked back at 4.15pm, day in, day out. That loco was superseded by 'County' 4-4-0 No. 3805 County Kerry.
"Tyseley Bridge was absolutely crammed full of enthusiasts wanting to see all the trains coming in and out," he mused.
"One of my chums was Ernie Jones. He was secretary of the Birmingham Locomotive Club (BLC), but you had to be 15 to join, so when I old enough, I joined and never looked back. There's still a few members around today."
Ron's wife Joyce adds that one member still visits them with old steam photos on a DVD that they view on the TV.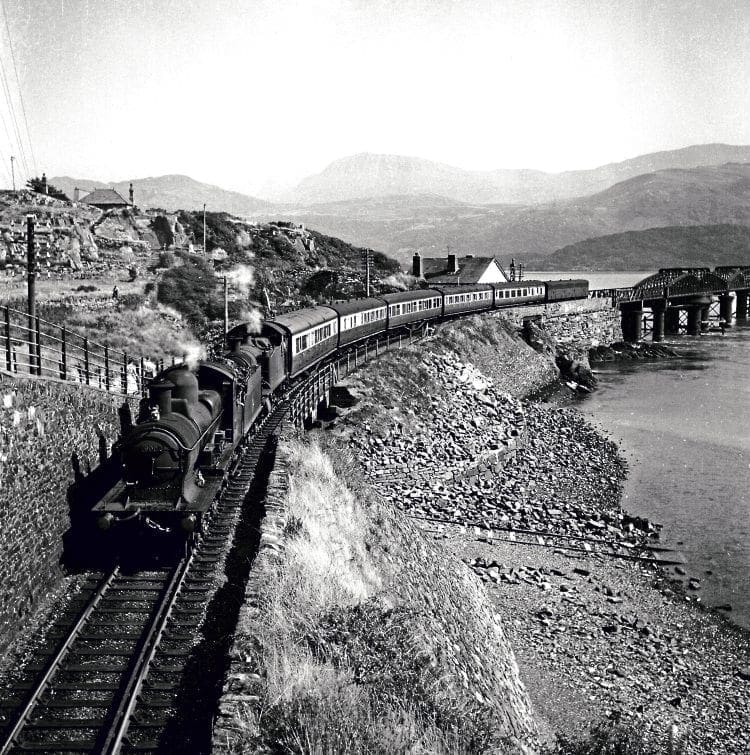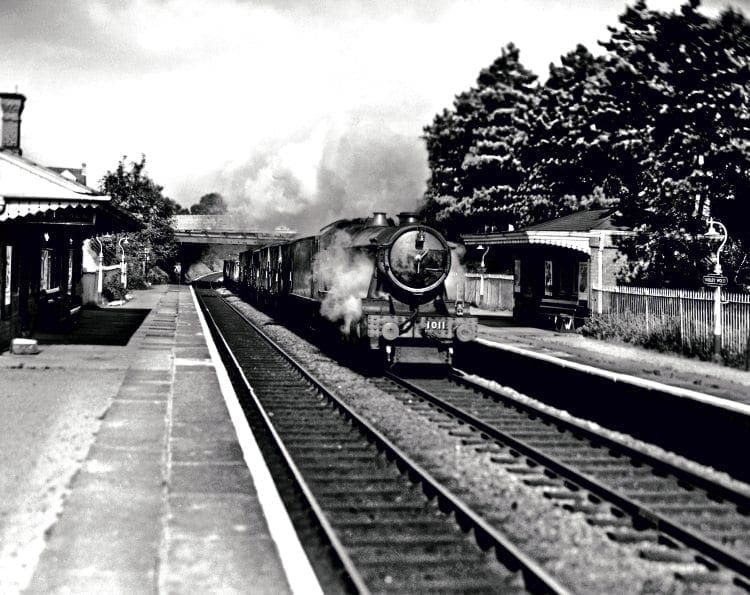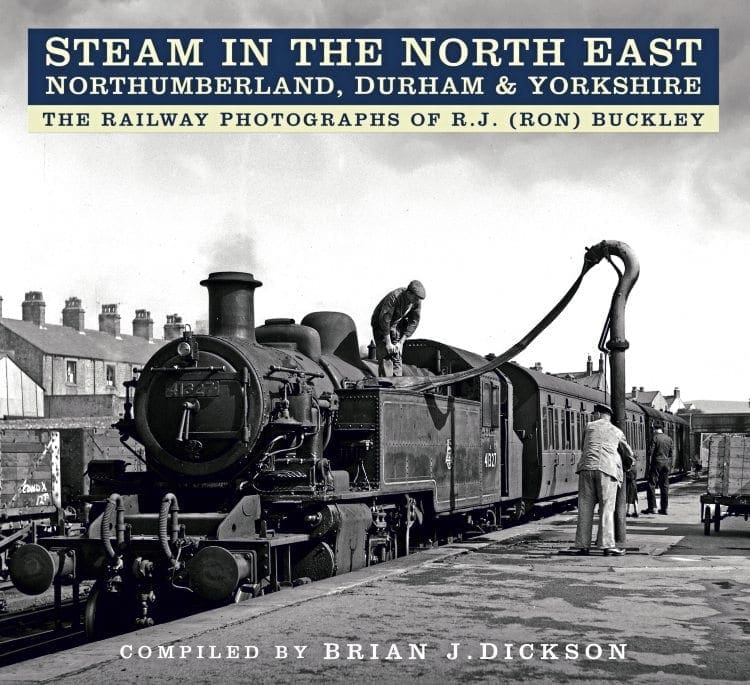 Aged 17, Ron got his first job with the London Midland & Scottish Railway in July 1934 as a wages clerk at the huge Lawley Street goods depot, Birmingham, where 300 horses were stabled and took out 100 drays for deliveries each day.
It was at the time when the railways began to buy the Scammell 'mechanical horse', following the refinement of a prototype.
Ron took his first railway photograph when he was 15, and as happens with an interest in railways and photography, began to forge friendships with a number of similar like-minded individuals, one of whom was W A 'Cam' Camwell.
"He got me interested in photography and took me to Scotland in 1935, we travelled in his Austin Seven," he chuckled, recalling a memorable trip.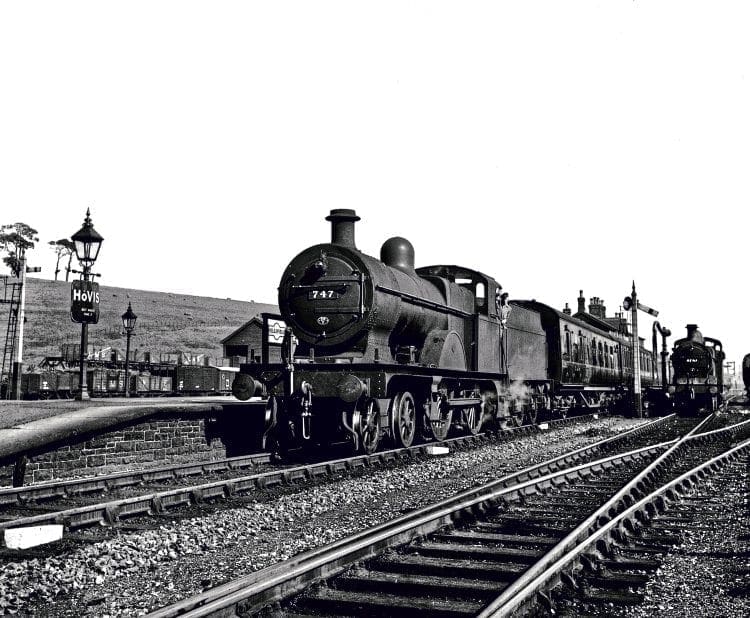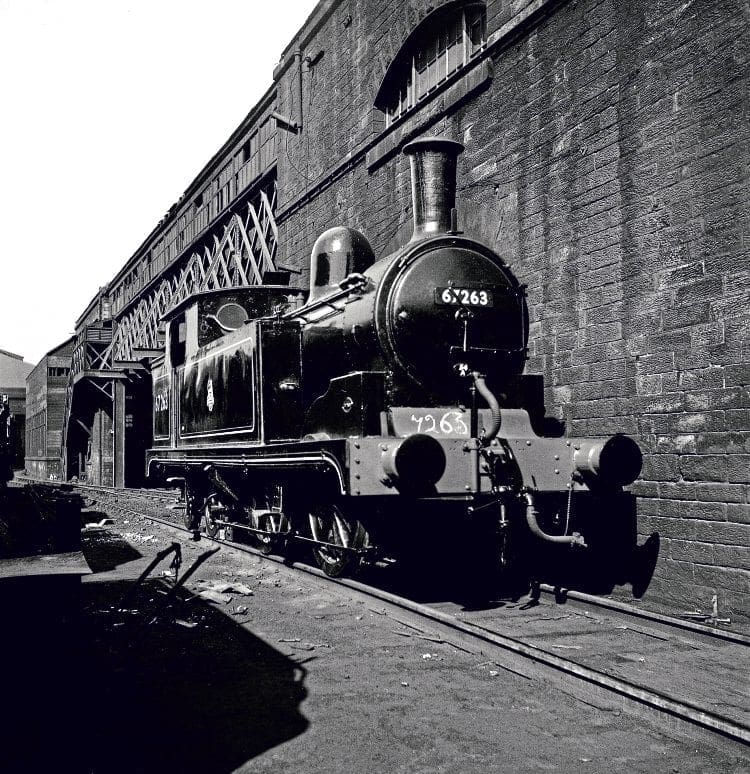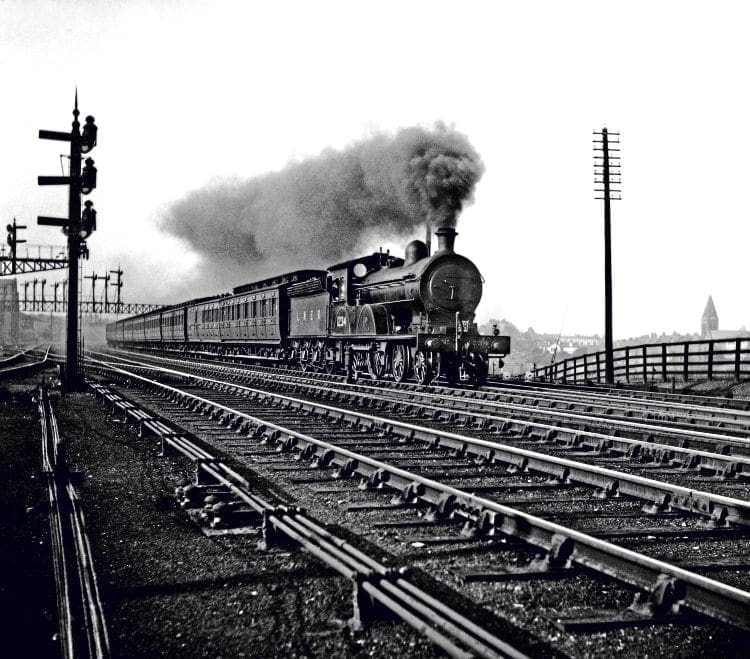 Ron said they went via the North East, with Alnwick as the first main stop, proudly showing me in his North Eastern book a shot of 'A4' No. 4469 Sir Ralph Wedgewood passing the signals at nearby Alnmouth station.
"Every year, the BLC had at least 12 trips and always tried to get in as many sheds as they could. In 1937/38, we visited Exeter, Newton Abbot and Laira, as well as Dawlish."
By this time in his railway career, Ron had progressed to the operating side of the LMS, and was working in the timetabling office, enjoying every minute of his work.
He helped plan diversions, and for the closure of Bradway Tunnel, south of Sheffield, Ron had to visit the 'Steel City' on business. Not surprisingly, he found time when out on company business for a spot of photography, always taking his camera everywhere.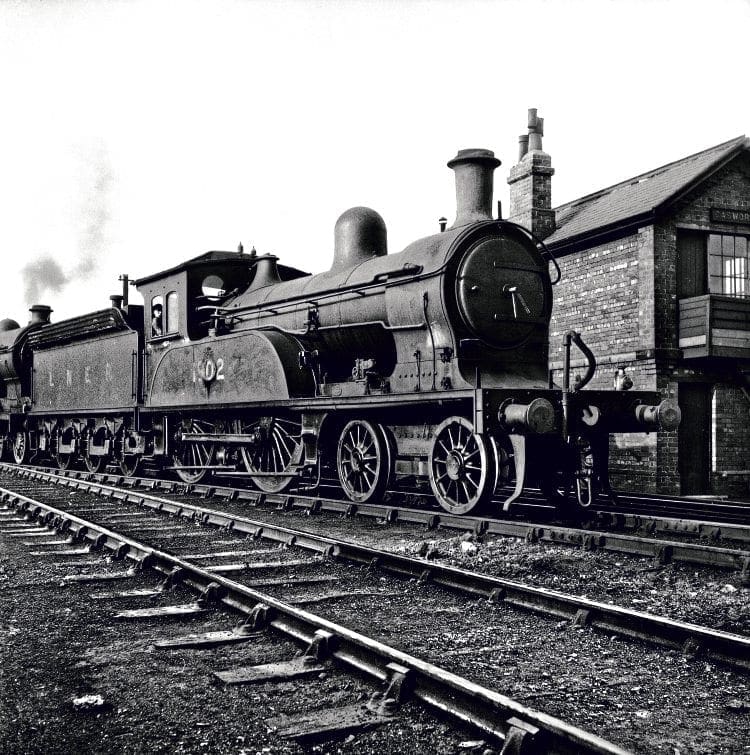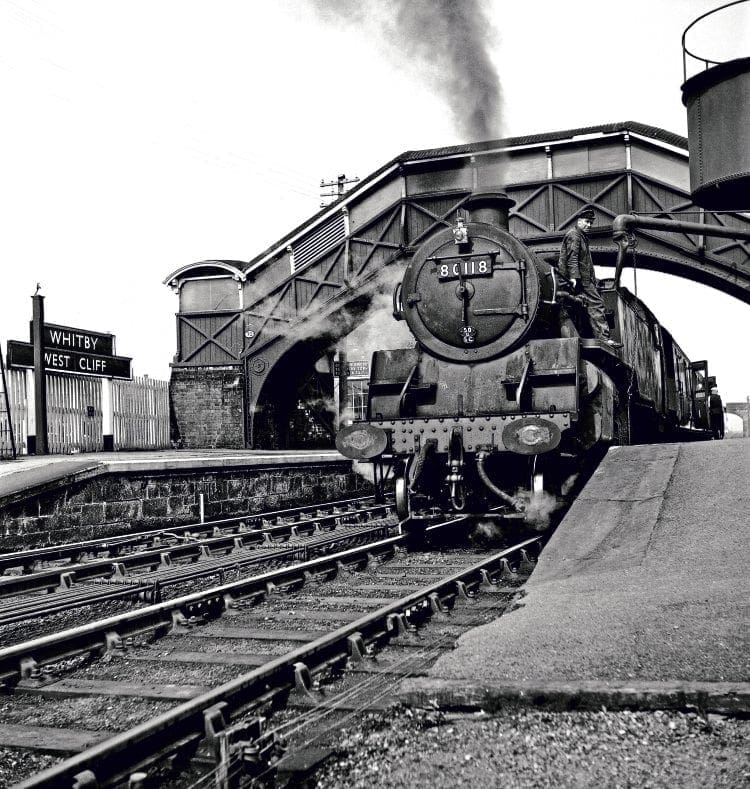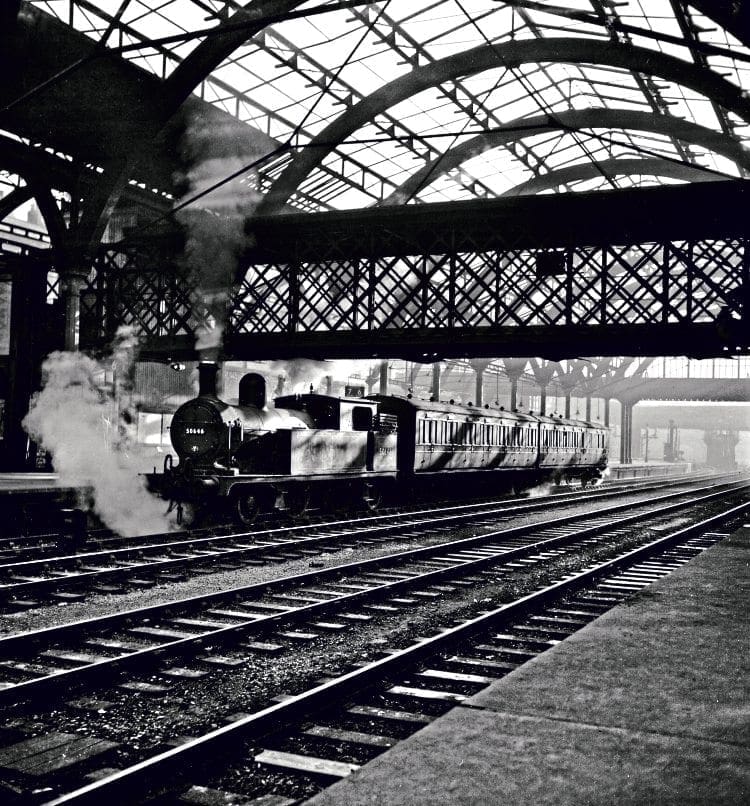 Trips to Scotland were a key part of Ron's activities, and he made several visits in consecutive years, between 1935 and 1939. The first was with 'Cam', the second with Bob Campbell, but in 1937 and 1938 he ventured on his own using trains with its travel privileges, and in 1939 he went with Norman Glover in his Austin Seven.
I asked Ron whether the trips had any degree of planning or were more of a turn up somewhere 'on spec' venture.
He said: "We always planned before hand what sheds we wanted to visit, what locos we might see and photograph. We tried to take a picture of every class still running at that time.
"It was very difficult because there were so many classes, but in 1948 this had dwindled down quite a bit, and it was quite a job to keep pace."
Ron's Scottish book contains many fine examples of the elegant and graceful design of locomotives built by the constituent five companies which had been absorbed by the LMS and LNER at the 1923 Grouping and were still around during his visits in the '30s, but as is well known, many had short lives under their new owners.
In 1939, just months before the outbreak of the Second World War, Ron and members of the BLC visited the Shropshire & Montgomeryshire Railway, photographing Dodman 0-4-2WT Gazelle (now preserved), before the line was taken over by the War Department in 1941 and reconstructed to serve Central Ammunition Depot, Nesscliffe.
Ron used Rolliflex cameras. He'd been told by his friend 'Cam' 'not to bother with any other type of camera', so he bought a second-hand Rollei for £15, which came with a Carl Zeiss lens and a top shutter speed of 1/300sec.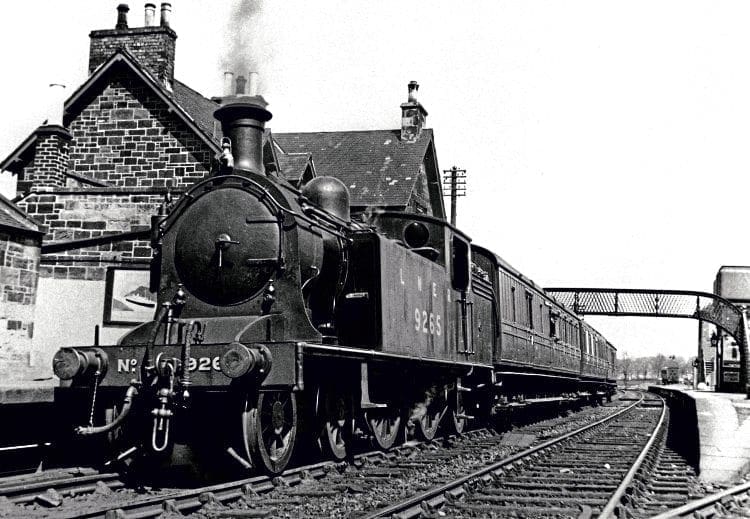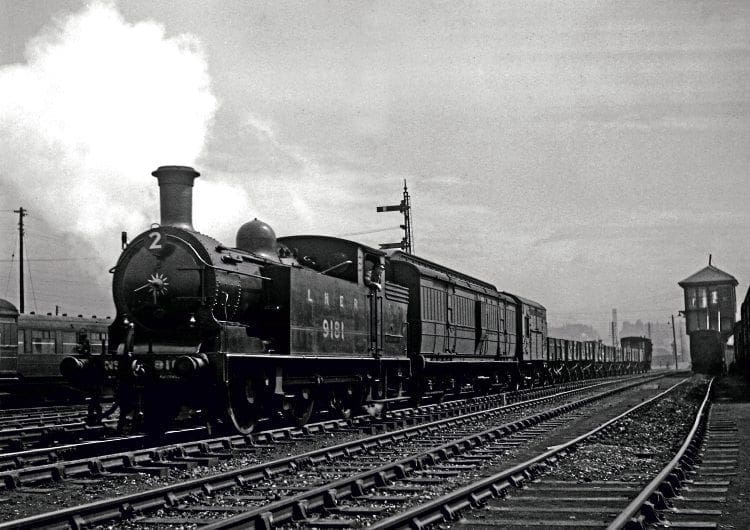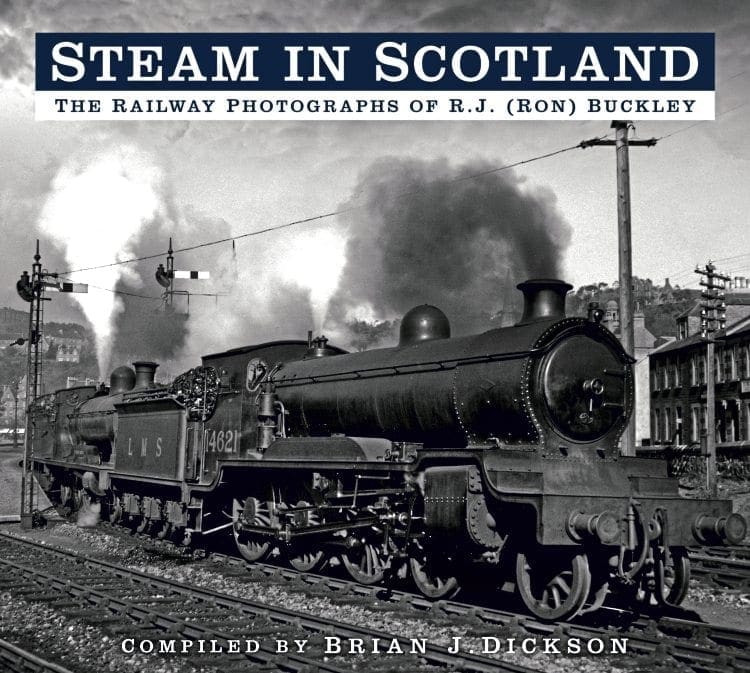 "The camera cost the earth in those days, "I got ten pictures off a roll of film, but getting a supply of film was another matter. After the war it was very difficult to get film in 1946/7."
On his Scottish trips, Ron would take enough film to take 100 exposures (roughly 10 rolls of film), a situation which is unthinkable today with the advent of digital cameras. And yes, Ron does have a pocket digital camera, moving with the times.
With the onset of war, it wasn't long before Ron received a letter from the War Office asking him to go for a medical. He asked about joining the Royal Engineers, Railway Operating Division, but the enlisting officer said "hard luck", and Ron ended up in the Worcestershire Regiment.
Not liking his posting, and hankering after some involvement in railways, Ron said you could volunteer for other things, but with no vacancies in the Railway Operating Division, he managed to get moved to the Docks Division, where a friend was working.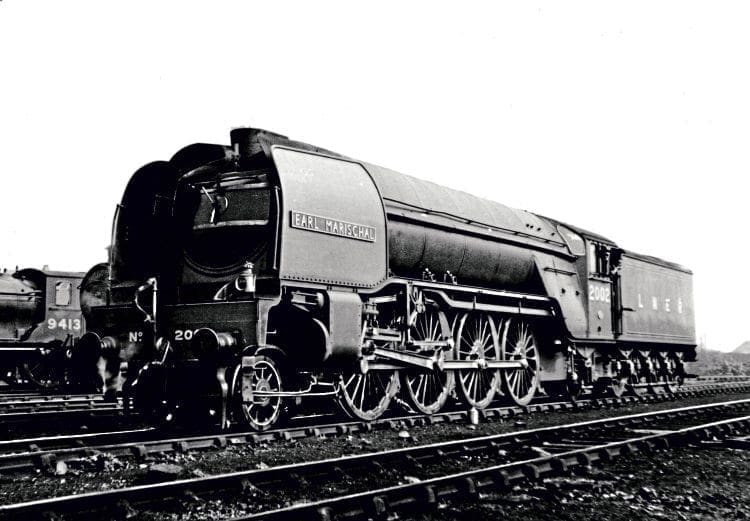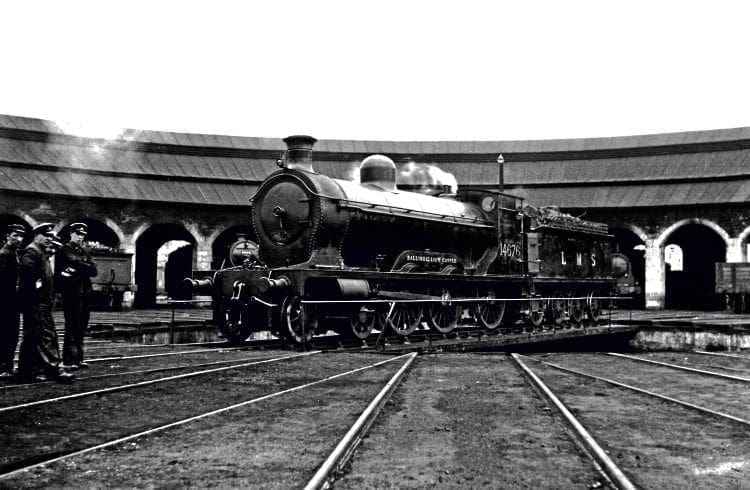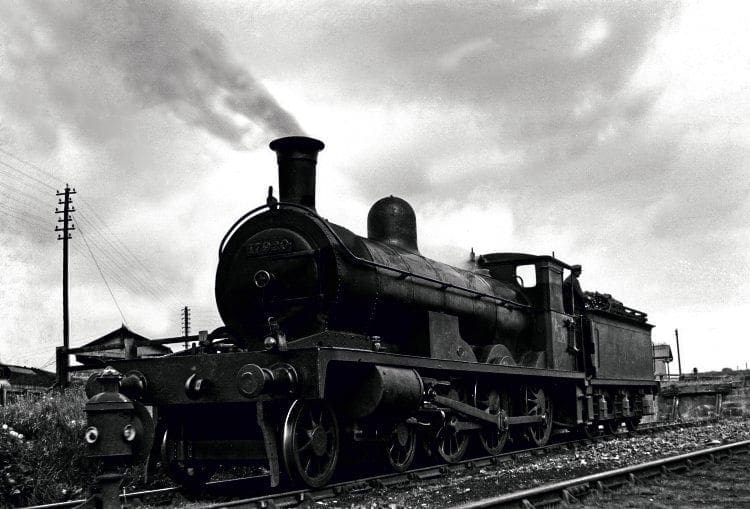 "We had to go to Longmoor to be trained, and had three months there marching up and down before being sent to Norway in March 1940, where we unloaded guns and ammunition onto a platform in Namsos fjord. "The most wonderful fjord, all blue skies and snow to the water's edge, each side," he recalls.
"The North Sea crossing was awful," he added.
At the end of May 1940, Ron was picked as part of a special force, 13 men in total, all made up to lance-corporal, sailing from Dover to Dunkirk where Operation Dynamo was taking place to evacuate Allied troops.
"It was a week of hell, unloading food and supplies for the troops," he said.
Eventually Ron was shipped out on the Southern Railway passenger steamer SS Maid of Orleans, and returned to Longmoor for more military training.
In March 1941 he was sent to Egypt, arriving two months later after a journey via Capetown. "I had a week in Capetown, which was very nice, apart from the flies which were everywhere. You could always tell when you were near civilisation because of the swarms of flies," Ron quipped.
Working his way up to Alexandria, he handled supplies for the Battle of El Alamein, but had no idea when the big push was coming.
Following the 'front' and travelling in 15cwt lorries, Ron's movements took him to Tobruk, Benghazi and eventually Tripoli.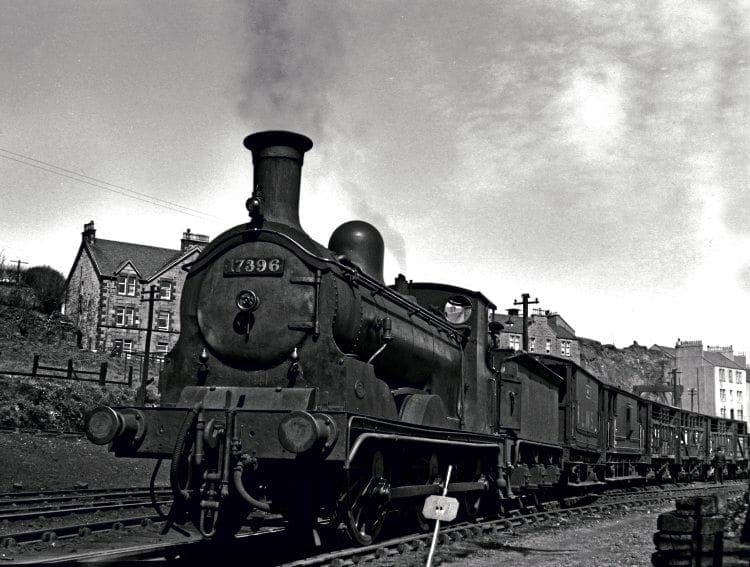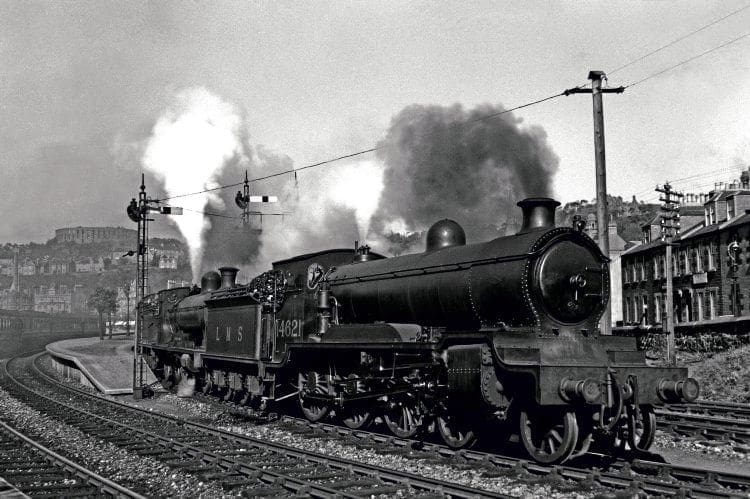 Expecting to go and fight in Italy, Ron was told he was too old (at 24) and he and his comrades returned to Alexandria, finally going home to England at the end of the war after more than four years away. ■
■In part two next month The RM will look at Ron's move to Derby and a role at the works which brought him into contact with LMS Chief Technical Assistant E S Cox. We will also discover how the series of books came to fruition.
Read more News and Features at https://www.therailwayhub.co.uk/ and also in the latest issue of The Railway Magazine – on sale now!
The Railway Magazine Archive
Access to The Railway Magazine digital archive online, on your computer, tablet, and smartphone. The archive is now complete – with 123 years of back issues available, that's 140,000 pages of your favourite rail news magazine.
The archive is available to subscribers of The Railway Magazine, and can be purchased as an add-on for just £24 per year. Existing subscribers should click the Add Archive button above, or call 01507 529529 – you will need your subscription details to hand. Follow @railwayarchive on Twitter.
---
Advert
---
Railway Reads
From the history of steam through to 21st century rail transport news, we have titles that cater for all rail enthusiasts. Covering diesels, modelling, steam and modern railways, check out our range of magazines and fantastic
subscription offers.
Get The Railway Hub Weekly Round-up
Enter your e-mail address below and you will receive weekly rail news straight into your inbox…

You can unsubscribe at any time.