The locomotives owned by Dinmore Manor Locomotive Ltd have earned themselves a reputation for reliability and good performance during their various spells in traffic. Yet their owning group retains a relatively low profile, conducting impressive feats largely 'under the radar'. Gary Boyd-Hope went to meet them.
ON June 7 last year Collett 'Manor' No. 7820 Dinmore Manor left its home at the Gloucestershire Warwickshire Steam Railway to take up a temporary residence at the West Somerset Railway.
The BR(W) 4-6-0 would stay in Somerset until mid-October as the principal hire locomotive for the railway's summer season. 
It was a hugely successful visit for the 'Manor' as it returned to the railway it once called home. During its four-month stay the loco passed a significant milestone by reaching the 100,000 preservation miles mark in August, and a month later achieved fame as the loco that came to Flying Scotsman's aid after the 'A3' stalled on Crowcombe Bank.
Yet perhaps No. 7820's most note-worthy achievement during its visit was the fact that it steamed for no fewer than 92 days, almost without a break.
This level of availability, and the fact that each steaming was performed without any major issue or fault, is a testament to the quality of Dinmore Manor as a locomotive and to the small-but-dedicated team that owns and maintains it – Dinmore Manor Locomotive Ltd (DMLL).
For more than 30 years DMLL and its constituents has worked quietly to not only restore No. 7820 from ex-Barry scrapyard condition, but operate it for 10 years, put it through a major overhaul and build a new tender for it.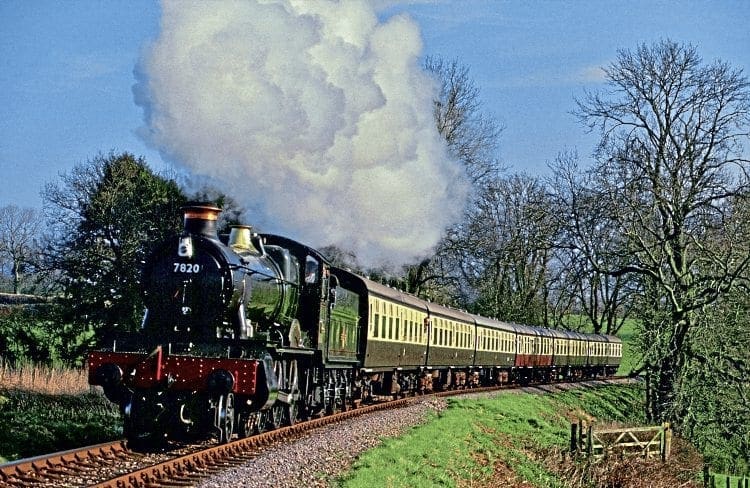 At the same time it has completed the restoration of '2884' class 2-8-0 No. 3850, also operated this loco for 10 years and is currently putting it through a major overhaul, which includes the replacement of its cylinders. 
Today, DMLL is an integral part of the Gloucestershire Warwickshire Steam Railway's locomotive department, with No. 7820 forming part of the stable that will work trains over the line's new extension to Broadway this season. But where did it all begin?
When two become one
The origins of DMLL are rooted back in the early-1980s when two separate groups set out to acquire and restore a pair of ex-Barry locos for use on the fledgling West Somerset Railway (WSR).
The Dinmore Manor Fund acquired its namesake loco in January 1985, although the 'Manor' had actually left Dai Woodham's yard six years earlier, having been originally sold to the Gwili Railway.
The tender-less No. 7820 was taken from Bronwydd Arms to the WSR during the following March to begin a new chapter in its post-BR career.
Surprisingly the constitution of the Dinmore Manor Fund (DMF) was not officially adopted until the April of 1990, and in the September of that year No. 7820 was transferred to the Birmingham Railway Museum at Tyseley (now Tyseley Locomotive Works) for a rapid restoration.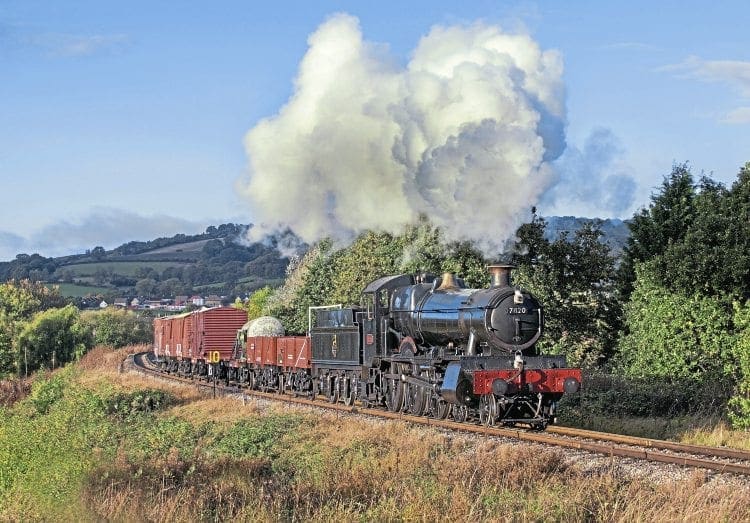 This was completed in 1995, 30 years after the loco was withdrawn from Wolverhampton's Oxley shed.
With a fully operational, revenue-earning asset on their hands, the DMF incorporated a new company – Dinmore Manor Locomotive Ltd – on April 4, 1995 and formally wound up the DMF in the June.
The restored Dinmore Manor thus returned to the WSR in the September, but paired with a borrowed tender as the DMF had not been able to fund the reconstruction of the tender it had acquired for the loco. 
The 3850 Preservation Society, meanwhile, had bought its locomotive in 1984 direct from Barry, moving the 2-8-0 to the WSR in the spring, where its restoration was started.
Although independent from the DMF, both groups shared a number of common personnel, notably Robin George, who had spearheaded both organisations, and it was only natural the two groups would work closely on their respective projects.
The society established a working base in the yard at Minehead, where slow progress was made on No. 3850 and its tender, acquired from BR at Gloucester. The rate of progress was, however, slow.
At around this time, during the latter half of the 1990s, DMLL began to look at ways it could avoid losing part of No. 7820's increasing earnings to the Inland Revenue.
One solution would be to acquire another loco for restoration and spend the money on that, which would have the added benefit of giving the company a second income stream once 'Dinmore' came to the end of its boiler certificate. No. 3850 would be an ideal prospect in this regard.
During the DMLL annual general meeting in the winter of 1997 approval was given by the shareholders for the company to formally approach the 3850 Preservation Society with a view to merging the two organisations.
This was unanimously agreed at the society's AGM during the following January, with the official completion of the merge taking place on
March 1. 
As a company limited by shares, DMLL suddenly found itself with around 500 shareholders, a figure it maintains today.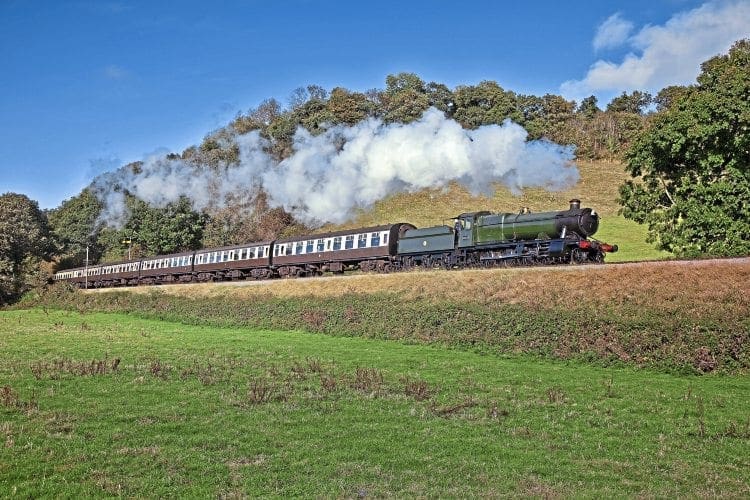 The merger not only saw the society's site at Minehead fall under DMLL control, but enabled No. 7820's tender to be completed at Tyseley (July 1999) to where No. 3850 was sent in 2003 for the completion of its restoration. 
New Horizons
On July 22, 2004, having covered in excess of 78,635 miles during nine successful years of service in Somerset, Dinmore Manor came to the end of its boiler certificate. 
By this time, the space rented at Minehead had been reduced in size owing to the WSR's need to expand, and the withdrawal of No. 7820 saw the rental agreement come to an end.
However, seeing as engineering efforts were concentrated on No. 3850 at Tyseley rather than in Somerset, DMLL had rented additional workshop space on a private site in Worcestershire in 2002, where volunteers could carry out work in tandem with the ongoing work in Birmingham.
Having taken the decision to put the 'Manor' into store while the 2-8-0 was finished, Tyseley subsequently became the unofficial base for the company as work on No. 3850 was stepped up.
In late-2005, the 2-8-0 steamed for the first time since its 1965 withdrawal, and in January the following year it entered traffic at the WSR, paired with No. 7820's tender.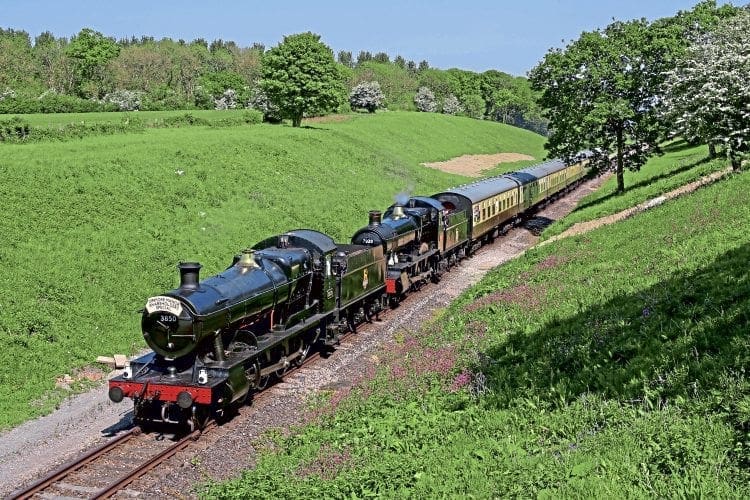 DMLL once again had a regular income from hire fees, but the need to repay loans made by shareholders to progress the loco's restoration resulted in an inevitable delay in starting the 'Manor's' overhaul. 
Having two large locomotives to care for might be considered plenty to contend with, but not DMLL. In 2007 it launched its ambitious 'New Horizons' proposal to acquire a third locomotive which would in turn provide the company with a more resilient business plan.
The proposal proved popular and attracted a number of new shareholders to the company.
In 2010 No. 3850 was sent to Tyseley again for attention to its extension frames, after which it visited the Great Central Railway before returning to the WSR. Prior to this the 2-8-0 had seen its GWR green give way to BR black, and its copper-capped 'Hall' chimney replaced by a more appropriate cast iron example.
That same year, after six years on the sidelines, attention once again turned to Dinmore Manor when the loco was also sent to Tyseley for its first post-restoration overhaul. The work was to be shared between Tyseley Locomotive Works staff and DMLL volunteers, while the boiler went to Riley & Son (E).
Unfortunately, the boiler required more extensive repairs than originally anticipated, including a new firebox door plate and throat plate.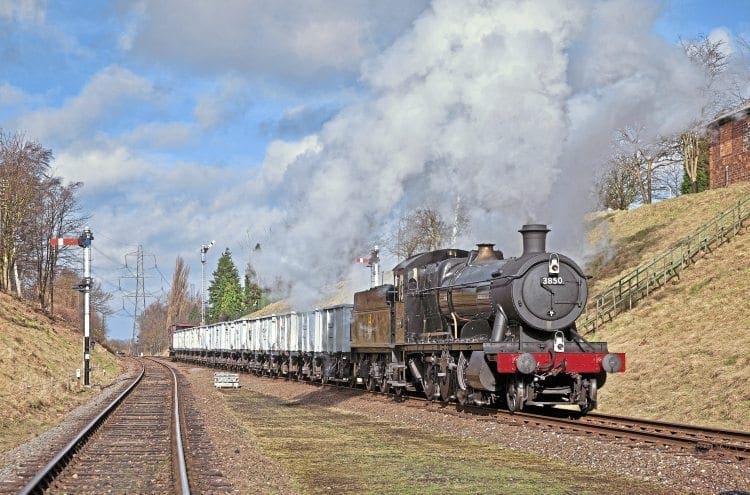 The new throat plate was the first to be made for a 'Manor' in preservation, and the Tyseley-made former (used to create a shape) has since been hired by other owning groups. The knock-on effect of this extra work meant the overhaul timescale slipped.
A noteworthy year was 2009, which saw DMLL fulfil its 'New Horizons' goal with the acquisition of not one, but two more locomotives. Churchward '28XX' 2-8-0 No. 2874 had spent two decades at the Pontypool & Blaenavon Railway after leaving Barry in 1987, but was then sold to the WSR, which in turn sold it to DMLL – minus its tender.
The loco is a rare example of a 2-8-0 which still retains its inside steampipe cylinders, and DMLL was keen to see a loco of this type back in steam. The other loco was a second '2884' – 2-8-0 No. 3845, which like No. 2874 was also in ex-Barry condition. 
As No. 7820's overhaul neared completion at Tyseley, thoughts began to turn to where the 4-6-0 might be employed once it was back in steam.
At the time No. 3850 was still gainfully employed in Somerset, but DMLL no longer had any form of base on the WSR and was largely working at Tyseley or at its Worcestershire workshop.
What it needed was a home railway, and one was forthcoming at the Gloucestershire Warwickshire Steam Railway (GWSR). In 2013 agreement was reached with the railway's board that Dinmore Manor would be based at Toddington upon completion of its overhaul, so beginning a new chapter for the loco and DMLL, which has proved mutually beneficial to both the company and the GWSR.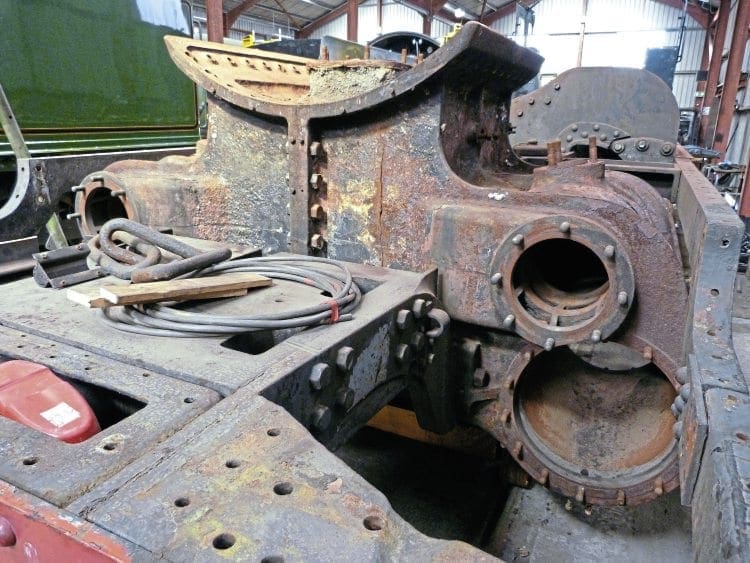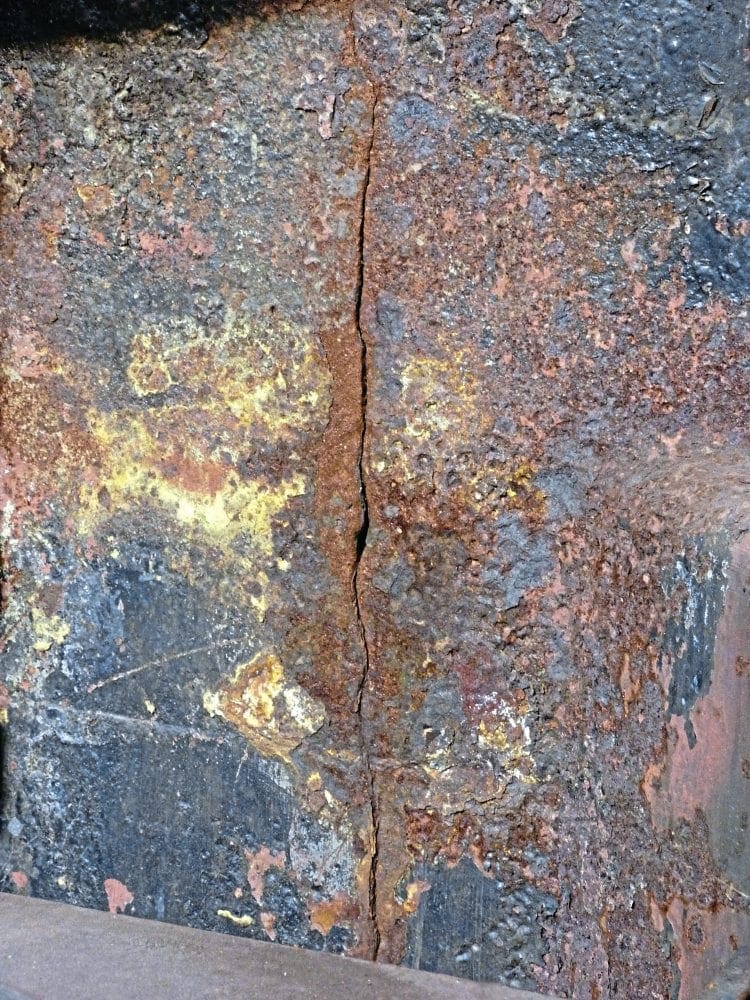 That same year saw Robin George step down as chairman and director after 30 years with both Nos. 3850 and 7820.
'Dinmore's' overhaul was completed in 2014, but once again the loco found itself without a tender. Its own Churchward 3,500- gallon tender was running behind No. 3850 at the WSR, and while there were plans to create a new Collett 3,500-gallon tender on a 4,000-gallon tender underframe, this had not progressed very far.
Consequently, a deal was struck with the Bluebell Railway for the hire of 'Dukedog' No. 9017's tender, which subsequently ran with the 'Manor' until No. 3850's withdrawal in 2015.
At the time of the 'Dukedog's' withdrawal in 2011 it was carrying 1950s BR plain black livery, which may have been a contributing factor in the choice of the same livery for No. 7820. It was the first time a 'Manor' had been thus painted in preservation, 'Dinmore' having carried the livery between 1955 and 1958.
"The fact that No. 9017's tender was already black certainly helped matters, but the decision to put the 'Manor' into black was primarily a commercial one," explained DMLL vice chairman Mike Solloway.
"We wanted to do something different to encourage interest in the loco, and no-one had seen an unlined black 'Manor' since the 1950s. We also knew that going black would get us some photo charter business, which proved to be the case."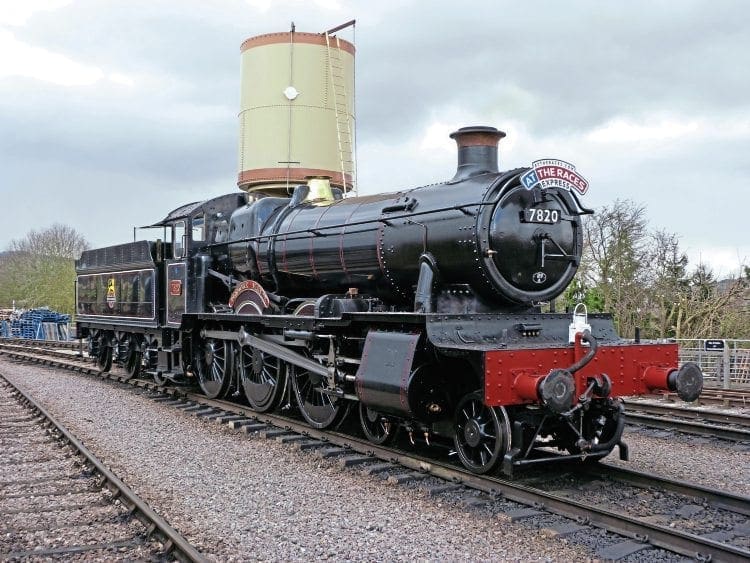 No. 7820 quickly settled down to become a popular member of the GWSR steam fleet, and in May 2014 was joined in steam for the first time by No. 3850 which visited Toddington for the line's gala –
a double-headed run featuring the two DMLL locomotives, proving very memorable for those who had strived to get both engines back in steam during the previous 30 years. 
During that first year, No. 7820 also visited the North Norfolk, West Somerset and Great Central railways, such was the demand.
The quality and reliability of the DMLL fleet was further exemplified in September 2015 when No. 3850 finally bowed out of traffic at the end of its first 10-year boiler ticket.
In nine years it had chalked up no fewer than 1,202 days in steam and covered 81,998 miles in service. It had done DMLL proud and, thanks to the company's policy of spending money at today's prices rather than waiting until 10 years was up, its steaming fees had helped put Dinmore Manor back into traffic, which would go on to return the favour.  
Change and change about
No. 3850's withdrawal enabled No. 9017's tender to be returned to the Bluebell Railway as the 2-8-0's tender took up duties behind the 'Manor'. In this form it visited the Epping Ongar, Severn Valley and Battlefield Line railways, and spent much of the 2015 summer season on hire to the Dartmouth Steam Railway. These were followed by visits to Llangollen and Paignton again in 2016.
Last year the Churchward tender was also withdrawn, having covered more than 150,000 miles behind the two locomotives.
The reason for its retirement was the completion of the new Collett 3,500-gallon tender for the 'Manor', which has been built on the aforementioned 4,000-gallon tender underframe, and incorporating a number of original parts.
However, the main tender tank is new, being of welded construction with 'dummy' rivets – not that you can tell! 
No. 7820 subsequently headed back to the WSR for the 2017 summer season (and a pairing with BR black classmate No. 7822 Foxcote Manor) before tackling the gradients of the Churnet Valley Railway in the autumn. With visits over, it was back to Toddington for the winter maintenance period and a
re-emergence in BR lined black during March, which brings the DMLL story right up to date.
Work on dismantling No. 3850 for overhaul got underway at Toddington soon after its withdrawal, and the loco is the current focus of DMLL volunteer activities.
The GWSR's loco policy means that each owning group is responsible for the upkeep of their machines, and a core of two dozen DMLL volunteers regularly turns out at Toddington every Saturday, supplemented by a number of GWSR volunteers.
"We try to ensure that we have worthwhile and rewarding work for all volunteers who turn up, regardless of their skills or abilities," said DMLL treasurer Martin Ginger. "Whether skilled engineers or simply able to wield a paintbrush, we maintain variety in order to keep our volunteers interested and give them the opportunity to try new things.
There's no point in saying 'go and paint those – that's your job for the day', there has to be incentives.
"It has been great to see the number of younger volunteers who have come forward since we came to Toddington, and we cannot understate the benefits of the co-operation we have with the GWSR. We even have volunteers who just like to spend their time at our Worcestershire site on machining jobs."
However, few could have imagined quite how extensive a rebuild No. 3850 would require.
During the strip down a crack was discovered in the front of the fireman's side (left hand) cylinder block, which upon investigation was found to run vertically almost from the smokebox saddle to the base.
New cylinder 
A repair was deemed uneconomical, and Elliot Powick at Stafford Road Design was engaged to design a new cylinder. 
The cylinders of this and many other GWR locos are not handed, and both left- and right-hand cylinders are identical, bolting back-to-back along a centre line to create the saddle.
It made no sense to have one new cylinder matched with one old one, and it was decided to replace both cylinders at the same time.
The new polystyrene patterns were made by Premier Patterns, with casting recently taking place at the Shakespeare Foundry in Preston. The total cost of the new cylinders is expected to come in at around £35,000.
The locomotive will also receive new driving wheelsets, or at least new ones to the loco if not 'new' in the true sense.
The drivers fitted prior to the overhaul were of the earlier Churchward pattern with small bosses, whereas those beneath No. 2874 were of the latter 'large boss' type, as fitted to the '2884' class.
The two engines have therefore swapped wheelsets to give them both the correct pattern of wheels, No. 2874's wheels having been to the South Devon Railway for tyre turning and are now back at Toddington awaiting re-wheeling of No. 3850.
This interchangeability of components goes even further, and when No. 3850 returns to steam it will do so with No. 3845's boiler. The latter locomotive is currently at the back of the restoration queue and in store, but its boiler was in a good state of repair and it was decided to swap.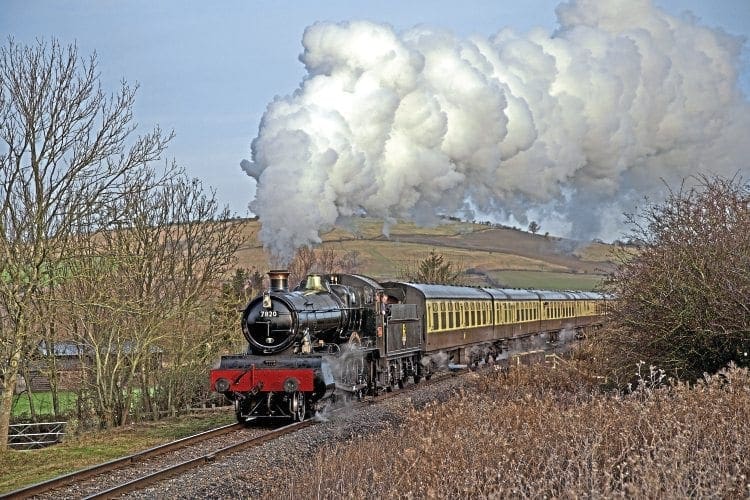 To help fund the overhaul, and take the burden off the shareholders and No. 7820 to provide the bulk of the income, DMLL launched Club 3850. A tiered structure enables supporters to pay £38.50, £385 (Silver) or £3,850 (Gold) with corresponding benefits towards the project.
Those joining the Gold scheme can even benefit from a helicopter flight over the GWSR when a DMLL loco is in service – possibly a unique offering in heritage railway projects.
What next?
One must not forget No. 2874, which when restored will be the only operational Churchward 2-8-0 with inside steam pipes. It has been stripped for assessment at Toddington and, as already mentioned, some interchange of parts has already taken place with No. 3850.
Yet having lost a number of essential fittings when still at Barry, and its tender to the West Somerset Railway, the loco will present a challenging and costly restoration.
Recognising the enormity of the project, in 2016 DMLL transferred ownership of the loco to a new charitable body – the 2874 Trust.
As a company limited by shares, DMLL does not have charitable status and cannot claim grant aid, so the 2874 Trust has assumed the responsibility for funding the restoration, hopefully tapping into funding sources closed to DMLL. However, the company will carry out the physical restoration work and act as caretakers for the loco.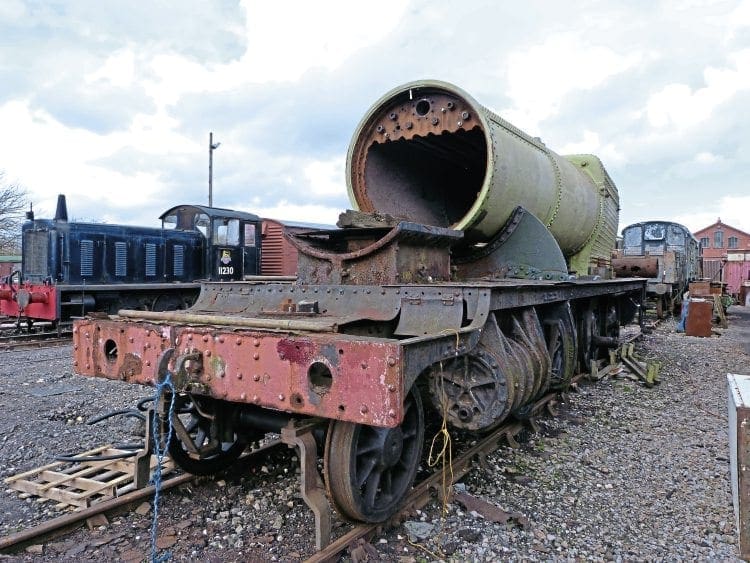 Beyond that there is still No. 3845 to consider, but that's one for another day. That said, as a progressive group DMLL would of course always be interested in other opportunities that may come along.
In the meantime they are looking at having a second batch of GWR drawhooks produced using the patterns it had made in 2013 (expressions of interest welcome), and will continue to offer work experience programmes for local colleges.
For a small group largely reliant on share income and steaming fees, DMLL has accomplished a great deal over the years. Yet as this feature hopefully explains, the company still has much to offer and it would appear that there is still a lot more to come. ■
Want to get involved?
Dinmore Manor Locomotive Ltd is always keen to welcome new shareholders and volunteers to its ranks. Anyone interested in joining the company should contact David Foster at [email protected]
Volunteer working parties are normally held every weekend at either DMLL's workshop in Worcestershire or at Toddington, although volunteers wishing to work at Toddington must be members of the GWSR to comply with insurance requirements.
Additionally DMLL lays on regular events for its supporters including days out and 'thank you' driving and firing days.
■ For further details visit: www.dinmoremanor.co.uk
The Railway Magazine Archive
Access to The Railway Magazine digital archive online, on your computer, tablet, and smartphone. The archive is now complete – with 123 years of back issues available, that's 140,000 pages of your favourite rail news magazine.
The archive is available to subscribers of The Railway Magazine, and can be purchased as an add-on for just £24 per year. Existing subscribers should click the Add Archive button above, or call 01507 529529 – you will need your subscription details to hand. Follow @railwayarchive on Twitter.
Read more News and Features at https://www.therailwayhub.co.uk/ and also in the latest issue of The Railway Magazine – on sale now!
---
Advert
---
Railway Reads
From the history of steam through to 21st century rail transport news, we have titles that cater for all rail enthusiasts. Covering diesels, modelling, steam and modern railways, check out our range of magazines and fantastic
subscription offers.
Get The Railway Hub Weekly Round-up
Enter your e-mail address below and you will receive weekly rail news straight into your inbox…

You can unsubscribe at any time.