After years in the finance industry, and in a complete change of career direction, Brian Sharpe became assistant editor of Heritage Railway in 2002.
Last summer he stepped down to take a well-earned retirement, and over the following pages he recalls some of the preservation highlights he has witnessed and reported on over those 16 years.
Like many teenagers in the 1960s I had been an avid trainspotter; in my case, my local line was the East Coast route where I managed to 'cop' many LNER Pacifics, including all of the A4s.
The King's Cross engines such as Mallard, Sir Nigel Gresley and Flying Scotsman were an everyday sight but one afternoon in 1963 an apparition came into view at one of my favoured spots, Walton level crossing north of Peterborough. It was an immaculate but unfamiliar-looking steam engine heading south light engine on the slow line.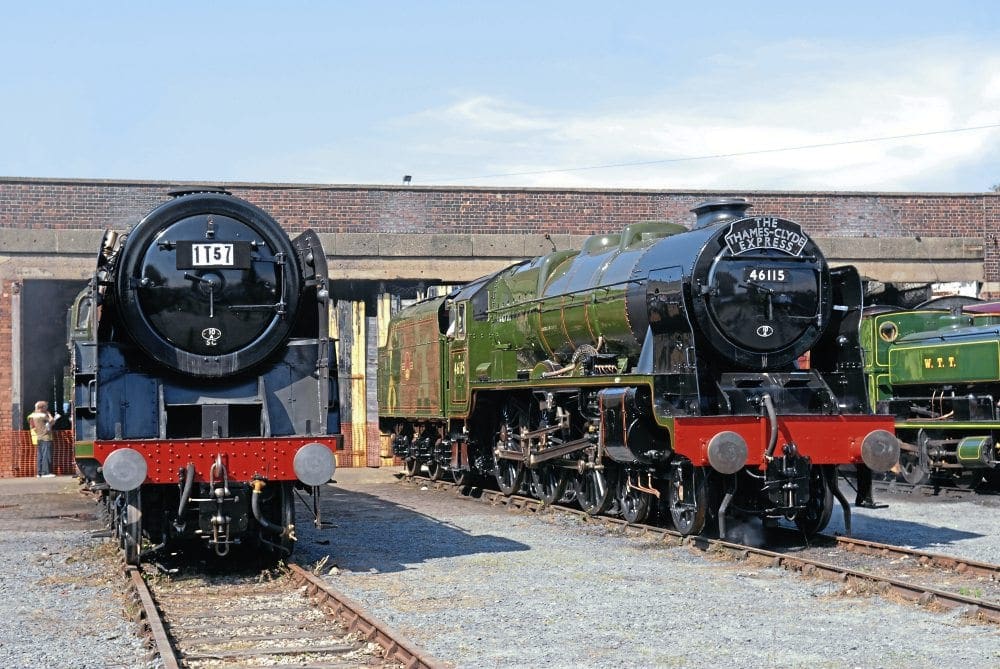 As it passed, I naturally noted down its number – 4472, but the four-figure number was unfamiliar, as was shade of green and the initials LNER on the tender. However, I recognised the name on the red plate over the middle splasher – Flying Scotsman.
It was not the No. 60103 I had been familiar with though – and this was my first encounter with railway preservation. I later discovered that the engine had been purchased by Alan Pegler, overhauled at Doncaster and was heading for London to work its first railtour in private ownership.
Sadly it was another couple of years before I acquired my first camera, by which time the LNER Pacifics had retreated much further north, so I never photographed any in BR service. I did not even really notice them disappear as I think I was more interested in the shiny new diesels; 'copping' the Deltics in numerical order as they entered ECML service.
Maroon mogul
By the time BR steam ended completely in 1968, I was travelling more widely across the country. I saw more apparitions on my travels such as a maroon Ivatt mogul, No. 6441 among the rusty 'Black Fives' at Carnforth, then witnessed the arrival of No. 70013 Oliver Cromwell at Bressingham in August and a month later, a rusty Standard 5MT 4-6-0 No. 73050 appeared at my local shed at New England.
Once steam had ended, steam preservation was becoming established; there was still industrial steam to be savoured, and of course steam had many years' service left in various overseas countries.
Fast forward to 2002 though and the railway preservation movement had achieved more than anyone could ever have predicted 35 years earlier and now I was sitting in an office in Lincolnshire tasked with writing about the subject.
Heritage Railway had been set up by publisher Paul Appleton three years earlier with Robin Jones as editor and issue 37 was the first to carry my name as assistant editor. Of course by 2002, most of the heritage railways we know today were well-established but there were new-generation lines which had still to run their first public services, such as the Ecclesbourne Valley Railway, while even the Mid-Norfolk Railway at that time had yet to run any meaningful steam services.
There were a couple of classic narrow gauge railways which had lain dormant since the 1930s, with tangible steps towards their revival now evident. Woody Bay station on the Lynton & Barnstaple Railway was once again seeing signs of life and in Wales, on the Welsh Highland Railway, track-laying had reached Rhyd Ddu.
Among the big news stories in the first few issues I worked on was the proposal by Bressingham to return LMS 4-6-0 No. 6100 Royal Scot to the main line, while at the same time, classmate No. 6115 Scots Guardsman was languishing at Tyseley, not having steamed since 1980. I was soon off to Bressingham to witness Royal Scot's boiler being removed by Roland Kennington.
Another surprise announcement for the steaming of an historic locomotive was the news that the National Railway Museum intended to return its Beattie well tank to steam. The NRM also announced plans to build a state-of-the-art outstation at Shildon.
In 2002, Flying Scotsman in LNER apple green as No. 4472 but now with its double chimney, was earning its keep in Dr Marchington's ownership, mostly on Pullman duties on the Southern Region. Meanwhile, the new A1 Pacific Tornado was looking like a complete locomotive at Darlington.
Steam on the Royal Train
The first real excitement in the new job was the rumour that a preserved steam engine was going to haul the Royal Train on the main line.
LMS Princess Coronation Pacific No. 6233 Duchess of Sutherland had effectively taken the place of the popular NRM-owned No. 46229 Duchess of Hamilton on the main line from 2001.
It never really seemed to equal Hamilton's legendary performances at first, but on June 11, 2002 it upstaged its sister and achieved immortality by being chosen to head the Royal Train.
The event was shrouded in secrecy, but the grapevine quickly established that No. 6233 would haul the train from Holyhead to Crewe, with stops at Llanfair PG, Bangor and Llandudno Junction. The Queen and the Duke of Edinburgh had a series of royal engagements in North Wales and would use the train for parts of the journey during the day. It was by no means the first steam-hauled Royal Train in the preservation era, but it was the first to be hauled by steam on the main line.
The weather co-operated and although no one would officially divulge any timings, it was impossible to keep The Queen's schedule secret, so it was not difficult to work out what the train was going to do and when.
'Great Britain'
The idea of a steam tour of the whole of Britain, taking in London, Penzance and Thurso had been around for a long time but in 2007, the Railway Touring Company announced that it was going to happen.
The first nine-day multi-engine 'Great Britain' tour was scheduled for April and it seemed well worth following it throughout, with the intention of photographing it at as many classic railway locations as possible en route.
What could not have been predicted was the near-perfect weather throughout, with the unfortunate exception of the trip on the Kyle of Lochalsh line but even that was dry. There were virtually no operational problems, again apart from the run on the Far North line where pathing problems caused by a late departure from Inverness caused a six-hour late arrival into Thurso.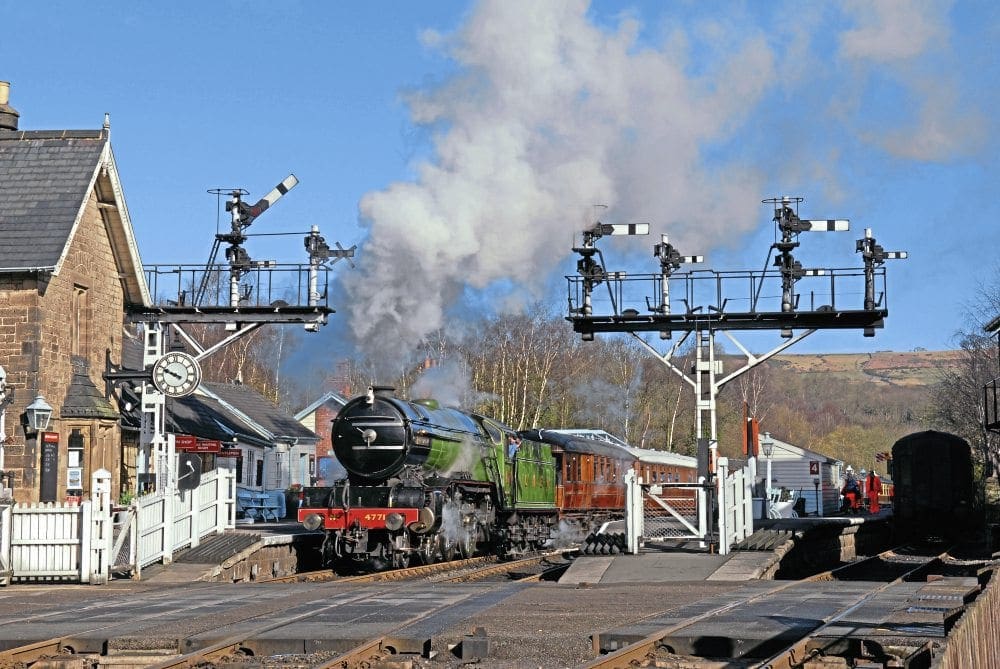 It was the best nine continuous days of steam photography I have experienced in this country; normally this kind of trip is only possible overseas. With Penzance, the Royal Albert Bridge, the climb to Shap, the climbs to Drumochter and Slochd both ways and several locations on the Far North line all recorded in sunshine, it was all too good to be true.
Against all the odds, RTC and West Coast Railways have combined to run something similar nearly every year since and for many it has become the steam highlight of the year. Overall the first one can probably still be considered to have been the best.
Oliver Cromwell
A matter of regret for many enthusiasts was the fact that BR Standard Britannia Pacific No. 70013 Oliver Cromwell remained at Bressingham for so many years after hauling BR's 'Fifteen Guinea Special' in August 1968.
I first saw the engine at March shed in 1963 in decrepit condition, then again at a Derby works open day in 1967 and securely wrapped under a tarpaulin at Carnforth in February 1968. I finally managed to photograph it on Lostock Hall shed in July 1967 and three weeks later witnessed its arrival at Bressingham on a low-loader, but I never saw it move under its own steam.
The news that it had finally been permitted to leave Bressingham in 2004, to be overhauled at Loughborough, was received with almost universal enthusiasm. The target was to have the engine finished by August 2008 in time for the 40th anniversary rerun of 1T57 of August 11, 1968.
Naturally it was a close-run thing but the overhauled No. 70013 was taken by road in July 2008 to its 1968 home shed of Carnforth for West Coast Railways to give it a main line proving run.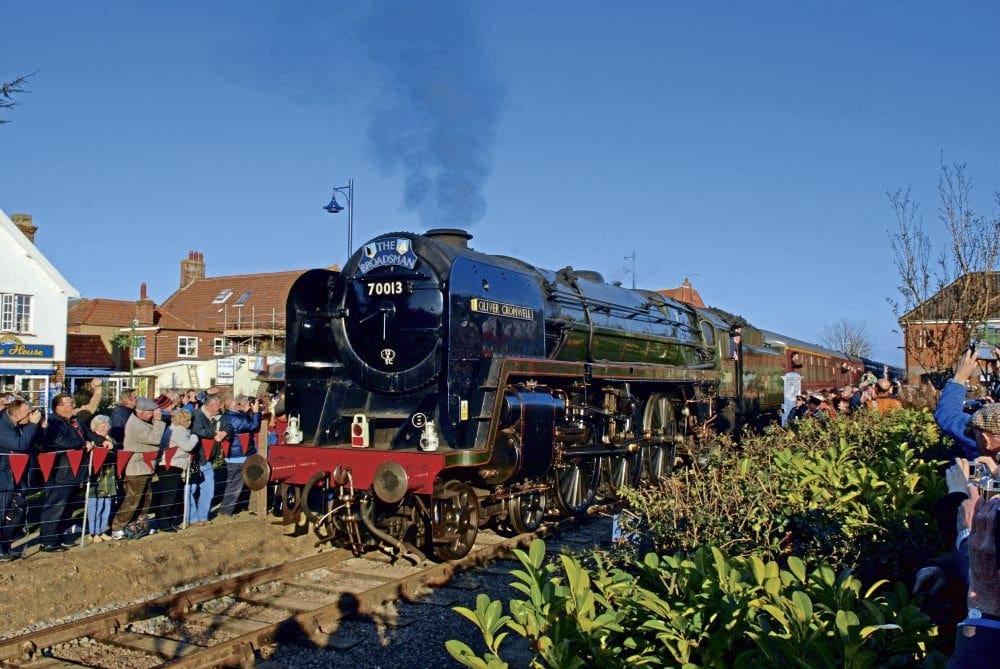 Better still, The Railway Magazine, which had become a sister title of Heritage Railway following its purchase by Mortons, had persuaded West Coast Railways to open its doors to the public for a strictly one-off weekend and Oliver Cromwell's visit coincided with the event.
Carnforth had been the centre of the steam enthusiast's world, not only in 1968, but right through to the early 1990s and it seemed surreal to be crossing the footbridge from the station to the shed once again for the first time in nearly 20 years. Outside the shed, the gleaming Pacific stood next to West Coast's superby-restored LMS Royal Scot 4-6-0 No. 46115 Scots Guardsman which only six years earlier was lying derelict at Tyseley.
Over the course of the next week I had the pleasure of finally photographing not only Oliver Cromwell hauling a main line train for the first time in 40 years, but also Scots Guardsman.
Tornado
Despite having been brought up with LNER Pacifics and regretting the fact that no A1 was preserved, I have to confess I had little interest in the Tornado project until it started to look like an engine.
It was the arrival of the boiler from Meiningen that finally persuaded me that it was now getting interesting and would be worth a trip to Darlington.
Naturally, I had to be there for its first public steaming on August 1, 2008 and then at the Great Central Railway to see it haul its inaugural train in September. Its first main line runs were in poor weather conditions but highlights since then have been the Top Gear special, the trip on the Far North line and a couple of Royal Trains to name but a few.

Railway Reads
From the history of steam through to 21st century rail transport news, we have titles that cater for all rail enthusiasts. Covering diesels, modelling, steam and modern railways, check out our range of magazines and fantastic
subscription offers.
---
Get The Railway Hub Weekly Round-up
Enter your e-mail address below and you will receive weekly rail news straight into your inbox...




You can unsubscribe at any time.
---
---

About the Author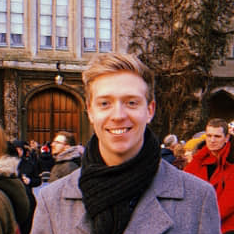 Latest posts by Sam Hewitt
(see all)