By David Ratcliffe
The very first containerised 'Binliner' service was introduced in 1977, when a new train formed of 20 ex-Freightliner bogie flat wagons, each carrying three 20ft compaction rubbish containers, began running between the Greater London Council's RTS (refuse treatment station) at Brentford and the old Amey Roadstone quarry at Appleford, near Didcot.
This train, which was scheduled to run six days a week, was followed in 1980 by two similar workings – one from the GLC's Northolt RTS to the London Brick landfill site at Calvert (Buckinghamshire), and another from its Hendon RTS in Cricklewood to the old brick clay pits at Stewartby on the Bedford to Bletchley line.
As the Stewartby train had to reverse at Bedford, however, it was initially limited to 15 wagons and ran twice daily Mondays-Fridays.
Economic choice
In the 1980s, several other local authorities also chose rail as their most economic means of refuse disposal. In 1981, the Greater Manchester Council introduced its own 'Binliner' trains running to the Wimpey Waste Management site at Appley Bridge, near Wigan (see Rail Express January 2007), while in 1985 Avon County Council began a service from the Bristol/Bath area to Calvert (see Rail Express June 2001).
A further 'Binliner' appeared in 1989 when Edinburgh District Council converted an old incinerator site within the city, at Powderhall, into a RTS from where a daily train began running to the Tarmac Econowaste landfill at Kaimes, near Kirknewton on the Edinburgh to Carstairs line.
Railfreight privatisation in the mid-1990s had little impact initially, with all 'Binliners' being operated thenceforth by EWS. In 2000, however, the increasingly ancient wagons used for the London trains were finally replaced by a pool of 128 new FCAs, part of a fleet of 400 container flats then being built for EWS at the Thrall workshop in York. Further change occurred in 2001 when Freightliner Heavy Haul won the contracts to operate both the Avon to Calvert and Cricklewood to Stewartby trains, while at the same time the Avon CC RTS at Westerleigh was closed. Then in 2002, following infrastructure work at Bedford, Freightliner was able to run one longer train per day to Stewartby, this service now being formed of new FRA wagons drawn from a pool of 44 container flats built that year for Freightliner by Marcroft Engineering in Stoke.
The FRAs were also required for a new FLHH-operated 'Binliner' that began running from Dagenham to Calvert in 2003. This led Freightliner to combine the new FRAs with the earlier Avon CC flats in a common pool to simplify its refuse train workings.
In 1993, with the old quarry site at Appley Bridge now full, the Greater Manchester trains were rescheduled to run to Roxby Gullet near Scunthorpe, while in 1997 the Kaimes site also reached capacity and the Edinburgh train began working to a new landfill at Dunbar, next to Oxwellmains cement works. Closure of the Stewartby site came in 2005, with the Cricklewood train then being diverted to Calvert, while in 2012 the Brentford and Northolt workings were combined into a single train running to Scunthorpe Freight Depot.
This was possible as the increasing Landfill Tax had seen a determined drive towards more recycling with less material requiring disposal by rail. The increase in recycling, together with the opening of new incinerators, resulted in the Dagenham and Avon 'Binliners' ceasing to run in 2010 and 2011 respectively.
Burn not dump
In 2008, Freightliner took over haulage of all the Greater Manchester trains running to the old iron ore quarry at Roxby Gullet, although it was planned that their destination would change in 2013 when a new 121 megawatt Energy from Waste (EfW) Combined Heat & Power facility (generating 70MW of electricity and 51MW of heat) was due to be opened by Ineos Chlor (later Inovyn) at Runcorn.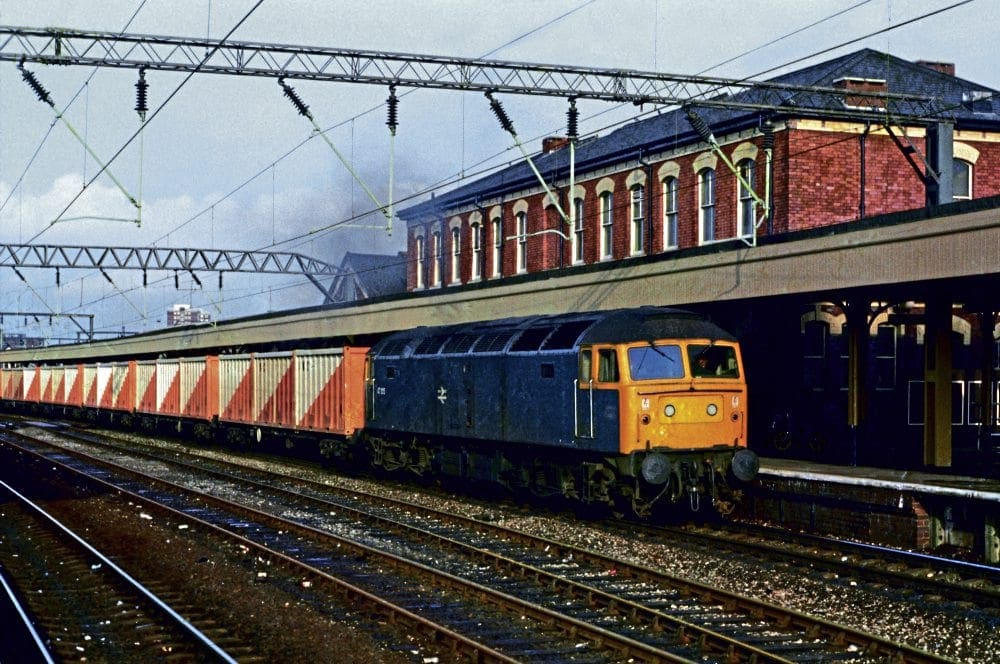 In the event, delays with the Runcorn plant resulted in the Greater Manchester trains working to the landfill sites at Calvert and Dunbar during 2014. But from spring 2015, the new sidings at Runcorn Folly Lane, equipped with two overhead cranes and able to handle two trains at once, began receiving three trains a day from the Manchester area.
Formed of up to 17 bogie flats, which could be either refurbished GMC KFA wagons dating from the 1980s or the newer FRAs, these trains were (and still are) all routed via the mid-Cheshire Line through Altrincham and Northwich so as to facilitate a direct run onto the Folly Lane branch at Runcorn station.
The Dean Lane portion of the joint Brindle Heath/Dean Lane service is limited to nine wagons by the length of the loop at Dean Lane.
However, as Dean Lane usually handles a much greater throughput of refuse than Brindle Heath, which can struggle to fill the 24 containers on its own eight-wagon portion, additional loaded containers are sometimes roaded from Dean Lane to Brindle Heath to be loaded onto the train there.
Over the pennies
The move towards sending RDF (Refuse Derived Fuel) to be burnt in EfW plants has also been adopted by the Merseyside Recycling and Waste Authority.
In summer 2016, a new 'Binliner' service was introduced running from a loading point at Knowsley (utilising the then moribund rail sidings at the Potter Group terminal) to a recently built EfW power station at Wilton on Teesside.
Again, early commissioning problems at both ends of the operation delayed the introduction of the full service, but by spring 2017 nine weekly trains were scheduled to run from Knowsley (two on Mondays to Thursdays and one on Friday) using DB Cargo Class 66 haulage and formed of up to 20 FCA wagons.
The loaded trains out of Knowsley are routed south along the West Coast Main Line from Wigan as far as Hartford LNW Junction, before they also traverse the mid-Cheshire line and the eastern environs of Manchester to join the Calder Valley route at Brewery Junction, thus avoiding the steep climb up Miles Platting bank from Manchester Victoria.
However, the empty trains take the more direct route down the bank and through Manchester Victoria station before heading along either the former L&Y line via Swinton, Atherton and Crow Nest Junction to reach Wigan, or else continuing from Victoria along the old LNW line through Eccles to join the WCML via Parkside Junction and Golborne Junction.
The early morning empties have to be sent via Eccles as the signal boxes on the former L&Y route do not open until 06.00.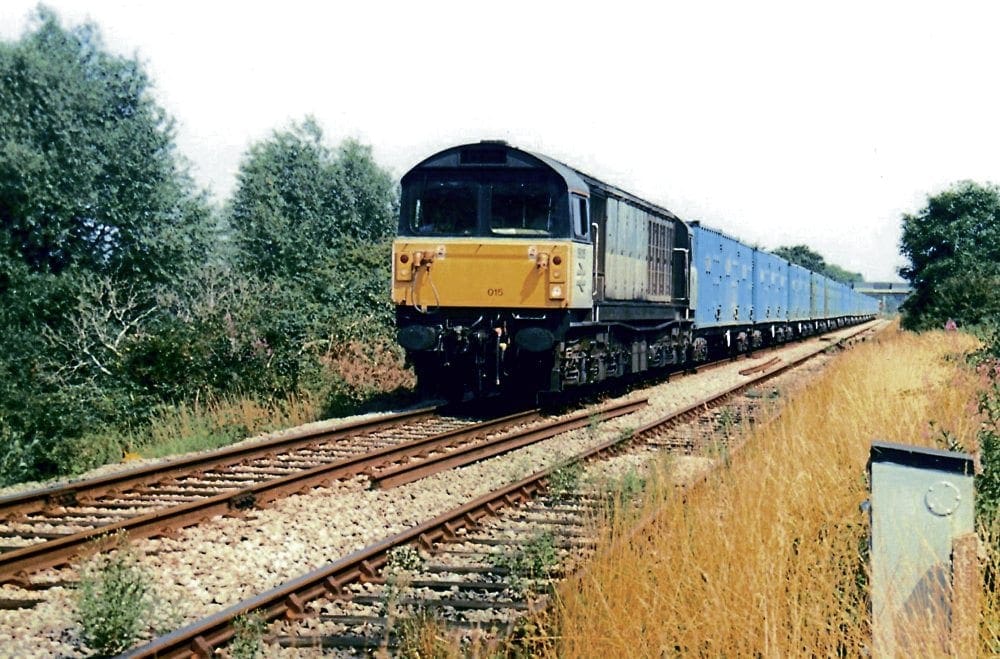 As one flow ends…
The year 2016 also saw changes to the other surviving 'Binliners' for, in December that year, a major equipment breakdown at Powderhall RTS resulted in the cessation of the Edinburgh train.
A more significant development had come in the September, when the daily Brentford to Scunthorpe train was replaced by a new working from Brentford to Severnside, on the Avonmouth to Severn Beach line, where Sita UK had opened a 34 megawatt EfW power station on the site of the former ICI Severnside chemical works.
As before, a separate trip working delivers loaded wagons from Northolt to Brentford, where they are added to the trunk service. Up to 300,000 tonnes of residual municipal waste are expected to be railed to the facility at Severnside.

Railway Reads
From the history of steam through to 21st century rail transport news, we have titles that cater for all rail enthusiasts. Covering diesels, modelling, steam and modern railways, check out our range of magazines and fantastic
subscription offers.
---
Get The Railway Hub Weekly Round-up
Enter your e-mail address below and you will receive weekly rail news straight into your inbox...




You can unsubscribe at any time.
---
---

About the Author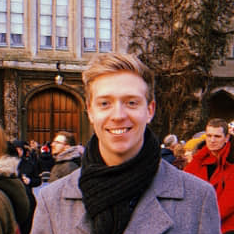 Latest posts by Sam Hewitt
(see all)