Britain's best-selling rail title is back for another month of award-winning photos, news, features and exclusives from the rail industry, past and present.
This month's The Railway Magazine features the LNER 'Azuma' entering traffic, the 'Big Boy' steaming after 60 years plus take a look at why there's CCTV for the 'Scotsman' after trespass mayhem.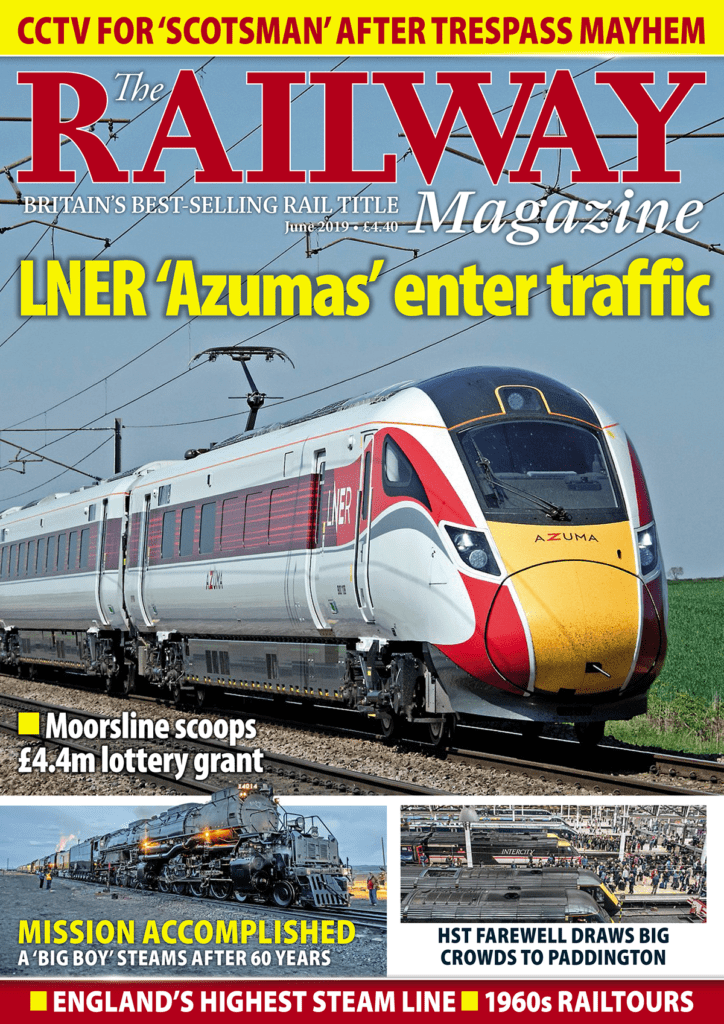 BRITAIN'S NEW TRAINS | In the first of a new series reviewing the many new train fleets now entering service, Chris Milner assesses the LNER' Azuma' and London Northwestern Class 230.
SOUTH TYNEDALE RAILWAY | Built on the trackbed of the NER's Alston branch, the STR is England's highest narrow-gauge railway and has ambitions to bring steam back to Haltwhistle.
TRACTION AND STOCK | CAF starts work on West Midlands DMUs, '172s'debut on Nuneaton-Leamington, LSL acquires two Class 73/0s, Porterbrook'319' Innovation Hub, SWR Class 442s delayed.
MADE OF STONE | Ben Jones takes a rare look inside Britain's largest quarry, at Tunstead in Derbyshire, and discovers the role played by rail in distributing its products.
PLUS | The Railway Magazine's monthly news digest covering industrial, steam, Irish, narrow gauge, metro, network, freight and more! Discover some of our readers' tales in the Reader's Platform, and make a date for upcoming events in your railway calendar!
EDITOR INTRO
The totally unacceptable act of trespass
FLYING Scotsman was back in the news last month for all the wrong reasons – outbreaks of mass trespass, primarily between Burton-on-Trent and Tamworth (see story on p7).
Since its return to main line duties, the 'Scotsman effect' has followed, with members of the public taking leave of their senses and trespassing on railway lines (some rated at 125mph) just to get a closer look at the legendary 'A3'.
What is wrong with these people? What makes them think they have the right to wander on railway lines? Would they walk across a motorway?
The evaporation of all common sense simply beggars belief, oblivious to the fact they are risking their lives as well as causing unacceptable stress to train drivers. What if there had been a fatality as a result of the trespass? It does not bear thinking about.
The vast majority of offenders were probably 'ordinary' members of the general public, their actions doubtless fuelled by reports in local papers of 'where to see Flying Scotsman' along with the publishing of passing times. Such information – with no mention of keeping off the tracks – is unhelpful in the extreme.
The fact several trespassers refused to move when challenged by train drivers is also deeply troubling.
On the same scale are the idiots who lean out of droplight windows on older carriages on loco-hauled services. Both types of incident could lead to heavy restrictions on future charter trains.
What is needed – and very overdue – are some well-publicised prosecutions for trespass; naming and shaming offenders with large fines.
In a statement before 'Scotsman' ran, the British Transport Police (BTP) said: "Those caught trespassing or obstructing trains can expect to be prosecuted." Absolutely correct, but we are waiting…
There have been calls for the loco to be incarcerated or consigned to a heritage railway. Is that really the best option having spent £4million restoring the loco?
Perhaps it is time to restrict the loco to certain routes and blackout the timings? It's a 'rock and a hard place' situation, but a ban on mainline steam would have far wider ramifications on the movement.
Looking at the wider aspect of railway trespass, there is plenty of emphasis and several initiatives aimed at keeping younger members of society off the tracks, but not so much directed at adults – who should know better.
Is it time for a hard-hitting adult education programme from Network Rail and BTP, with adverts aired during prime time TV?
Something has to change. The message that trespassing on the railway is simply unacceptable, dangerous and life-threatening is not getting through.
Paddington's grand farewell and fitting tribute to the HST
GWR has to be commended for its carefully planned send off for the HST at London Paddington.
For nearly 30 minutes, four trains sat in platforms 1-4, with thousands of enthusiasts and fans snapping away, posing by the sets, and saying their farewells to a train which has served Brunel's magnificent terminus for 43 years.
One by one, the sets left on scheduled services for the last time, changing the scene at Paddington forever, with a cleaner fresher station (see p12-13).
It was a great evening, a fitting tribute, and there was wonderful camaraderie on the last train.
GWR managing director Mark Hopwood and the team did themselves proud.
With 'Azumas' starting to make inroads to East Coast services, how will LNER follow that when the time comes?
Vandalism is heart-breaking for railways and enthusiasts
NEWS that two more heritage railways – the Great Central at Nottingham and West Somerset – have suffered vandal attacks, costing many thousands of pounds, is heart-breaking and soul-destroying for its volunteers. The former had 112 windows smashed, while the latter's attack was filmed by the perpetrators, who bragged about it on social media.
Damage will cost around £100,000 to repair but there's a risk it might happen again. It really is a cruel blow to those who have toiled for years on restoration projects. Add in the disgraceful attack at Stamford on a model railway with layouts set up for an exhibition, and you begin to ask yourself what is wrong with society.
There is clearly a lack of respect, as well as a lack of understanding and appreciation of others' hobbies, not helped by the paltry sentences meted out should those caught even face prosecution. Restitution orders are pointless as many of the offenders have no money.
It falls on the shoulders of RM readers and others to support affected organisations through donations and appeals. In the case of those supporting the railway modellers, some have been very generous indeed, including a £10,000 gift from rock legend and railway modelling enthusiast Rod Stewart.
Just a shame such wanton acts occur in the first place.
CHRIS MILNER, Editor

Be sure to explore our website too for the latest news updates, teasers, and find out how you can get involved! Just visit: www.therailwaymagazine.co.uk
Subscribers to The Railway Magazine can enjoy unlimited access to the publication's digital archive from as little as £2 per month.
Get unlimited access to The Railway Magazine digital archive online, on your computer, tablet and smart phone. With more than 100 years' worth of back issues available, newly digitised editions are added regularly. The collection is fully searchable, you can click to zoom and turn pages and images are all high-resolution where available.
It's easy to subscribe to Britain's best-selling rail title – published continuously since 1897. Just click here to get started.
Railway Reads
From the history of steam through to 21st century rail transport news, we have titles that cater for all rail enthusiasts. Covering diesels, modelling, steam and modern railways, check out our range of magazines and fantastic
subscription offers.
---
Get The Railway Hub Weekly Round-up
Enter your e-mail address below and you will receive weekly rail news straight into your inbox...




You can unsubscribe at any time.
---
---

About the Author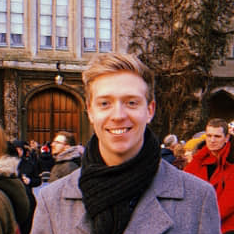 Latest posts by Sam Hewitt
(see all)