The Isle of Man is a piece of forgotten Britain. Those were the words of an elderly female coach tour passenger I talked to while travelling on the Manx Electric Railway (MER) in early April. She's not wrong either.
Boasting a charm of its own, the people are friendly, it has a low crime rate and the scenery is stunning. The island even has its own breed of sheep and a solitary mountain. Home to three steam railways, two Victorian electric tramways and a horse tramway, not to mention a host of other attractions, the island, which measures 32 miles long by 14 miles wide, is reachable by air or sea. Ferries run from Liverpool, Heysham, Dublin and Belfast, while flights serve Manchester, Birmingham, Luton, Dublin, Belfast, Edinburgh, Bristol, London City and Gatwick.
Thanks to its excellent public transport – which is all state-owned and operated – travelling around car-free can be done with the utmost ease. Helpful, easy-to-use paper guides and at-stop information supplement online details. Using a modern Volvo and Mercedes-Benz fleet, the bus network operates at turn up and go frequencies – and ticketing is integrated between the modes. It almost goes without saying that the island provides an excellent destination for a break – and if you've never been, you should certainly have it on your bucket list!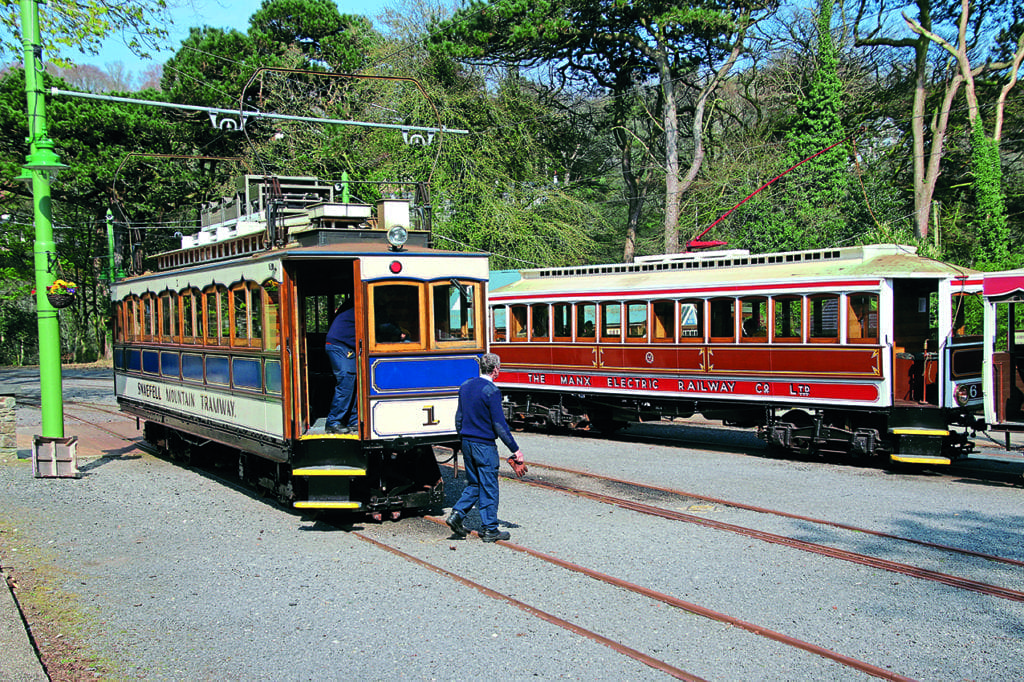 Now is a good a time as any – for the island appears to have a 'buzz' about it. Of particular interest to enthusiasts is that rolling stock is being brought back to life, some of it not having run for 40 plus years.
Therefore, it was time to speak to the man who has driven that turnaround in the railways' fortunes, challenging systems and established practices to make the operation sustainable for the future, paving the way for much-needed investment – which in turn has helped passenger numbers grow.
Turnaround in fortunes
As director of transport services, Ian Longworth played a pivotal role in shaping the island's public transport system over the last decade. Driving change is a never an easy task. He's no 'spotter' but he maintains a keen interest in rail and road transport. In his own words: "I'm an enthusiastic professional – you have to be in this job because of its demands."
In something which appears to mirror last issue's 'Face to Face' interview with North Yorkshire Moors Railway general manager Chris Price, Ian has a pragmatic approach to the business – understanding the need to preserve heritage but in a sustainable manner.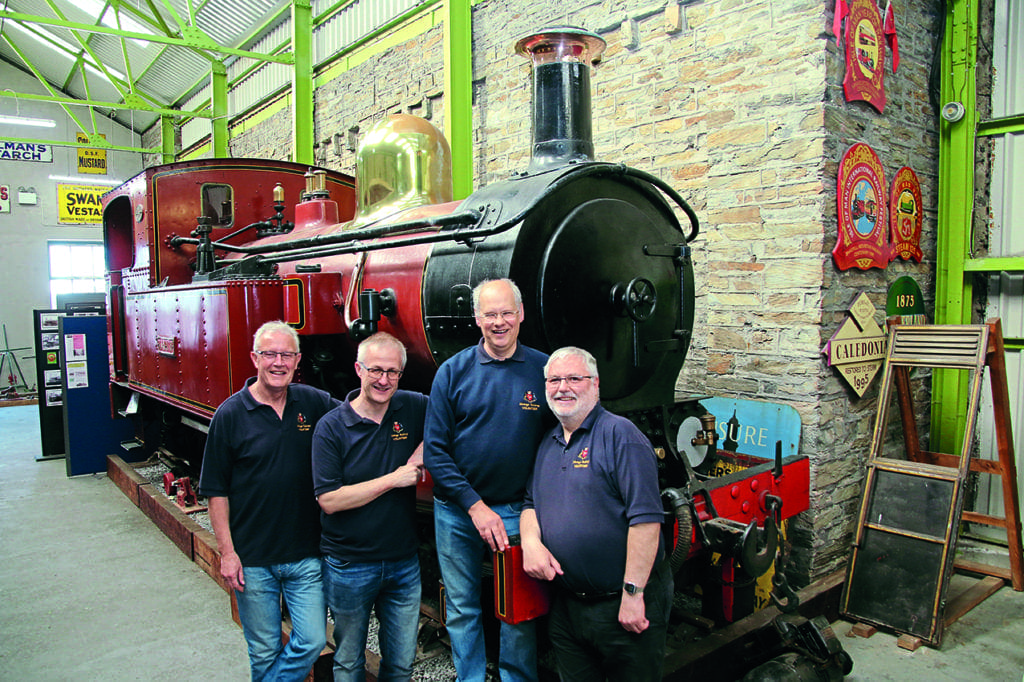 I talked to Ian at Douglas station over a scrumptious cooked breakfast – which can either be enjoyed on a traditional plate or a 'quirky' shovel. I told him that all staff I met had been friendly and that it was great to see so much pride and passion from the team. You can tell when people enjoy their jobs – it makes such a difference to the customer experience when they smile, exchange pleasantries and offer to help passengers on and off trains and trams.
Ian smiled: "We employ people who want to work here – that makes a big difference to what we offer."
Douglas station building retains its imposing Victorian appearance, but with a host of modern refinements today's traveller would expect. The building houses a gift shop and a restaurant, with seating on two floors. The mezzanine floor can be booked for private parties – and both floors can be configured to allow events to be held, resulting in a multi-functional space.
Asked about the renovation of the structure in 2017, which at the time proved controversial, Ian said: "We had a lot of rundown property and it's a case of what you do with it. We wanted to preserve the ambience of the old building, but we had to have a business case in order to get the money. Unless we created a restaurant like this, we were never going to get it.
"The original building was in a terrible state. It had been derelict for years. One wall wasn't attached to the others and another end of the structure was falling into a sewer. Whingeing enthusiasts delayed the project by two years as they thought our plans were ruining the building – whereas in actual fact, the alternative was to knock it down. I remember being in here with the builder and a wall moved – it was quite a frightening experience. It's now been underpinned. The roof had gone too.
"We spent £1.22m on this building. The mezzanine floor is a kit of parts, enabling it to be removed in future if so desired. We've not destroyed the building – we've just made it usable. We have put the old artefacts back, including the original silk drawing for the building of the Snaefell Mountain Railway (SMR). The toilets will be modernised this next winter."
Another nice little heritage touch is the retention of the old booking office window on the ground floor.
Ian continued: "We could not afford to run a booking office, which for the typical off-season day would be open for just 4½ hours. Therefore, the same member of staff now sells our dining excursions, answers the phone and runs the shop. Having it open plan makes it more visible and approachable, rather than having someone behind a dingy little window. We can't do what the world did 100 years ago with labour costs.
"We estimate that our tourist attractions contribute about £15 million to the island's GDP – so the railways are a key feature. That's been recognised in my time here, therefore the appropriate investment has been forthcoming," explained Ian.
"After the temporary closure of the MER between Laxey and Ramsey in 2008 due to the condition of the track, a Tynwald (Manx parliament) report stated that the MER had been Nationalised in 1957 and the steam railway in 1968/9 – and it was recognised then that they were worn out. However, insufficient money had been spent in the intervening 40 years to sort that out.
"When I arrived here, there was political will to invest in the railways – but they wanted to see a return on that. In 2009, the railways covered 18% of their operating costs – they now cover all their operating costs. The only way that would ever be achieved was to be lean with the staffing.
"Therefore, we worked out the minimum staffing levels and we had to increase the income. We reviewed staff contracts. A lot of people were employed under an agreement where Friday afternoons, Saturdays and Sundays were time off, which they got premium payments for working. However, those were the times when we wanted to run the railway.
"We made a local agreement where all the staff effectively work five days over seven, so they're now here when we need them. That made a big difference. The majority of the operating staff only work seasonally – but a fairly long season between March and November. On the steam railway, they work Christmas trains too. We also merged jobs. For example, Port Erin stationmaster is also the town's bus supervisor; and Ramsey stationmaster is also the bus depot supervisor.
"We took out the best part of 40 jobs across public transport – we merged all the bits together. Some stations are now unmanned which were staffed historically, simply because the revenue they collected did not pay their wages. We've sought volunteers for jobs like that, but the island population just isn't big enough."
Voluntary support
"There have been historic groups which supported the railway – the IoM Steam Railway Supporters' Association and the Manx Electric Railway Society, both of which moaned that every director appointed was useless and got it wrong. I came into the environment where they knew more than me about doing the job and we've not got on particularly well as a result," said Ian.
"What I have realised is that under those political overtones, they've lobbied successfully for the railways to be retained over the years, so they've played a key role.
"The Groudle Glen Railway struggles to get enough volunteers, so you've got to balance what people's interests are – and we've got the Great Laxey Mines Railway, which is also run by volunteers. On the MER, we've built up a little squad of volunteers who've done body restoration. They're currently doing trailer No. 58 in Laxey. They've completed car No. 14, which looks stunning! I'm grateful for the effort they've put in that we couldn't afford – like taking the woodwork back, removing all the paint and applying a varnish finish.
"On the steam railway, it's been different. People who've volunteered have started to look after the museum at Port Erin. Under coordinator Mike Buttel's leadership, the Isle of Man Heritage Railway Volunteers group has improved the museum considerably – including enhancing displays and adding artefacts. They also provided guided tours for us, so when we open the signalbox for example, they provide volunteers to show people around. At certain times of the week, they show people around Port Erin museum, which again improves the customer experience.
"I suppose my successor will start off being 'useless' and culled in the media – he'll have to establish himself like I had to. We're never going to always agree with these people, but at the end of the day, if there's no business case, we can't make it happen.
"Take the County Donegal railcars, Nos. 19 and 20 for example. They're superb vehicles, but for a 32-seat diesel, I can't make the business case to restore them. It would be great if someone came along and gave us the money – we'll then complete their restoration. However, the reality is that the fundraising abilities of the societies is quite small. They'll make offers of £30-40,000 and think it's a lot of money. When you remember that Caledonia cost us £300,000 to restore, including the boiler overhaul, it's a major problem.
Infrastructure improvements
"Fortunately, the Government has come to the rescue and produced the money needed for many of our key projects. Capital subsidy needed to improve things across all our railways is this year about £4.5 million," said Ian.
"We're spending that sum each year on infrastructure projects and rolling stock improvements. It's a lot of money, which we're most grateful for. In spending that amount of money, we're never going to do everything in a way the enthusiasts would like – as it has to operate reliably.
"In my misspent youth, I was involved in restoring the 1901-built Bolton tram which runs at Blackpool – I'm still a trustee. It's run successfully there since 1981. However, that's a generation 2 tram. Ours here on the IoM are much more flimsy. You get to a point at a 100+ years old where things are simply worn out.
"We've had to go through a mass re-engineering programme. For example, all the couplings on the MER were worn – we were worried we would lose a trailer in service. No original couplings now remain in use.
"Circuit breakers are another problem. You can only adjust them so often, so you need to renew them. We've done a deal to have a batch of original ones built, which we'll share with other tramways. We've got a licence from the patent holder to build new ones.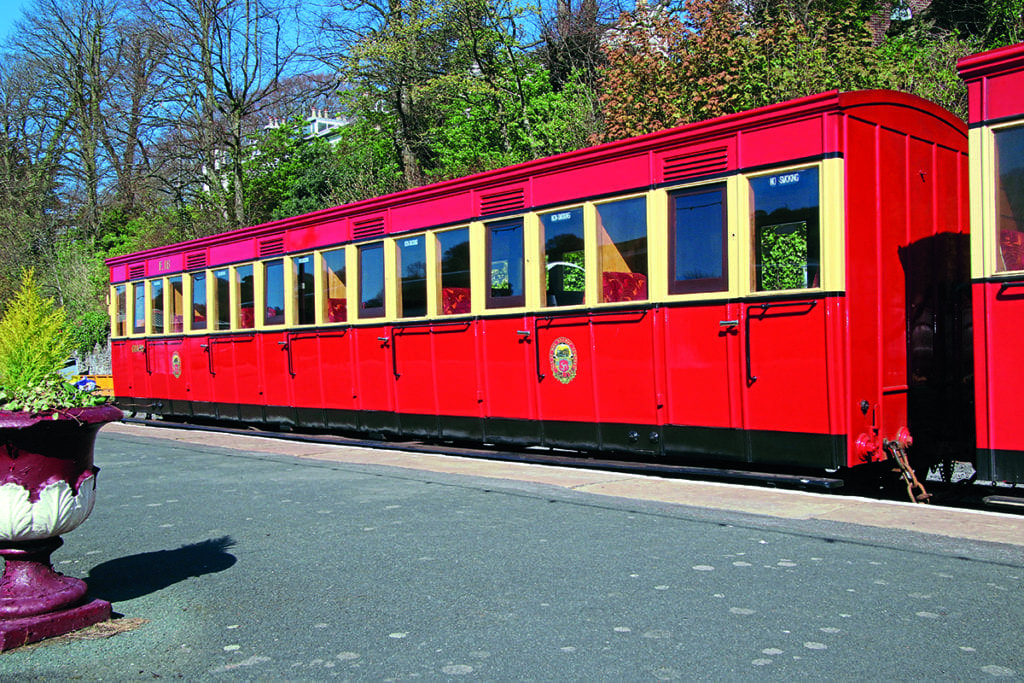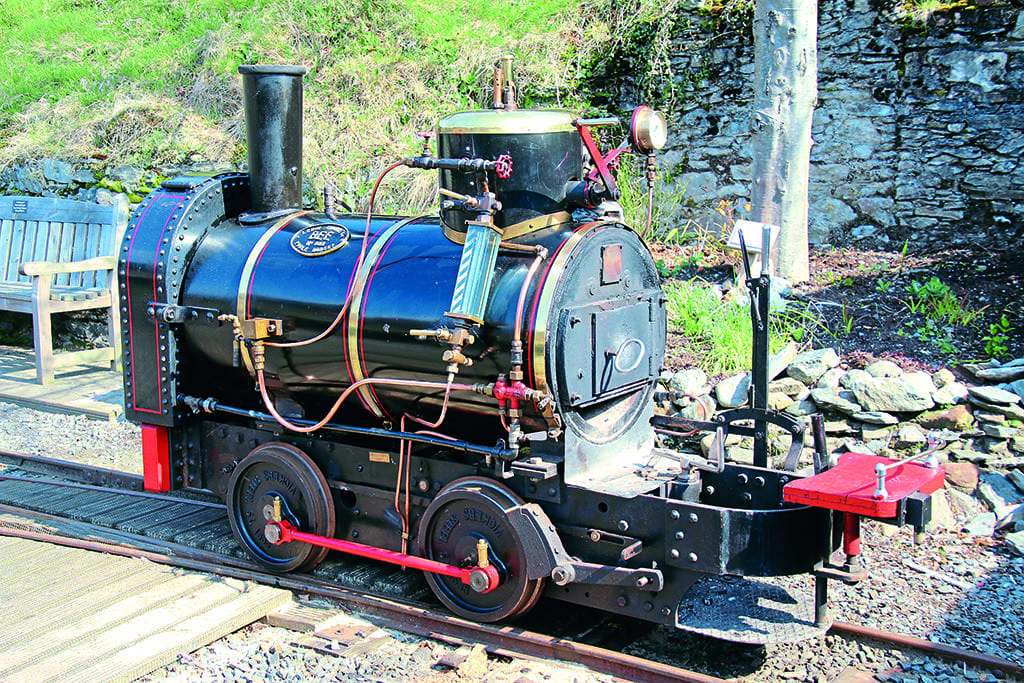 "The horse tram depot is currently being rebuilt – it had latterly become unstable. We're putting a modern building behind a replica of the old facade. That will be where we keep the trams – the stables will remain where they are for the foreseeable future.
"The MER sheds at Derby Castle require recladding at a cost of £1 million. The original steel frame needs some repairs, as does the original boiler house, which was the first power station in the first tram shed on the island in 1893. We want to preserve the building and the visage of it. We'll put new marine-grade cladding on to enable it to last more than 20 years, properly insulating it.
"We're having a massive track relaying programme too. The new rail can easily be felt when you're riding it on both the MER and SMR. We've overhauled the major structures on our railways. The bridge going into Ramsey cost £1.4 million and the bridge on the edge of the steam railway's Douglas station cost £800,000. The key thing is we're making progress.
"A lot of work has been undertaken on upgrading drainage, which will again help to future-proof our system. In the 10 years I've been here, we've had two one-in-50 year rains and a one-in-100 year rain. In the latter, we lost a bus on a bridge; and we lost a load of ballast – we had 6ft holes in the SMR trackbed where the water had gushed down. We were fortunate to get £1.7 million of additional emergency funding to put the flood damage right. It took us 18 months to repair all the flood damage – which puts it into perspective.
"We could not extend the seasons now as we need that time to do the engineering work. We do carry out summer track relaying on the MER and we do autumn track work on the SMR, so that people aren't up on the mountain in the depths of winter. When we refurbished the summit building, it was -16°C up there. We had a heater on a tram, where you could have a warm inside – where it was 'only' -8°C. That's why we don't run up there in winter.
"We've refurbished Snaefell building and Laxey station – and Ramsey station is in the pipeline to sort out. Port Erin has been restored as part the station regeneration project, which has turned out nice, including its period tea room."
Rising passenger numbers
According to Ian, passenger numbers, are generally on the up: "Last year, we had 518,000 on the four railways – 10 years ago that figure was 286,000. The SMR was 34,000, but last year that figure was 69,000. That's involved selling to tour operators and cruise ships – which is important business for us.
"It's part of a joint programme with Manx National Heritage – we recognised that to maintain our attractions, we needed an awful lot of people.
"The MER carried 500,000 people in the month of August alone. All the track and rolling stock is there, although some has not run for 40 years. We have plenty of scope to bring the stock back into action, which is what we're currently doing.
"We've restored MER tram No. 14, which hasn't run since the 1970s. On the steam railway, we're currently restoring coach F.15, which hasn't run for years and we're doing a 'pairs coach' too. The latter were originally four-wheeled coaches and two bodies were put onto one bogie frame. We're restoring F.62, or A1 B1 – the original first and second class coach. That will be running later this year.
"So far we've built up two trains of six coaches, plus the dining set. We want to get to three trains of six coaches for busy days. Of the six we need, we've got two under overhaul at the moment. As soon as they're ready, we'll do another two."
On the dining set note, Ian revealed 8000 meals were served last summer. "Importantly, it's mainly local people who use it – who also pay the taxes to keep the railway running," he said.
"We don't require diners to pre-order – the chef cooks fresh what you order on the train. We offer choice and we also cater for the different markets too – pie and mash is relatively cheap, whereas New Year's Eve is £90 a head for a seven-course black tie dinner."
Steam locomotive round-up
Ian revealed an exciting development – the plan to return to No. 16 Mannin to steam. The last new steam locomotive to be supplied to the railway and built in 1926, again by Beyer, Peacock & Co., it was by far the most powerful 2-4-0T on the line. Withdrawn in 1964, it entered Port Erin museum in 1975 with No. 15 Caledonia and No. 1 Sutherland. It has only ventured out of the rail-connected facility once – when the building was under renovation in 1998/1999.
"Another challenge is to get No. 16 running again for our 150th anniversary in 2023," said Ian. "At the 125th celebrations in 1998, No. 1 Sutherland was restored, but many parts were used off Fanella, including the boiler. No. 1 isn't currently a runner. As that's within people's memory, we want to do something different this time. Caledonia and Mannin are both big, powerful engines – and it would be helpful on busy days if they were steamable. Caledonia has been totally overhauled – which included repairing the boiler and straightening the chassis.
"I expect Mannin will come out of the museum next winter. Its place will be taken by No. 1, which is currently undergoing a cosmetic restoration."
Ian cautioned: "When we dismantle Mannin, we'll know whether the challenge is achievable."
Maitland, which hasn't run since 2007, is currently under overhaul – and is expected to return with a new boiler by the end of the year.
"When we examined the frames, they were in poor condition. Alan Keefe won the contract to restore the frames, so it will be like a new engine," continued Ian.
"Eventually you end up with everything like that – and you start looking at the parts on each engine to try to decide which one is the best.
"We have to recognise that we don't have the volume for tasks like boiler repairs in-house. Five new boilers are on order from the Severn Valley Railway, providing a pool of boilers for the future. They will be used for No. 4 Loch, No. 10 G. H.Wood, No. 11 Maitland, No. 12 Hutchinson and No. 13 Kissack. Properly looked after, we'll get 40 years' service out of them.
"With all these tasks, you tend to be dealing with enthusiast organisations and timescales aren't normally of an industrial way of doing it. However, the quality is good – the SVR has an excellent reputation. An order for five from us helps to maintain that boiler facility for the sector.
"We've also had a bogie overhaul programme – they're now fitted with roller bearings. Four per annum have been done by the Ffestiniog & Welsh Highland Railways for us – again, very good workmanship."
Ian highlighted another carriage-related development: "On the steam railway, all the coach moquettes were different – but they're now all the same. That's important for the 80% of our passengers who could have gone to the garden centre, but chose to ride on the train or tram. The seats are now comfortable, they're looked after and our carriages are clean and tidy inside and out.
"The moquette is a 1950s swirly pattern. It's not an original pattern as we couldn't work out what that was. A green version of the pattern can be found on a Blackpool tram – we chose to have it in red.
"We don't consider ourselves to be a preserved railway as we've never closed. It's a Government-owned tourist attraction and it's important that we keep the image of the Victorian era."
Thunderbird diesel
As yet unnamed diesel No. 21 arrived in December 2013, becoming the first locomotive on the IoMR to feature a cab at each end. Unfortunately, No. 21 has become a political hot potato – so what's the real story?
"When I came here, they wanted a 'proper' diesel," replied Ian. "After reviewing it, we found there was a sound business case for one. We wanted a nice shiny new one with a guarantee.
Unfortunately, we weren't voted enough money to do that – we had £400,000, but we wanted £700,000. In both political and professional terms, it may well not have been a good decision.
"We looked at some former Russian/Romanian-type locomotives, which could be overhauled – and Chemins de Fer de Provence and Chemins de Fer de la Corse had had them. I was concerned about spare parts availability, however.
"We then had an offer from the USA to effectively build new from the chassis upwards, with a new engine in it, a new alternator and a new control system. It was all proprietary stuff – so the engine is a Cummins Q series that you would find in a Class 185; it's got a Stamford (Lincs) alternator; the control system is built by a firm in Toronto, which is in use on New Orleans trams; and the controller for that is the same as the lifting bridge here in Douglas, so we have staff here who can maintain it.
"Unfortunately, we suffered a loose wheel. We removed the 40-year old GE bogies. Yes, we knew they were second-hand; but the loose wheel forced us to dismantle them. In the end, we've virtually built them new. They're still equipped with GE747 motors, which are the equivalent to motors used on Southern Region EMUs, so are very durable – and spares are easily obtainable. Everything else in the trucks has now been built new at Statfold Engineering Ltd.
"Tested on April 24, the locomotive now awaits further commissioning. Our head office staff who would do that have been focusing on getting the SMR up and running. I expect we'll start running it in late April.
"That will be our thunderbird. We needed it to be able to lift 120 tons off our 1-in-69 bank – hence the requirement to have all axles driven. Its modern controller means it will creep up there, whereas if we'd bought a Russian TU-type or Romanian-type LS45H, with manual control, the locomotive's ability would have been too dependent on driving skill."
No. 21 would appear to be another example of something on the island's transport system which has become horribly political, with all sorts of 'dirt' spread about it.
"Yes, but as a civil servant, you don't go around making public statements that your minister does not wish to make – and you learn to let it blow over," said Ian. "Very little of it has been reported realistically and truthfully." 
Snaefell
"Three years ago, we decided we would fit track brakes as a way of having an extra bit of help on the tram if there were problems – which are now fitted. The SMR now has better braking capability than it's ever had," explained Ian.
"Their fitment means cars can be stopped in the required distance. It must be remembered that we're running on adhesion on a 1-in-12 hill in an 1895 tram with 1950 equipment. We can keep the charm of the bodywork, but we've got to sort out the equipment."
A ride up on the SMR is a truly unforgettable experience. Ian agreed: "Depending on the car, the normal speed is a steady 12mph. We'll review that as track improvements continue.
"We're currently relaying the Down line from Bungalow to the power station. We've added an emergency cross-over at the Lurgy. The Up line has been done a third of the way up and we'll do the next third next winter."
Horse tram
Set for closure by Douglas Corporation in 2017 (see panel), the horse tram is now operated by Isle of Man Transport.
"Tynwald voted for us to initially run it for three years – but they've now voted for us to operate it long-term. The £5 million investment in renewing the track on the Promenade is part of that. By the height of the season, we expect to be running halfway to Broadway. The full-length will be complete by summer 2021."
The new rail being used forms part of the 700 lengths purchased from Liverpool, which had been retained since the previous plans to reintroduce trams to the city were axed. Other lengths of the same batch of new rail have been laid on the MER.
"Clearly, the horse tram was run down," continued Ian. "The fleet which came to us comprised three open toastracks, three sunshades, three winter saloons and four historically significant trams. They were the double-decker; the oldest car – Starbuck-built No. 12; the Royal tram No. 44; and No. 32, a bulkhead tram that was never extended – most were modified during their lives. Of the nine operating trams for everyday use, we've now overhauled six of them."
Future
"I gave up being the director at Christmas," explained Ian. "I've exercised my right as a civil servant to reduce my hours to three days a week – I'm responsible for transport projects of a capital nature. I sit in the background to assist Ian Bates, my successor, as he wishes."
Ian Bates joined the organisation as head of operations from Go-Ahead Group 2½ years ago. He was on holiday during Heritage Railway's visit.
"We share a lot of resources – for example, our trimmer works on the railways and the buses. When I arrived here, they were run as separate outfits," continued Ian.
"My successor clearly has a lot of experience of running buses. We've grown bus passenger numbers by 12% over the past 12 months. We're providing a dependable, modern bus network."
For would-be visitors, Ian said: "You don't need to bring a car over – there's excellent public transport. For example, our airport service maintains its frequency until 10pm, when the airport shuts. Evening services are a key part of social inclusion here.
"With our Go Explore ticketing range, which is aimed at tourists, we broke the £1 million sales barrier in 2018 for the first time. Valid across our transport network, it includes Groudle Glen and Great Laxey Mines. Another version called Go Heritage also includes Manx National Heritage attractions." 
"With our Go Explore ticketing range, which is aimed at tourists, we broke the £1 million sales barrier in 2018 for the first time. Valid across our transport network, it includes Groudle Glen and Great Laxey Mines. Another version called Go Heritage also includes Manx National Heritage attractions." 
Railway Reads
From the history of steam through to 21st century rail transport news, we have titles that cater for all rail enthusiasts. Covering diesels, modelling, steam and modern railways, check out our range of magazines and fantastic
subscription offers.
---
Get The Railway Hub Weekly Round-up
Enter your e-mail address below and you will receive weekly rail news straight into your inbox...




You can unsubscribe at any time.
---
---

About the Author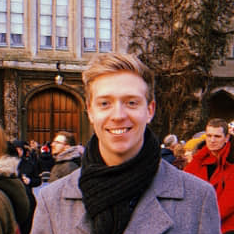 Latest posts by Sam Hewitt
(see all)