It came as a great surprise to many when The Railway Magazine broke the news last August that unrestored GWR 'Castle' No. 7027 Thornbury Castle had been sold to a 32-year-old enthusiast from Weston-super-Mare.
Twelve months on and Jonathan Jones-Pratt is about to embark on the loco's restoration, so Gary Boyd-Hope went to find out what the project will entail, along with Jonathan's plans for his other Collett 4-6-0 – No. 4936 Kinlet Hall.
THE view from Jonathan Jones-Pratt's office window has to be one of the most unusual I've ever seen. The window sits a couple of storeys up within the Crosville bus depot in Weston-super-Mare, and from this elevated vantage point you get a grandstand view across the interior of what used to be the base of Westland helicopters.
Over in the distance you can see a selection of Jonathan's vintage buses, and panning round are more modern members of the Crosville/Southern National fleet that are the bread and butter of the business.
However, amid this sea of green bus roofs stands, quite incongruously, the unmistakable shape of a Great Western Railway copper-capped chimney. Look closer and you see that the chimney is indeed attached to a smokebox, and that smokebox belongs to 'Castle' class No. 7027 Thornbury Castle.
Not an everyday sight in a bus garage, that's for certain.
It was precisely 12 months ago The RM revealed the news that Pete Waterman had sold the former Barry Scrapyard wreck for an undisclosed sum to Jonathan, who at the time had still to turn 33 years of age.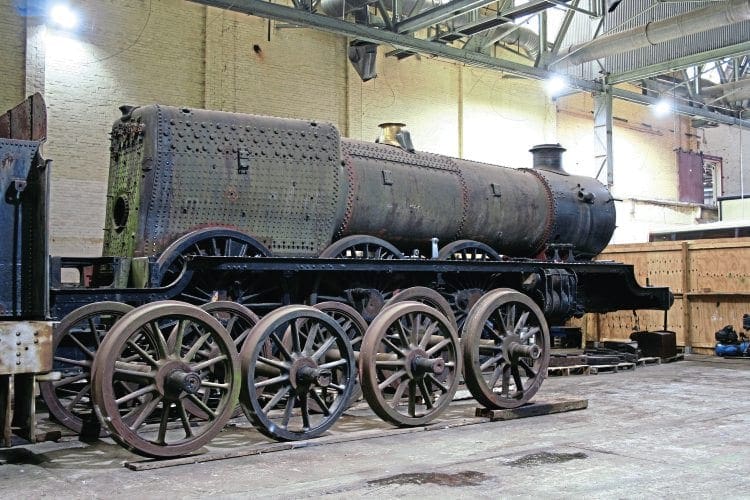 The unrestored 'Castle' had spent all of its post-preservation life in store at Tyseley, Crewe and latterly Rowsley (Peak Rail), leaving enthusiasts wondering whether the 1949-built 4-6-0 would ever turn a wheel in anger again.
Suggestions were even put forward on various online mediums that No. 7027's bottom end could form the basis of a new-build 'Star', but these were pure fantasy, and in the meantime the partially dismantled 'Castle' just sat and bided its time.
One thing that can be said for certain is Jonathan Jones-Pratt did not walk blindly into taking on Thornbury Castle. For one thing he is a meticulous businessman, operating a fleet of 110 modern and vintage buses under the revived Crosville and Southern National banners, both of which are subsidiaries to his company JJP Holdings (SW) Ltd.
Galloping with 'Gertie'
He is also already a locomotive owner, having acquired 'Hall' No. 4936 Kinlet Hall outright in 2016 as the culmination of a four-year love affair with the Collett 4-6-0. During that period Jonathan gradually bought out the shareholders as a way of taking control of the asset and "taking the loco's legacy forward" as he puts it.
"Both my dad and I have always had a very strong affection for the 'Halls' and 'Castles', and I'd long had an aspiration to own a 'Castle'.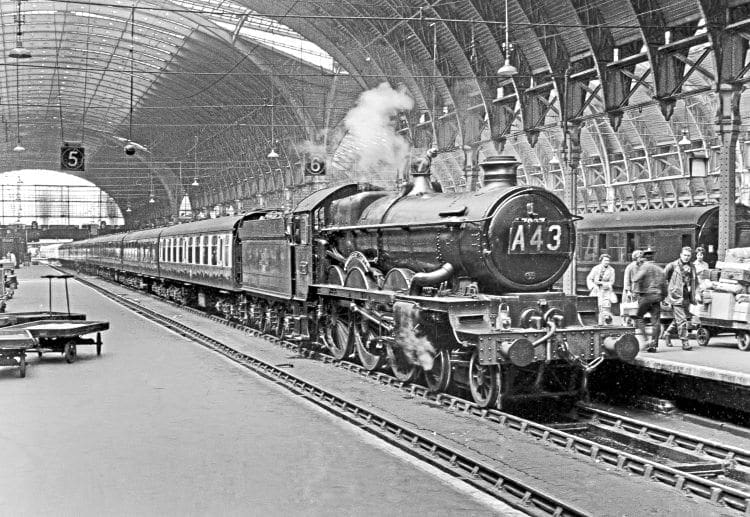 "Consequently, when I got involved with 'Gertie' (the long-standing pet name for Kinlet Hall) about four years ago it didn't take long before I'd fallen in love with it as many others had done so before."
He continued: "The loco just seemed to garner affection, but it was evident that the owning group was getting older and I was keen to safeguard its future. I wanted to make sure there would continue to be great moments to share with the support group, just as I had enjoyed my time with the 'Hall'.
"However, owning a steam loco is a lifestyle choice," Jonathan explains, "and we've approached 'Gertie' with a business view and will manage 'Thornbury' in the same way."
True to this ethos a dedicated company – Kinlet Hall and Thornbury Castle Ltd – has been set up to manage and maintain the two locos, and Mike Solloway appointed as locomotive manager. Mike is no stranger to GWR locomotives, being vice chairman of Dinmore Manor Locomotive Ltd, with responsibility for engineering matters on both No. 7820 Dinmore Manor and '2884' 2-8-0 No. 3850.
Bitter disappointment
At the time of Jonathan's acquisition No. 4936 was a semi-regular resident at the West Somerset Railway (WSR), where he himself is a volunteer fireman. However, a major element of Jonathan's vision for No. 4936 involved making the most of its main line certification, but this was not to materialise as hoped.
In September 2015 the 'Hall' missed out on two 'Cathedrals Express' turns after Network Rail declared it out of gauge at Westbury, and a month later it was pulled from the Keighley & Worth Valley Railway gala again because of gauging issues in that part of Yorkshire.
It was a bitter disappointment, but Jonathan remains undaunted and still sees the main line as a big part of the 'Hall's' future.
"It's not the loco that's the problem, it's the network," he says, quite emphatically. "We are working with Vintage Trains and Tyseley on the gauging issue, and fully intend that both 'Kinlet' and Rood Ashton Hall will have a place on the network in future."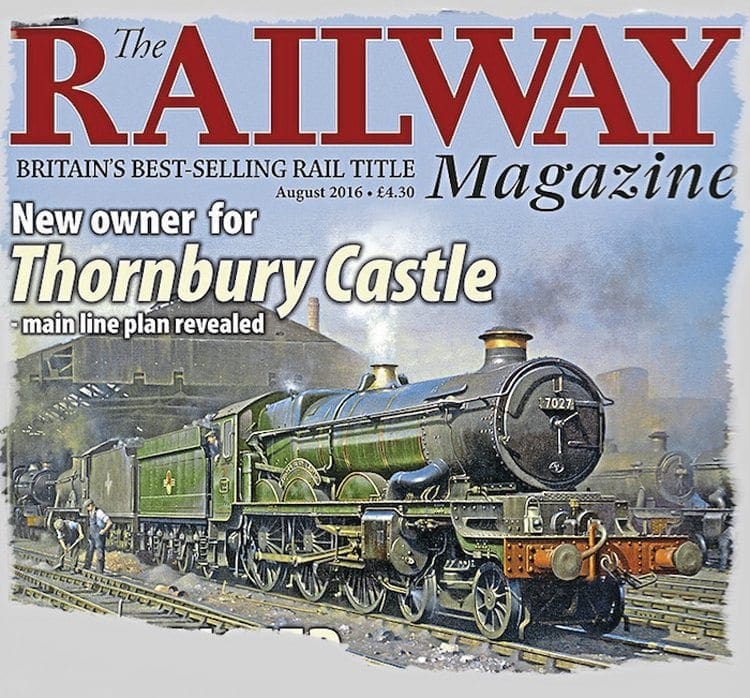 Kinlet Hall was withdrawn in October last year and at the time of writing is midway through a heavy general overhaul at Tyseley Locomotive Works (TLW).
Work on dismantling the loco got underway in November, while its 4,000-gallon Collett tender received attention in Weston-super-Mare. This will later move to the Williton works of the WSR for finishing off, before rejoining the rest of the loco. Jonathan describes the overhaul as being a "nut and bolt job" but also a bigger challenge than originally anticipated.
This is largely down to the loco's Standard No. 1 boiler that requires significant renewal of parts of the firebox. The bottom three-quarters of the doorplate, one-third of the throatplate, and sections of the wrapper sides are all being replaced, along with substantial re-staying and re-tubing as standard.
Additionally, the wheelsets are to be dropped and the horns and liners overhauled, the motion and brake gear overhauled, with the bogie also being rebuilt. The project is being overseen by TLW's works manager Alistair Meanley, whose experience and knowledge of 'Halls' is almost second to none.
"The experience Alistair has gained in restoring and operating Rood Ashton Hall makes him the perfect man to oversee 'Kinlet's' overhaul," says Jonathan. "He shares my passion for these engines, and I'm learning a lot from both him and his dad, Bob.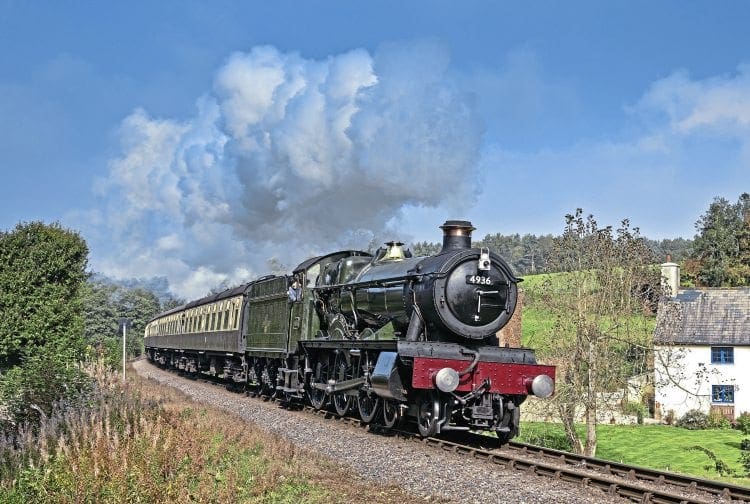 "And with Mike and the support group holding working parties on the loco every Wednesday and one Saturday each month, our aim is to have the loco back in traffic by March 2018. However, we're not cutting any corners as we want to get a full 20 years out of the loco before it needs another major overhaul like this."
To this end Jonathan has already affirmed his commitment that Kinlet Hall will work out the remainder of its five-year hire at the WSR to 2020, but also beyond that with a view to the loco becoming a longer-term resident for much of its next 10-year boiler ticket, main line commitments allowing.
King of his 'Castle'
In acquiring Kinlet Hall Jonathan had fulfilled a long-held ambition. However, while by no means dissatisfied with his purchase, there was still that enduring love of 'Castles' and, more importantly, the knowledge that there was still one of the class out there that deserved a second chance at glory.
A second chance that Jonathan felt he could provide.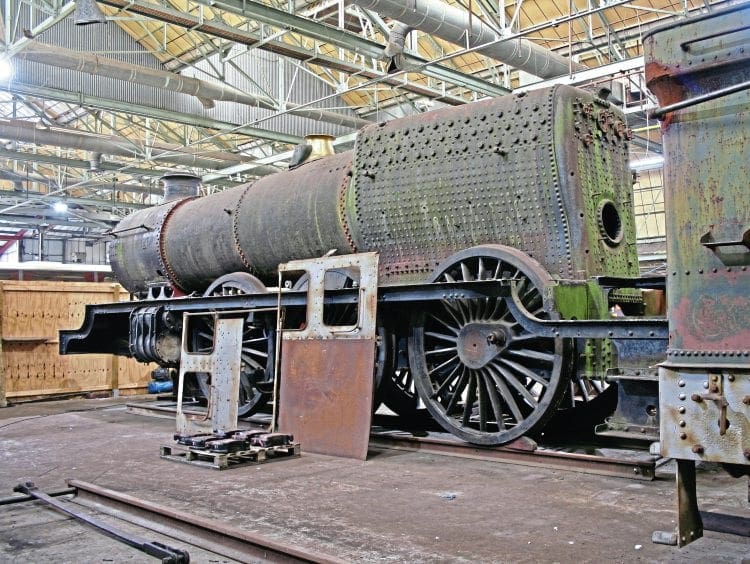 Thornbury Castle officially entered service with British Railways on September 2, 1949, but immediately went into store at Swindon, and it was not until November that year it was allocated to its first shed – Plymouth Laira.
A very brief period at Swindon followed two years later before No. 7027 transferred to Old Oak Common, which would be its home shed for the best part of the next decade.
In 1960 the loco moved to Worcester shed, where it was generally regarded as one of its best engines, and in 1963 transferred again to Reading from where it was withdrawn in December that year. Its career had lasted a little over 14 years.
The next decade would be spent in Woodham Brothers' yard in Barry, but in August 1972 it left for Tyseley, having been bought by the Birmingham Railway Museum, with a view to returning it to steam – not, as popularly believed, as a source of spares.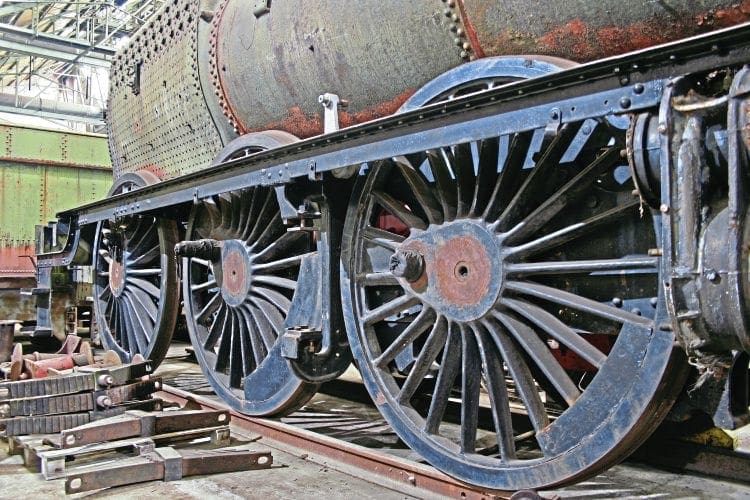 Its place in the Tyseley overhaul queue was leapfrogged by classmate No. 5080 Defiant, which arrived from Barry two years later, and having agreed No. 5043 Earl of Mount Edgcumbe would be the third Tyseley 'Castle' to get 'the works', No. 7027 was sold to Pete Waterman's Waterman Railway Heritage Trust in 1994.
The 'Castle' subsequently found a new home at the old LNWR Heritage site in Crewe, which was then also owned by the music mogul. He later sold the business to Jeremy Hosking, who re-established the works in the former diesel depot, and much of the Waterman stock was
re-homed at Peak Rail, including No. 7027.
To the wider enthusiast community it appeared that 'Thornbury' was a loco destined to remain unrestored, but what few realised at the time of the move to Rowsley was negotiations were already underway for Jonathan to acquire the 'Castle'.
"I blame Bob Meanley," jokes Jonathan. "He knew the loco well and convinced me that it wasn't a 'no hoper'.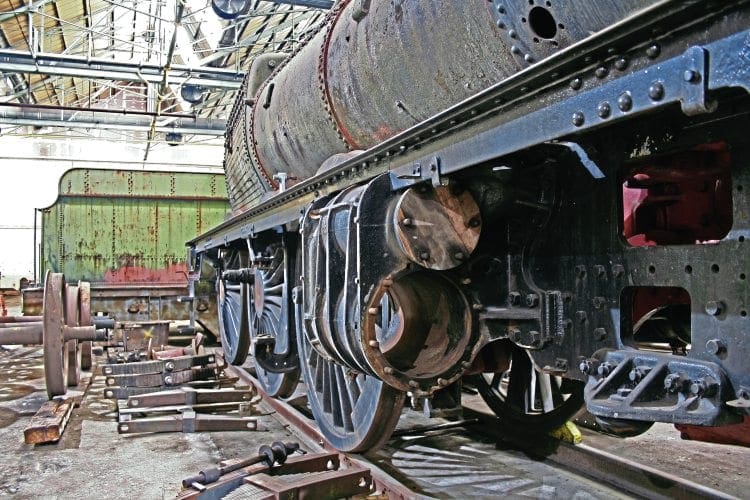 "He also knew Pete would only let the loco go to the right home, a home with the means and desire to return it to working order as Thornbury Castle and not as part of a Great Western 'Star' re-creation.
"I'd always liked 'Thornbury' anyway as the actual Thornbury Castle is fairly local to Weston, just a few miles further along the Severn Estuary, beyond Bristol. So we went and met Pete and had a look at the engine, and we started looking at the possibility of buying it. I think negotiations went on for between 12 and 18 months before we finally agreed the sale.
"I'm fortunate that my family is very supportive of my hobby, and it will all go to my daughter one day anyway. So I thinned down the vintage collection (but not his stunning Clayton & Shuttleworth road locomotive Sonsie Quine) to help pay for it, and we took ownership of the 'Castle' in July last year."
Thornbury Castle – four previous owners, needs attention
Buying 80 tons of Swindon's best was one thing, but finding it all was another. During its time at Crewe, Thornbury Castle had been stripped down to just its boiler in the frames, and resting only on its three driving axles.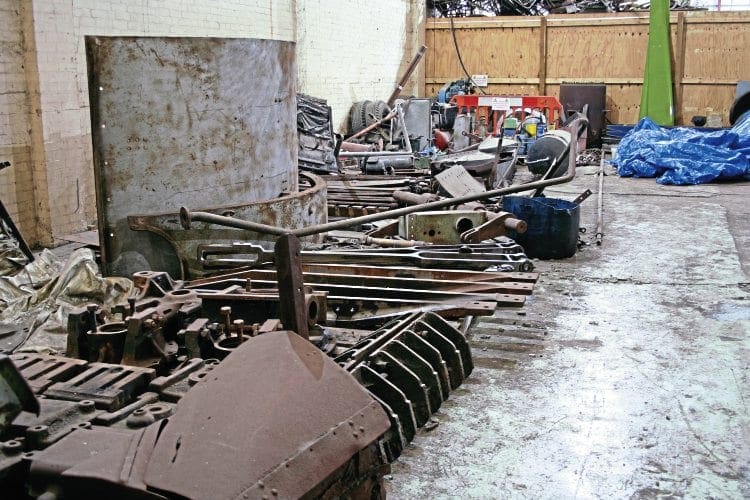 The main 'chunk' of the loco and its Collett tender, together with a Hawksworth 4,000-gallon flat-sided tender tank, had been moved to Peak Rail from Crewe, but many of the component parts were still on site at the Crewe Heritage Centre.
It would take several trips to both Rowsley and Crewe, and a great deal of head-scratching, before all known parts had been gathered together and transported to Weston-super-Mare.
So what did he get for his money?
"Altogether we've got around 70 per cent of the loco, with the exception of the coupling and inside connecting rods," says Jonathan. "Some parts may have been borrowed for the Tyseley 'Castles' prior to Pete buying it, but nothing insurmountable or that cannot be replaced.
"The frames are good, the four cylinders appear to be in good order, and we have the two types of tender that are authentic for the engine as it predominantly ran with Hawksworth tenders until 1954, after which it had a number of Collett versions. On the whole we've got the makings of a good engine."
Records show No. 7027 had its last light intermediate overhaul in early 1962 when it had covered only 633,938 miles, and a heavy overhaul only two years earlier. Consequently, its tyres are like new and its boiler, which it received in 1960, is also in very good order, having received new stays during its last overhaul.
"The next major step, which we hope will be imminent, will be to lift the boiler in order to complete a scoping study and see exactly what we're dealing with," added Jonathan.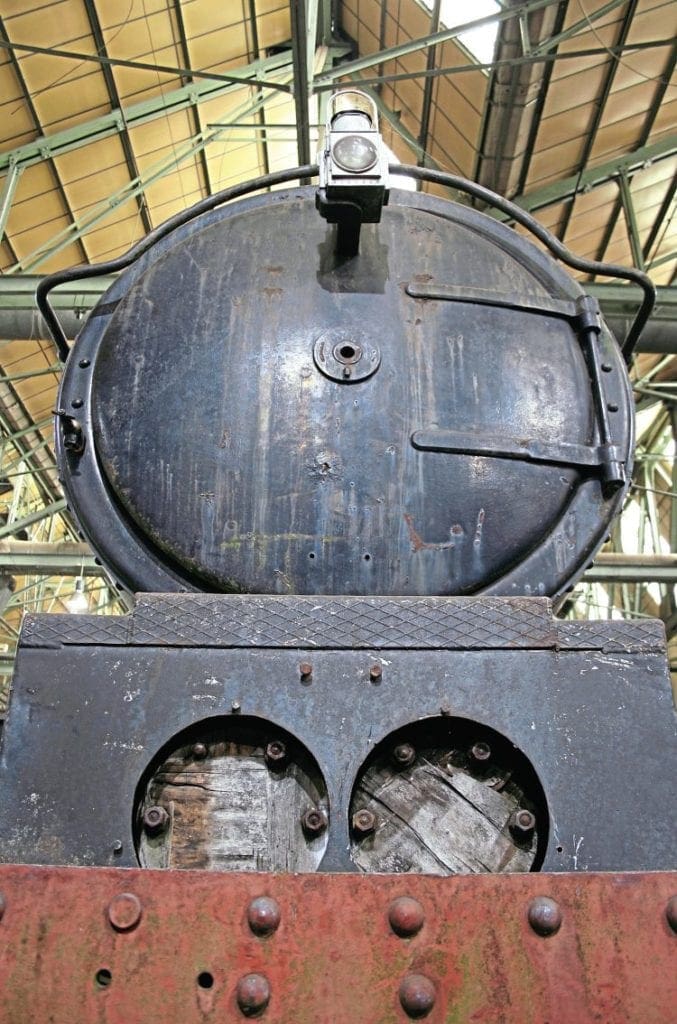 "We'll do that here in Weston before the loco goes to Tyseley for the full works treatment, but it will only take four to six months max to have the boiler ready, it's that good.
"At the end of the day I bought something with a lot of emotional attachment, both for me and others who have been associated with the loco, so we're going to do the job right. I'm proud to be associated with Tyseley, and I know they'll do the job to the high standards required."
There will be components to replace or renew, and some that need making afresh, such as the boiler cladding sheets, but work is already underway on the reconstruction of the loco's bogie, the wheelsets and frames being
shot-blasted earlier this year.
Jonathan had hoped the rest of the loco could have gone to Tyseley before now, but the extent of the work required on Kinlet Hall has had a knock-on effect to No. 7027, and the 'Castle' will not move to Birmingham until the 'Hall' has returned south.
Main line future?
Just as with the 'Hall', Jonathan intends for Thornbury Castle to be restored to full MT276 standards for main line operation. With No. 4936 expected back in steam during late 2018, the hope is No. 7029 will follow in five or six years' time.
"We're looking to have a five-year overlap period with the 'Castle' and the 'Hall', giving us the opportunity to run the two together for five years before one or the other goes out for overhaul," Jonathan explains.
"We want a main line future for both engines, but while 'Gertie' will be more of an occasional performer we want 'Thornbury' to be a longer-term prospect, with a 'home' base railway such as the West Somerset. I'm proud of our links with Tyseley and ideally I'd like to see No. 7027 become an honorary member of the Vintage Trains fleet, giving them an unprecedented four 'Castles' to draw upon."
As with Tyseley's No. 7029 Clun Castle, 'Thornbury' was a child of British Railways, albeit to Charles Collett's proven GWR design. So does that mean that Jonathan has decided upon a livery already?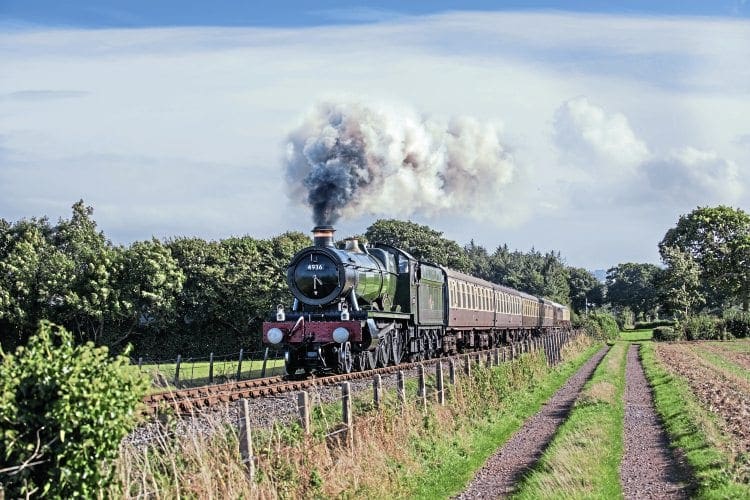 "Yes, both 7027 and 4936 will have matching liveries: BR green with later style crest. They're part of the same family now, and although they'll largely work independently, I want them to look the business when they're together. It's the livery that 'Kinlet' already carries, and always looks really smart in my opinion."
Other plans for the future include forming a supporters' group for those interested in getting involved with the two 4-6-0s, but Jonathan's main priority is getting Kinlet Hall finished and back in revenue-earning service.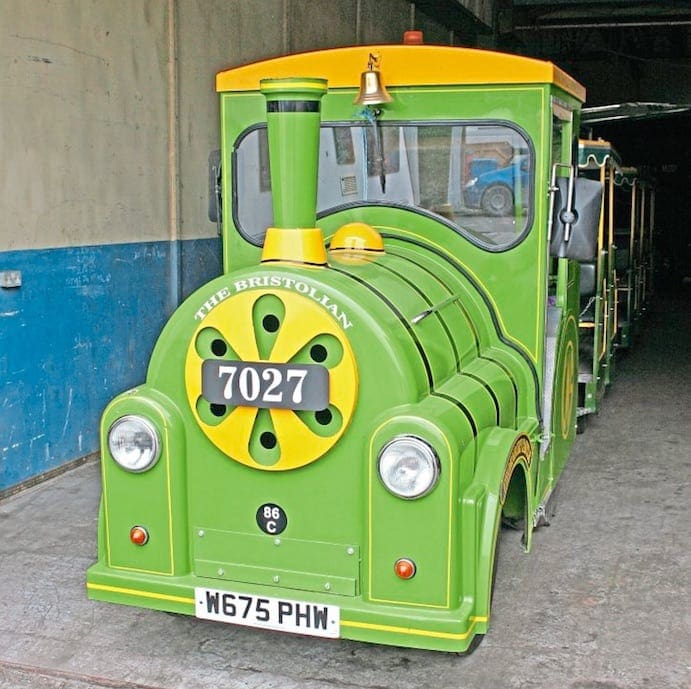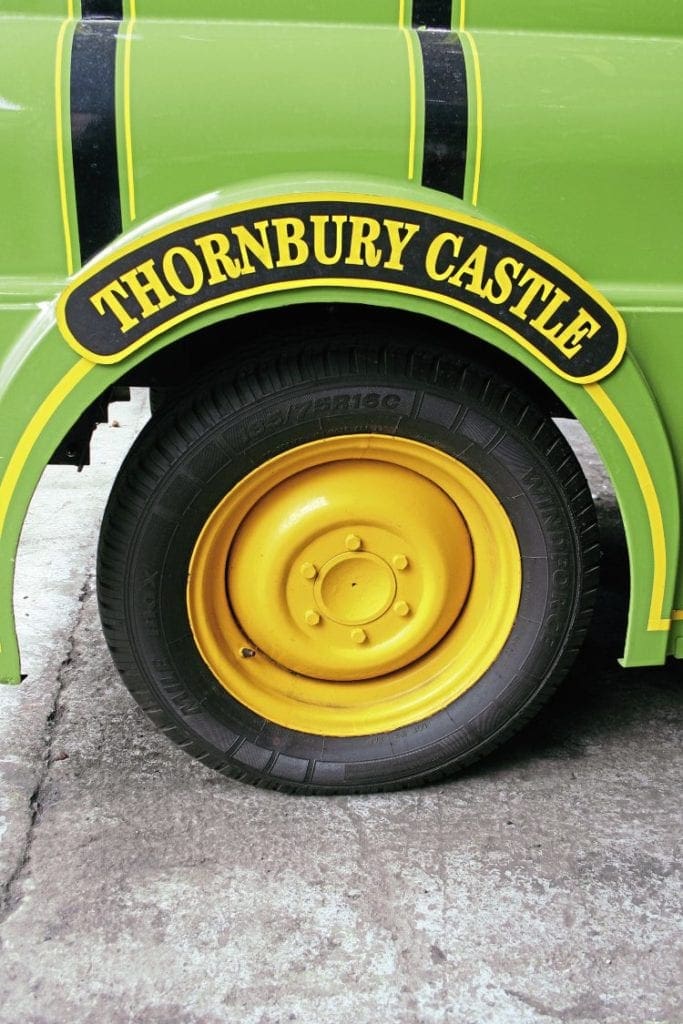 "That's when the fun really begins," he says. "With 'Gertie' running and being taken care of we can get 'Thornbury' to Tyseley and really get stuck in to its restoration.
"It's going to be an exciting journey, but well worth the wait in the end." ■
Jonathan Jones-Pratt: On the buses (and railways)
PRIOR to his acquisition of Kinlet Hall, few in the railway preservation movement outside the West Somerset Railway knew the name of Jonathan Jones-Pratt. However, his purchase of Thornbury Castle has propelled him into the enthusiasts' spotlight, but just who is he?
A life-time resident of Weston-super-Mare, Jonathan grew up with railways in his blood. His father was, and remains, a huge admirer of the Great Western, and has a full-size signalbox in his back garden together with a 5in-gauge miniature railway.
Young Jonathan cut his teeth on the now-defunct Weston Miniature Railway, but it was his father's ex-Crosville vintage buses that would set him on his chosen career road.
After leaving college Jonathan went into the bus industry on the management side, while maintaining a growing fleet of vintage buses as a side-line under the revived Crosville Motor Company banner.
He had already completed the extensive restoration of ex-Crosville Bristol L5G single-deck bus, registration KFM767 (fleet number KG118), and acquired the dormant Crosville name, which dated back to 1906, in 2005.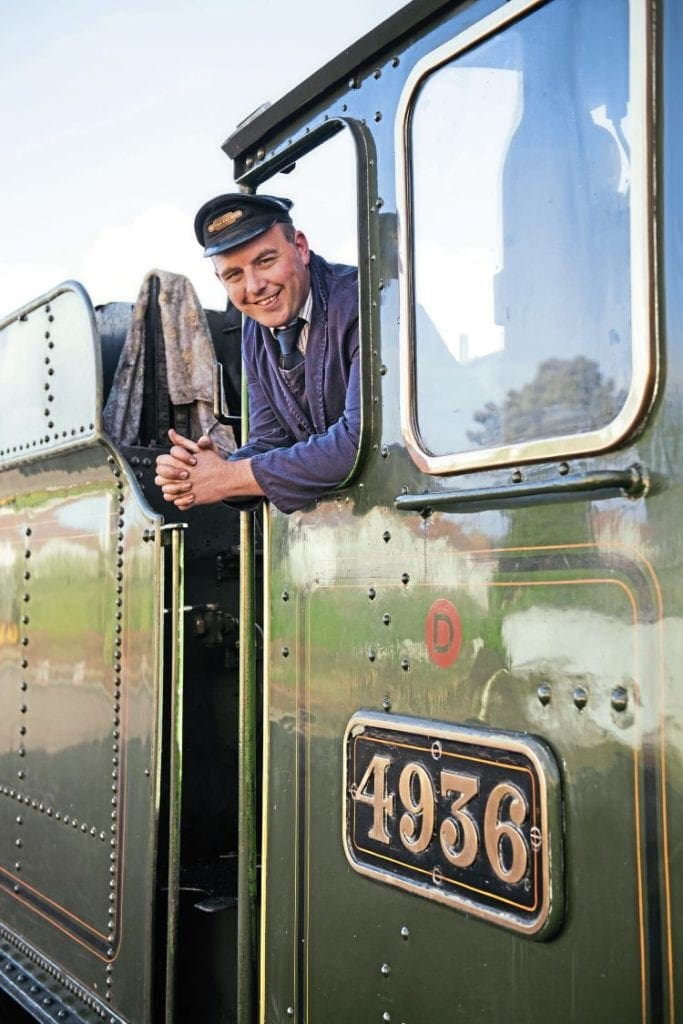 Jonathan gained valuable experience working for others and then decided to go it alone, launching the Crosville brand as a commercial endeavour.
With a fleet of 35 modern buses now working alongside the 14 vintage vehicles, Crosville operates timetabled services over key routes radiating from Weston-super-Mare, together with school bus services, open-top sightseeing tours, vintage bus charters and hire, and even a Sentinel steam bus.
Crosville also runs two 'land trains' that are a familiar sight along Weston's sea front. Closer inspection of the two 'locomotives' reveal them to be named Kinlet Hall and Thornbury Castle, with appropriate numbers to boot.
In 2015 Jonathan's JJP Holdings (SW) Ltd expanded still further by reviving another lost bus name – Southern National. This primarily serves the nuclear power station at Hinkley Point, with the company having secured a 10-year exclusive deal with EDF Energy to service the site; this is part of a 50% venture with First Group Plc.
And all this achieved by the time he was 30!
Access to The Railway Magazine digital archive online, on your computer, tablet, and smartphone. The archive is now complete – with 122 years of back issues available, that's 140,000 pages of your favourite rail news magazine.
The archive is available to subscribers of The Railway Magazine, and can be purchased as an add-on for just £24 per year.
Existing subscribers should click the Add Archive button above, or call 01507 529529 – you will need your subscription details to hand. Follow @railwayarchive on Twitter.
Railway Reads
From the history of steam through to 21st century rail transport news, we have titles that cater for all rail enthusiasts. Covering diesels, modelling, steam and modern railways, check out our range of magazines and fantastic
subscription offers.
---
Get The Railway Hub Weekly Round-up
Enter your e-mail address below and you will receive weekly rail news straight into your inbox...




You can unsubscribe at any time.
---
---

About the Author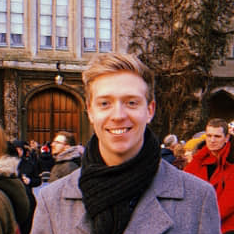 Latest posts by Sam Hewitt
(see all)