Mark Smithers considers several important examples of narrow gauge and industrial steam locomotives which are not currently at the forefront of public attention.
One of the more sobering aspects of the current domestic heritage railway scene is a large number of historic steam locomotives that can for one or more reasons be regarded as 'forgotten' by many visitors to preserved railways and railway museums.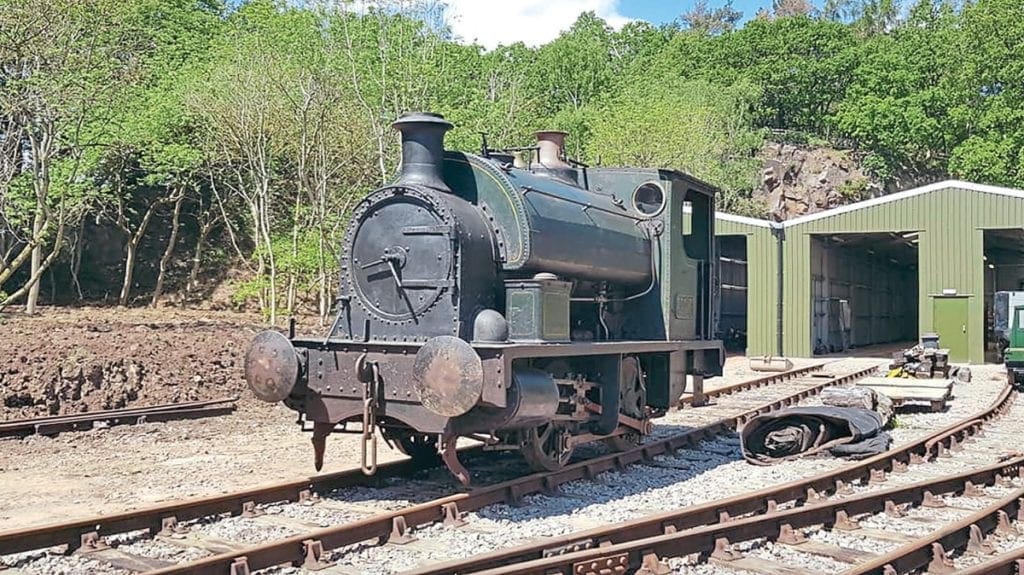 The reasons these locomotives may be regarded as such can vary from being locked away from public view, to having been overlooked for restoration to working order, and in the most extreme of circumstances, being in serious danger of being lost altogether through neglect.
Before attempting to detail the more significant examples, it must be emphasised in a world of finite resources it is not always possible to achieve the optimum restoration outcome, and this fact often accounts for the issues discussed in this feature.
Out of sight
From the narrow-gauge point of view, examples not on current public view can be found in the museum collection of the Vale of Rheidol Railway (VoR).
Apart from 'Quarry Hunslet' 0-4-0ST Margaret – which regularly finds employment on 'Driver for a Fiver' duties' – and 'roving ambassador' Kerr, Stuart 0-4-0ST (W/No. 3114), the other members of the collection are stored on a site in Ceredigion and in rural Surrey.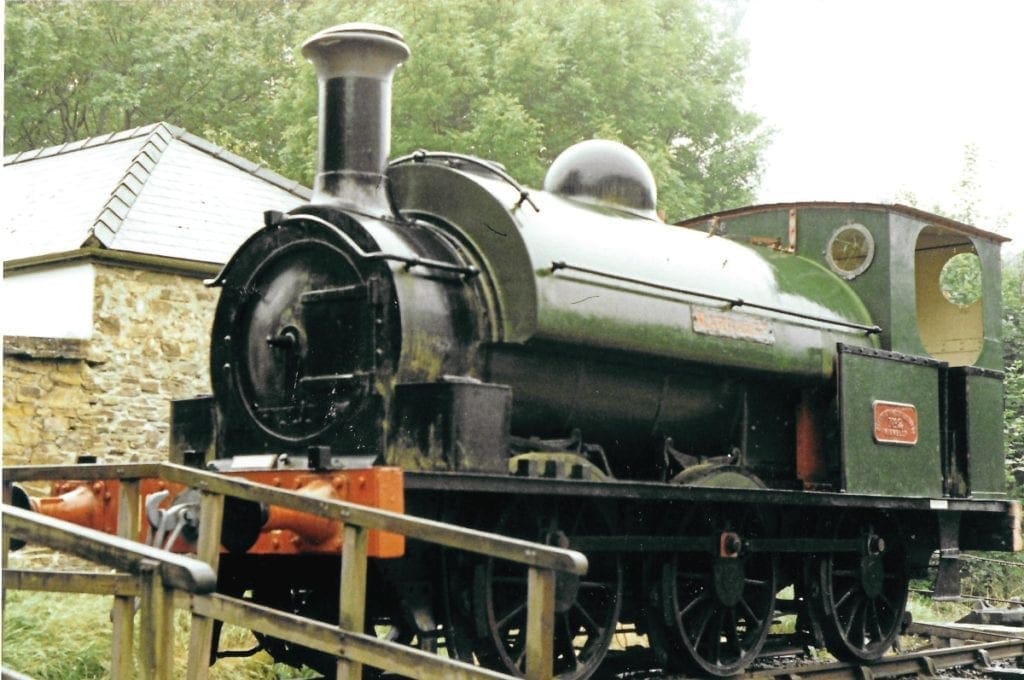 As can be seen from the accompanying table, the VoR museum collection includes such British-built classics as 1877 vintage de Winton 0-4-0VBT Kathleen; two Falcon-built 'Lawley' 'NG6' class 4-4-0 tender locomotives; a Bagnall 0-4-4T that once saw service in Hong Kong; and two ex-Gwalior Railway Bagnall 'Pacifics'.
As to the prospect of seeing any of these items on public display, the recent announcement of the £2.2million enhancement of the VoR's Aberystwyth terminus under Wales to the World initiative is the key to placing them on public display. 
Phase four of this scheme (to be completed by 2020) provides for a new 5,000sq ft display space to be created in the old standard-gauge locomotive shed, although some of this would be required for the 'resting' members of the railway's current operational locomotive and rolling stock fleet.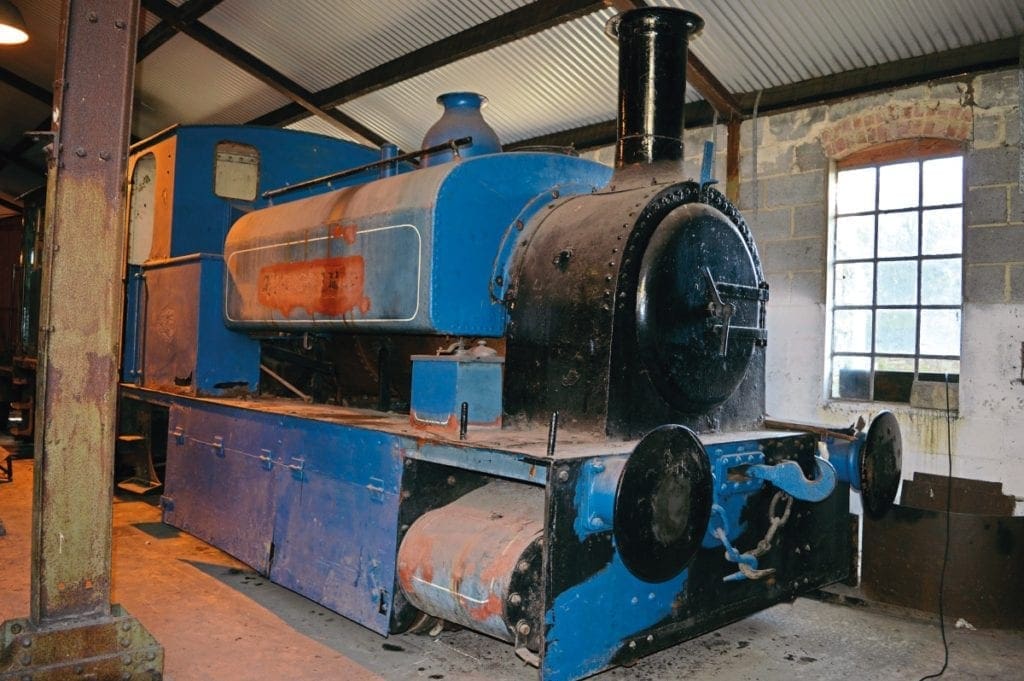 The provision of a new 'main museum' incorporating a comprehensive display of the VoR collection may still be several years away, with the ongoing developments freeing up of space to allow for this to take effect.
Before leaving the subject of this collection, it should be noted the Surrey site also houses several additional locomotives privately owned by VoR chairman Peter Rampton.
These include the unique surviving Avonside 'Heisler' (V-cylinder) 0-4-4-0T Renishaw No. 5 (2057/1931), imported from South Africa.
The Vale of Rheidol Railway has also offered temporary storage of the Narrow Gauge Railway Museum's former Cilgwyn and Penrhyn Quarry Manning, Wardle 0-4-0ST Jubilee 1897. Following its withdrawal from service in the 1950s and a few years of languishing on the scrap line at Coed-y-Parc workshops, it was acquired for preservation by the Narrow Gauge Railway Museum at Tywyn.
Controversial
In 2016, the locomotive was placed on loan to PQR Engineering Ltd for restoration to working order in the old Coed-y-Parc workshops, but in July the following year, this concern left its Felin Fawr base along with the rolling stock that had been hitherto based at the site.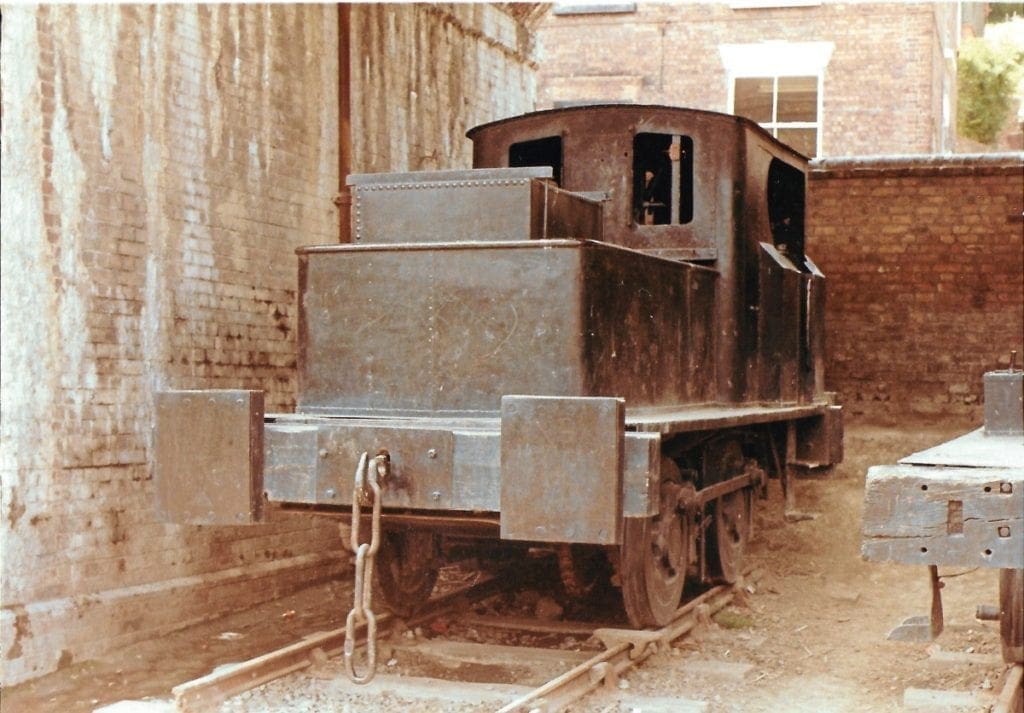 The original intention prior to leaving the site was that Jubilee 1897 would be restored as if it had finished working in the quarry yesterday. This in many ways is the most controversial part of the restoration objective.
Although there is understandably much nostalgia among narrow-gauge enthusiasts for the latter days of the Penrhyn Quarry system – given the media coverage of this period – Jubilee 1897 has been considerably altered during its working career.
The current smokebox design clearly suggests a rebuild at some stage by Hunslet Engine Co, while the axle-driven feed pump – a classic feature on many Manning, Wardle products as-built – has been replaced by a second injector. 
Although such a proposition may not be welcome among Penrhyn devotees, there is a natural feeling the locomotive should be restored, as closely as possible, to its original condition. This is particularly true for two reasons.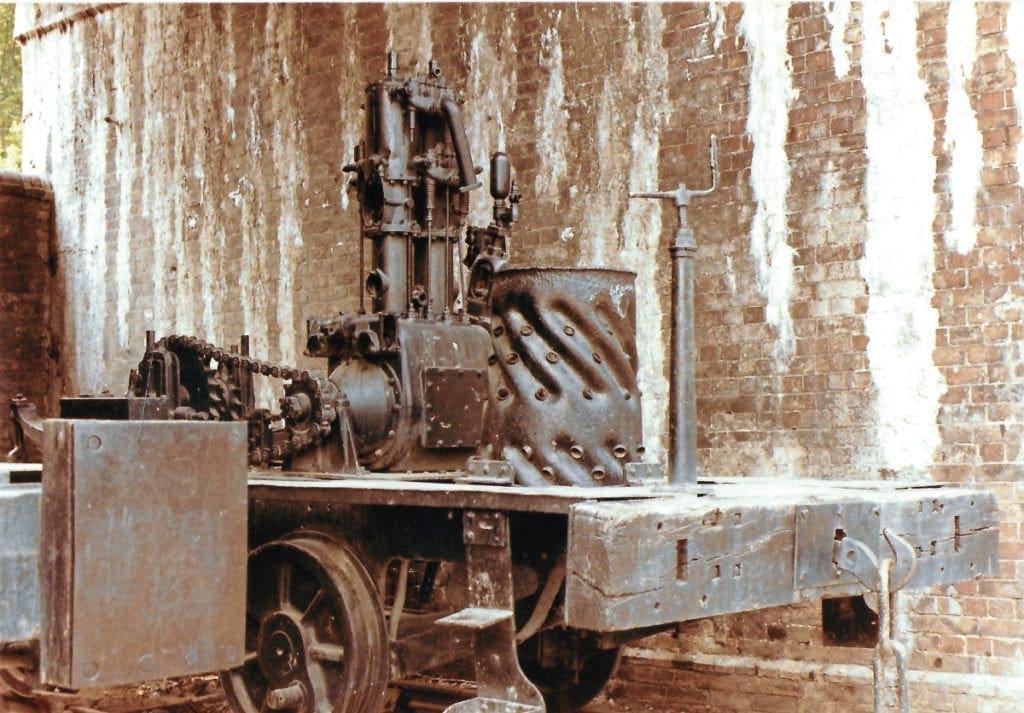 Firstly, the general arrangement drawings of both 1382 and a similar 2ft 2in-gauge locomotive for Bengal Coal Co, India (1540 of 1901) survive. Secondly, Jubilee 1897 is the maker's closest surviving relative that we have anywhere to the historic 18in-gauge Manning, Wardles used at Chatham.
Modifications
On the standard gauge front, a particularly rare and valuable locomotive currently unrestored and normally out of public view is ex-Mountain Ash Colliery Fox, Walker 0-6-0ST (242/1874). Currently, in the care of the Bristol Harbour Railway, this locomotive has one important distinction not often referred to by commentators.
If an allowance is made for the sundry detail modifications made during its industrial career, then only its flat-sided saddle tank (a detail found on a relatively few Fox, Walker locomotives) would distinguish it significantly from the basic design of the first two locomotives built for the Whitland and Cardigan Railway in their original condition. These latter specimens were, however, fitted with larger boilers and new saddle tanks by the GWR prior to sale out of service.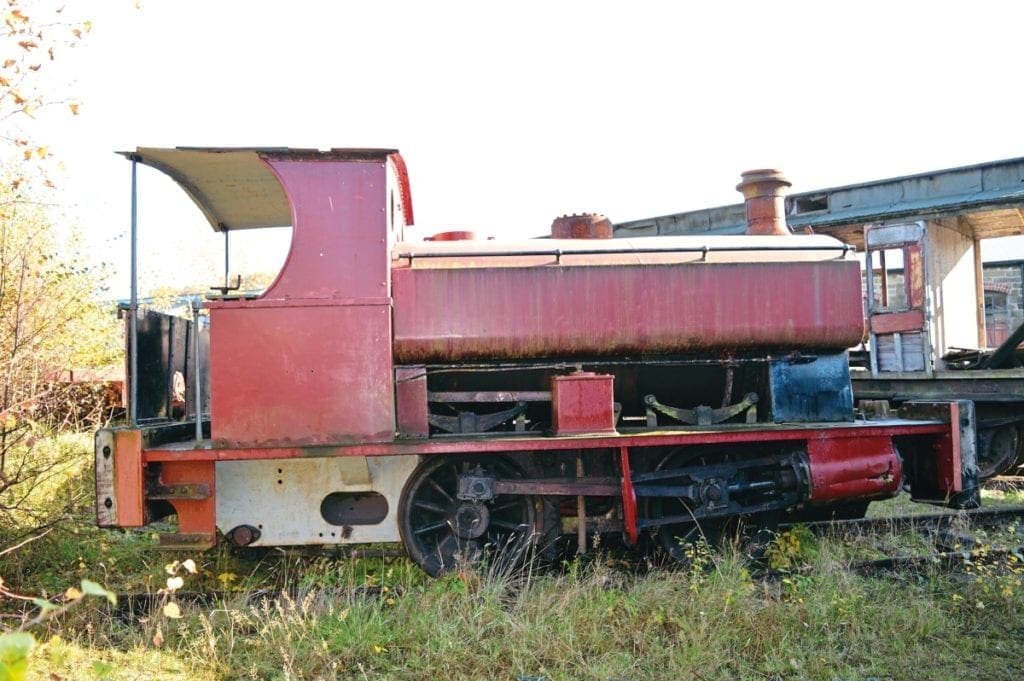 Two interesting former industrial locomotives are currently held in store by the City of Liverpool Museums. The first of these is M.D.&H.B. No. 1, an Avonside 0-6-0ST (1465/1904) that spent all of its revenue-earning life working for the Mersey Docks and Harbour Board.
The other locomotive is Cecil Raikes, a Beyer, Peacock 0-6-4T, originally built for the Mersey Railway and later sold to Shipley Colliery after its original owner's electrification. This locomotive is significant in being the only domestically surviving complete six-coupled 'double-framer' – today one would have to travel to Cairo to see a classic British example of the 0-6-0 tender variety.
Although not viewable without prior appointment, Cecil Raikes is at least fortunate to be undercover. Sister locomotive The Major is now at Trainworks Museum, Thirlmere, Australia, in a thoroughly neglected state, and if within the scope of this feature would fall into the 'in danger' category.
One interesting locomotive that is currently off the public 'radar' is Neilson (4004/1890) Snipey. Built to an earlier specification – one ancestor (2408/1878) worked for three decades at the Caledonian Railway's St Rollox Works – this 0-4-0 crane tank locomotive formerly worked at Millom Hematite Ore and Iron Co mines, and its crane enabled it to handle sleepers, rail and pit props with relative ease.
It is noteworthy in being of generally similar design to two locomotives once owned by the South Eastern Railway – Nos. 302 and 409 (the former of which was allocated the BR number 31302 but did not last long enough to carry it).
The one major point of difference was the method employed to rotate the crane jib – this mechanism is mounted on the left-hand side of the smokebox on Snipey. Currently listed as being on the premises of Helical Technology Ltd, Lytham St Anne's, this locomotive has apparently not been available for public viewing for some years without prior arrangement. 
Another Neilson product currently in a form of confinement is 0-4-0T Beckton Gasworks No. 1 (4444/1892). It is currently among a collection of items listed for sale at the premises of Preston Steam Services Ltd (PSSL) in Kent, but it is sad to record that at the time of writing no suitable preservation venue has yet come forward to offer a home to this locomotive.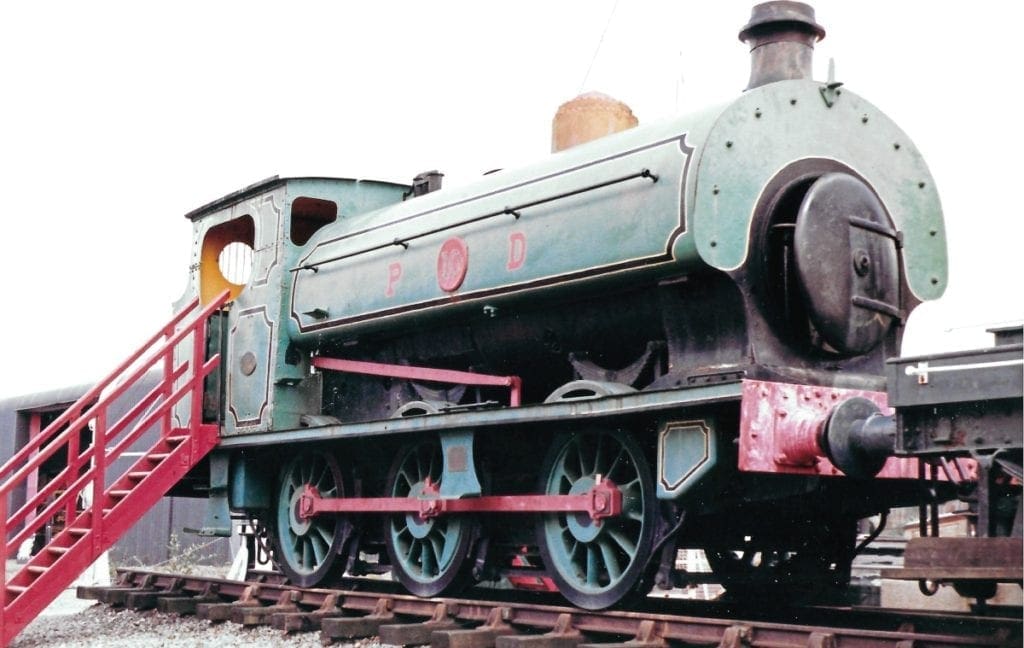 Narrow gauge items of interest currently advertised for sale by PSSL include examples of the German 'Luttermohler' 0-10-0T type – one of which has recently been sold – and an 18in-gauge Bagnall-built miniature Stirling 'Single', albeit fitted with a domed boiler and sadly missing its tender.
The closure in July 2015 of Snibston Discovery Museum in Leicestershire resulted in the retreat from the public eye of yet another historic industrial locomotive, a Brush 0-4-0ST (314/1906).
The second of two 0-4-0ST locomotives it was supplied by Brush to Powlesland and Mason, Swansea Harbour as this concern's No. 6. Becoming GWR No. 921 in 1924, the engine was sold out of service in 1928, finishing its working career with Berry Wiggins & Co, Kingsnorth, Kent, in the 1960s.
Distinction
At the end of May, after nearly four years hidden from public view, the loco moved to the Mountsorrel & Rothley Community Heritage Centre, linked to the Great Central Railway, but at present, there are no restoration plans. There have been suggestions it would make an ideal companion for GWR 0-4-0ST's Nos. 1338 and 1340 Trojan at Didcot.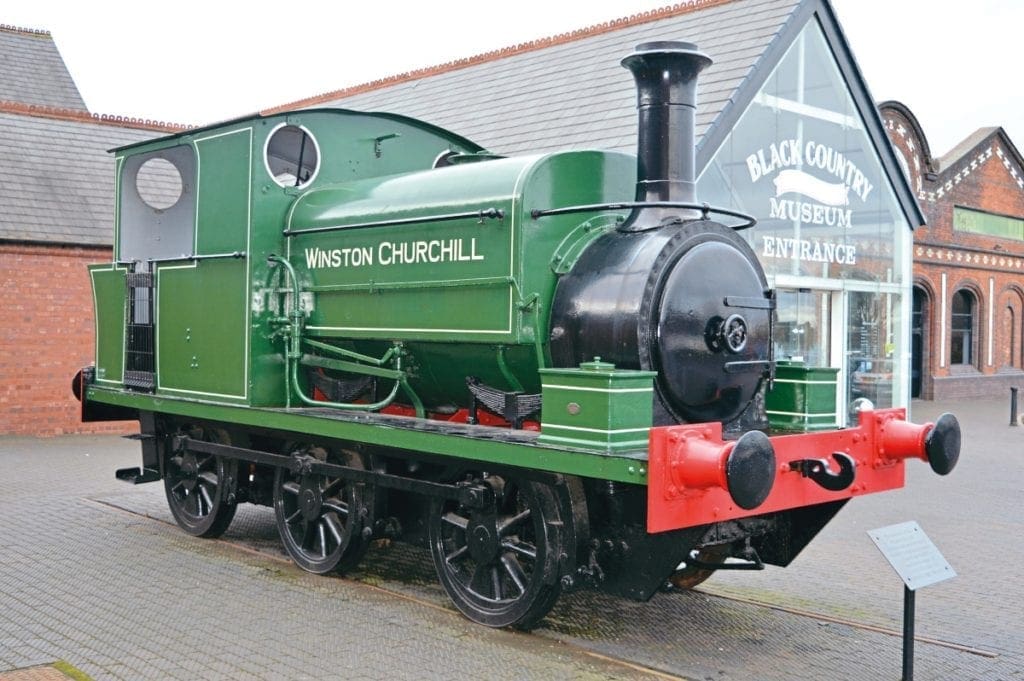 One additional historical distinction this engine bears should also be noted – it is one of three designs in preservation whose sisters found use on the Swansea & Mumbles Railway. The other two are represented by Black Hawthorn 0-4-0ST City of Aberdeen at Marley Hill and surviving Avonside 'B3' 0-6-0ST's such as Lucy at the Ribble Steam Railway, Preston.
One particularly attractive specimen currently hidden from public view at Carnforth is the former Wigan Iron & Coal Co 1887-vintage 0-6-0ST Lindsay. This locomotive saw a fair amount of use in preservation following its rescue from a scrapyard and restoration to working order in the late-1970s, but it has sadly been inactive in more recent years. It would certainly be most agreeable to see this sole-surviving Wigan-built steam locomotive operational once more.
One area of steam locomotive preservation that has been away from the limelight until comparatively recent years has been the field of 3ft gauge. The transfer of ex-Lamport Ironstone Co Peckett 0-6-0ST Scaldwell (1316/1913) from Amberley to the Southwold Railway Trust's workshops for restoration to working order has been a welcome development.
Similarly, so has the restoration to working order of Avonside 0-6-0T Nancy (1547/1908) for use at Dromod, in Ireland, and the project currently being undertaken by the Eastwell History Group to restore Hudswell, Clarke 0-4-0ST Lord Granby (633/1902) as a static exhibit.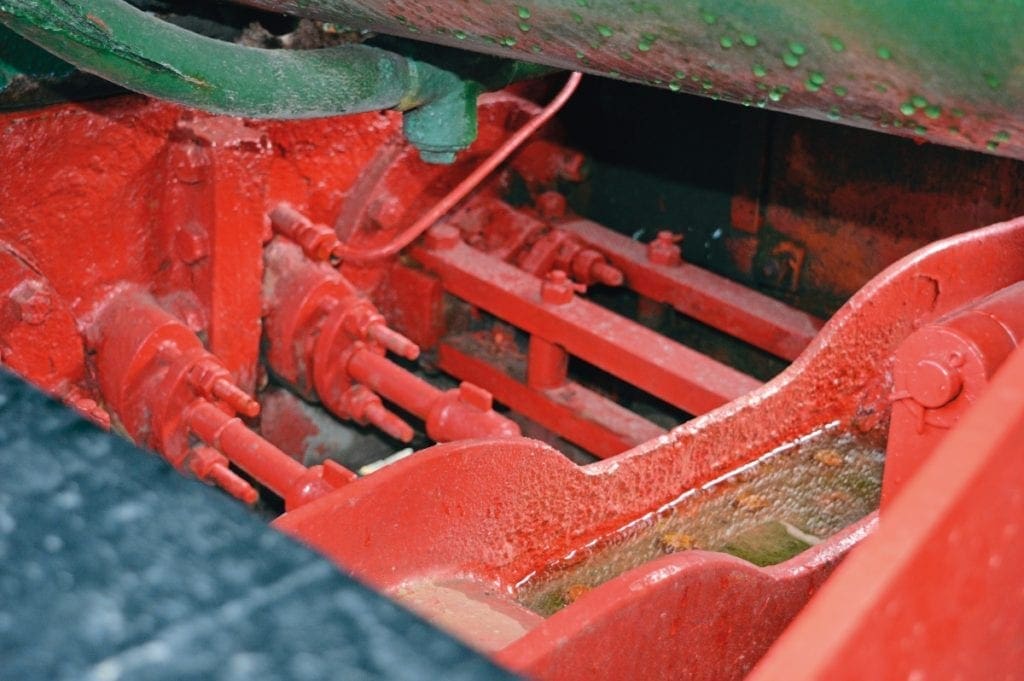 Unfortunately, restoration work appears to have largely stalled on similar Hudswell, Clarke locomotive Handyman (573/1900), based at the National Railway Museum. This would appear in part to be a consequence of the level of component loss sustained by the locomotive during its years of idleness.
Public railways of 3ft gauge were of course generally more prolific in Ireland than on the British mainland, and at the time of writing two of the 2-6-4T locomotives formerly used on the County Donegal Railways system – No. 4 Meenglas and No. 5 Drumboe – face uncertain futures despite the existence of restoration plans.
Deterioration
In the former case cosmetic restoration is planned, but the locomotive has unfortunately returned to open display at the Foyle Valley Railway Museum in Londonderry. This is a far from satisfactory state of affairs as the deterioration in the engine's condition that had prompted its cosmetic restoration will only return.
In the case of Drumboe, more extensive work was started, but this has stalled owing to the need to raise further finance. Another important survivor from the Irish 'secondary railways' scene is ex-Cavan & Leitrim Robert Stephenson 4-4-0T Lady Edith, now in store at the New Jersey Museum of Transportation. Recent attempts to return this locomotive to Ireland have so far failed to come to fruition.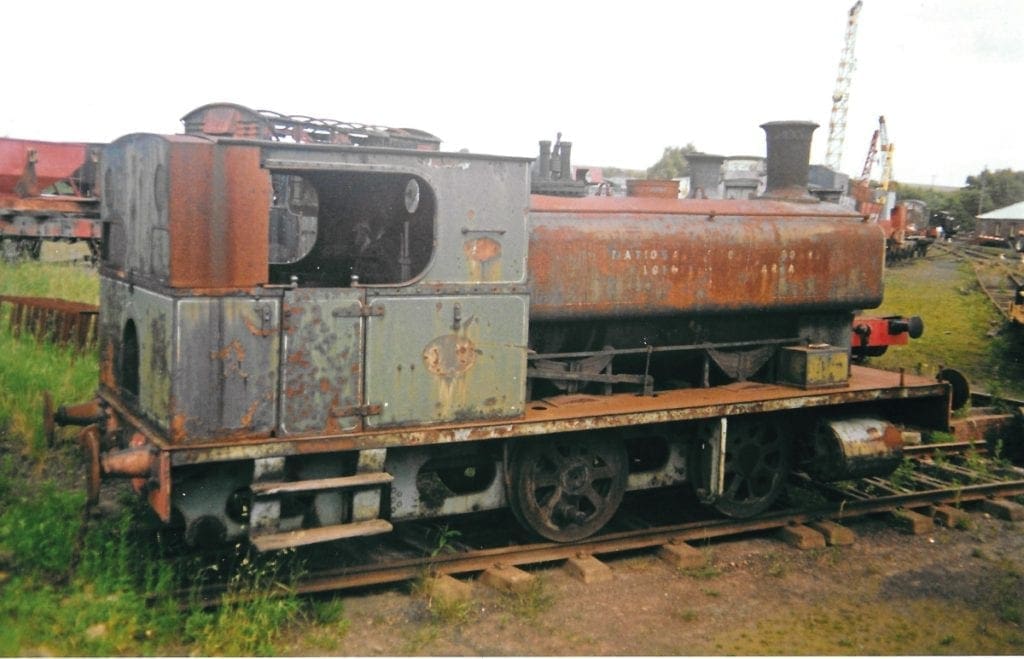 Mention has already been made of the role played by limitations on resources on the ability to restore particular locomotives. In some cases, this – together with operational priorities – will mean certain locomotives have to 'take their turn' in the queue for restoration to working order.
Classic examples in this area are Kerr, Stuart 'Witch' class 0-4-0ST, based on the Foxfield Railway; unique Manning, Wardle 0-6-0ST Littleton No. 5 (2008/1922), based at Bitton station on the Avon Valley Railway; and 0-4-0ST Malleable No. 5 at Beamish.
A welcome recent development is the Furness Railway Trust's movement of unique inside cylinder 0-4-0ST Barrow Hematite Co No. 17 to the Ribble Steam Railway's workshops at Preston for restoration to working order. This locomotive is important for being a classic example of a 'house-style' industrial locomotive created by extensive rebuilding from a second-hand purchase.
Similar rebuilds were undertaken by such industrial users as South Hetton Colliery, Lambton, Hetton & Joicey Collieries and Cannock & Rugeley Collieries. Sadly, there are instances in the railway preservation scene where locomotives have been allowed to deteriorate during storage or display in the open to such an extent their very survival as a feasible prospect for restoration is put at risk.
From the point of view of historical importance, perhaps the most blatant example is ex-North Pembroke and Fishguard Railway 0-6-0ST Margaret.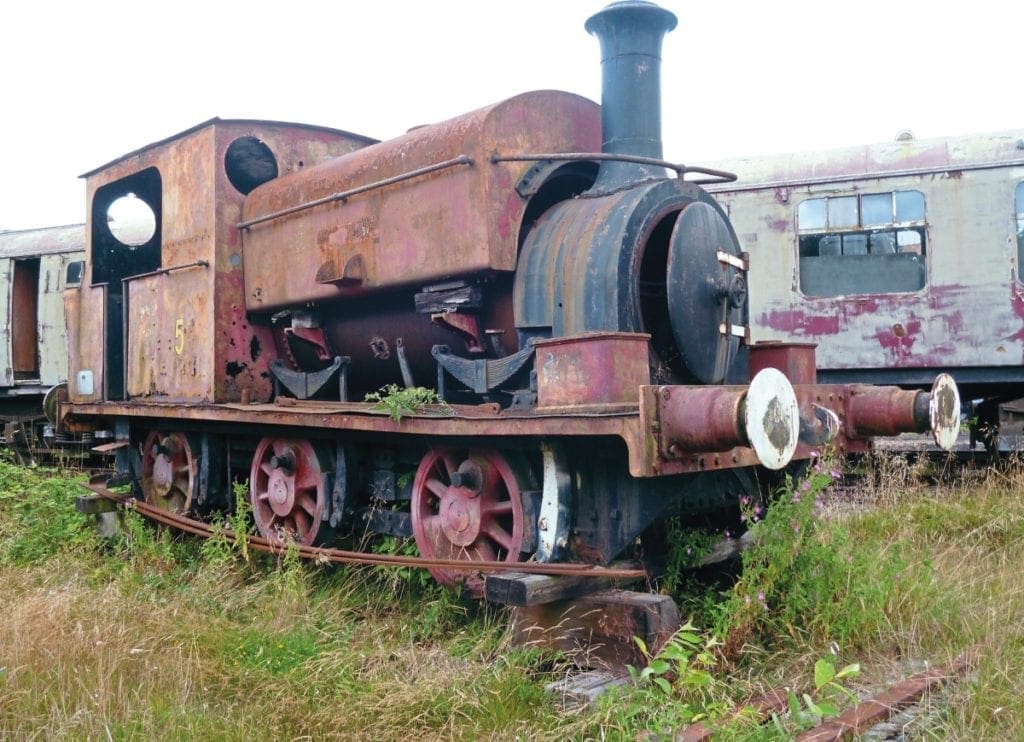 Atrocious state
Atrocious state Built-in 1878 by Fox, Walker and rebuilt in 1904 during the first of its two spells in GWR ownership, this unique and valuable locomotive has been displayed in the open for many years at Scolton Manor Museum, near Haverfordwest, where it has been allowed to fall into what can only be described as an atrocious state of disrepair. 
There is no other substantially complete example of the pre-1922 generation of GWR locomotive 'absorptions' extant on home soil, and as regards sisters to such locomotives, the only domestic surviving examples are Fox, Walker (W/No. 242 and previously referred to) and, at a stretch, Manning, Wardle (1532/1902) Newcastle.
Other than these specimens, there is only the Swedish-based Beyer, Peacock products 0-4-2ST (239/1861) Thor (a slightly updated version of GWR No. 342) and 0-6-0 (809/1867) Jernsida (identical to 828-9 of 1868; GWR Nos. 913 and 914, originally constructed for the Llanelly [sic] Railway & Dock Co).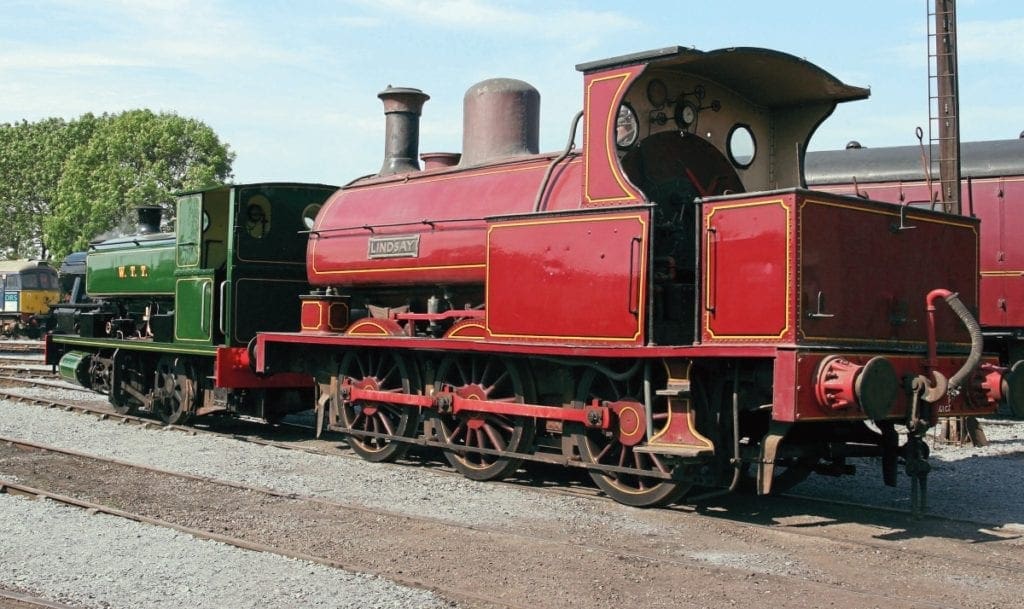 A recent conversation between a representative of Pembrokeshire Cultural Services and the author revealed that at the time of writing, some £80,000 of external funding was being sought for conservation work on the locomotive.
This amount is nowhere near sufficient to fund the necessary remedial work and provide secure covered accommodation, which is the very least that is needed to ensure the locomotive's long-term survival. Unfortunately, politics apply here: the desire has been expressed on the part of the local powers-that-be during the last four decades that Margaret should be kept in the immediate area come what may, but Scolton Manor is in its present form clearly not appropriate for this purpose.
What is clearly needed here is for the railway preservation movement as a whole to engage in raising the funds necessary for proper conservation and covered display of the locomotive at a more suitable venue. Given that Didcot or STEAM, Swindon may not be politically acceptable in Pembrokeshire, might Kidwelly Industrial Museum offer an alternative possibility once the work has been undertaken?
Another unique Welsh-based 0-6-0ST is in a similar position to Margaret as regards its state of conservation. This is Hudswell, Clarke Powell Duffryn No. 10 (544/1900), currently to be found at the Big Pit Mining Museum, Blaenavon.
Remedial work
Once again, we have an industrial locomotive with main line connections as its basic design was adopted in 1920 for four locomotives supplied to the Cardiff Railway. These were works Nos. 1404-5/7-8, later GWR Nos. 681-684, and unlike Powell Duffryn No. 10 they were later rebuilt with new boilers and pannier tanks.
In order to restore Powell Duffryn No. 10 to working order extensive work would be required, including remedial work on the mainframes – which have been cut away at each end to enable lifting by crane – but given the engine's size, it would be a useful addition to the operational fleet of many a heritage railway.
As can be seen here, there are many historic industrial and narrow gauge locomotives that are currently not receiving due coverage and mechanical attention on the railway heritage scene.
There is certainly much food for thought for the various preservation bodies and individuals in this field when deciding future restoration and operational priorities.
---
Advert
---
Railway Reads
From the history of steam through to 21st century rail transport news, we have titles that cater for all rail enthusiasts. Covering diesels, modelling, steam and modern railways, check out our range of magazines and fantastic
subscription offers.
Get The Railway Hub Weekly Round-up
Enter your e-mail address below and you will receive weekly rail news straight into your inbox…

You can unsubscribe at any time.