After the latest government announcements, the heritage railway sector starts to wake up again after nearly four months of closures.
Grand Central announce return to service after four-month hibernation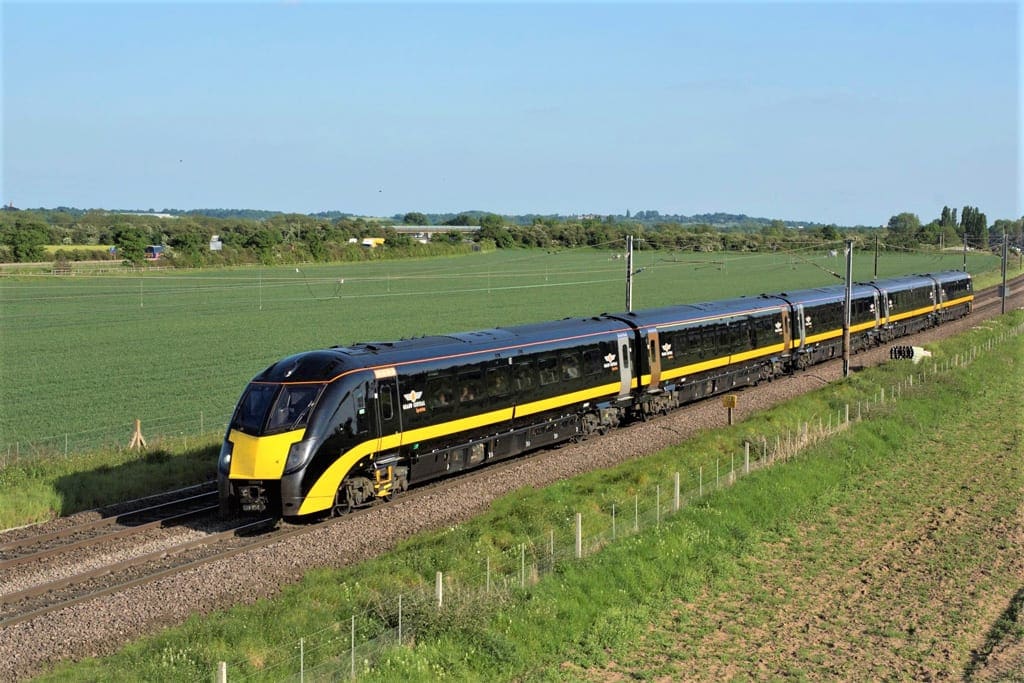 Train operator Grand Central has announced a measured return to service following a four-month period of hibernation during the COVID-19 lockdown.
The company is inviting passengers to book for its West Riding and North East routes from July 26, and has thanked customers for their support whilst services have been suspended and invited passengers to once again "put their faith" in the company.
Managing Director, Richard McClean, said: "In late March it became obvious to us we couldn't operate a viable rail service under the Government's lockdown rules. Social distancing and a ban on non-essential travel meant we had no option but to put our trains to bed and place the majority of our staff on furlough." For full details, click here.
Severn Valley Railway announces reopening from early August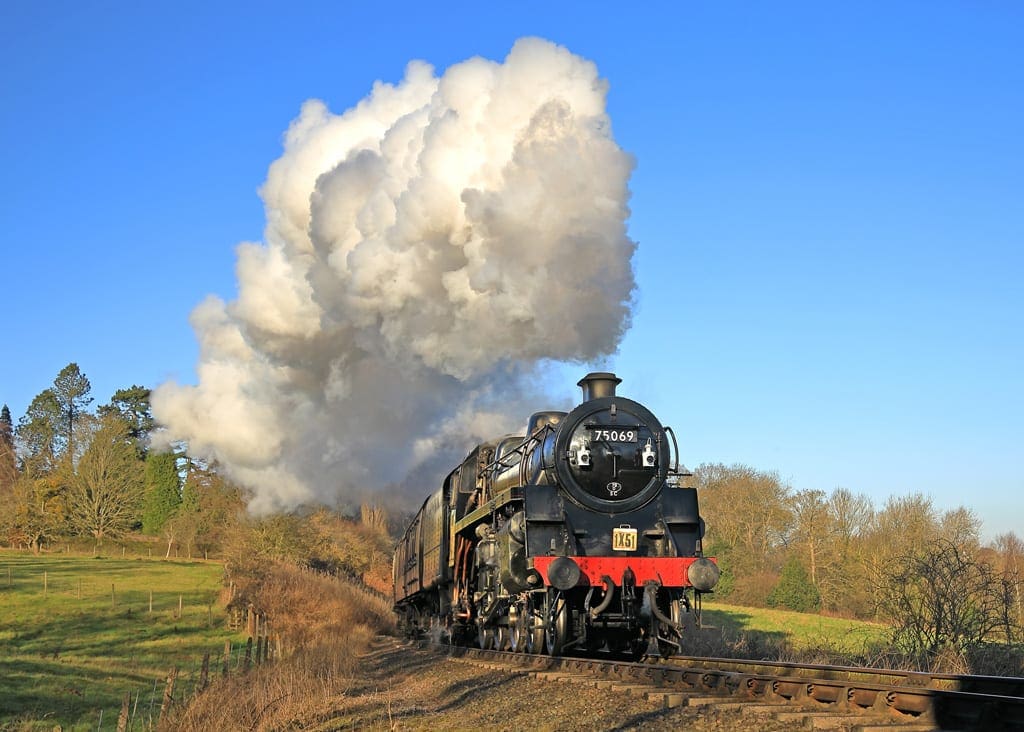 The Severn Valley Railway has announced it will reopen for daily passenger services from Saturday 1 August with a range of excursions aimed at bringing families together.
Tickets must be booked in advance and will go on sale at 11am on Monday 6 July.
Helen Smith, General Manager at Severn Valley Railway, said: "We are hugely excited to be making this announcement after three and a half months of enforced closure because of the coronavirus pandemic. We've put a great deal of thought and planning into our offering and have been careful to balance the need for social distancing and other safety measures, with making sure our visitors enjoy a long-awaited and exciting day out." For full details about the reopening, click here.
Swanage Railway to reopen with social-distancing measures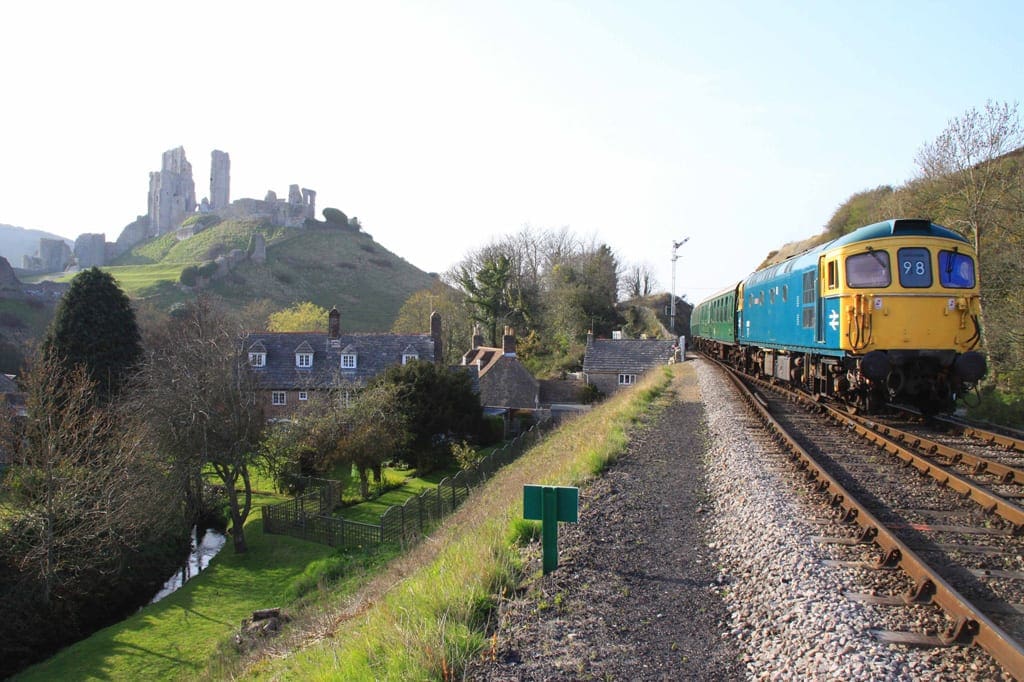 The Swanage Railway is to re-open with a special fundraising service protecting the health of passengers and staff.
Swanage Railway is introducing social distancing measures on services, seating must be booked online and everyone must be wearing face masks.
The 1960s heritage diesel trains will be running a non-stop return from Swanage to Norden – with no call at Corfe Castle. For full details on the reopening plans, click here.
£15 million boost to bring better rail journeys to the North East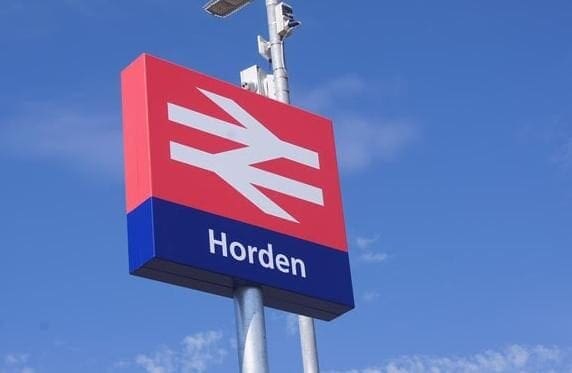 Transport Secretary Grant Shapps has announced £15 million of government investment to benefit passengers in the North East of England.
Horden Station in Durham opened to passengers for the first time this week. It will be served by one train per hour calling at all stations between Newcastle and Middlesbrough.
The station restores a link for up to 70,000 passengers in an area that hasn't had a station in a 20 kilometre stretch after the previous one was closed following the Beeching cuts in 1964. Read the full story here.
North Norfolk Railway announces return to service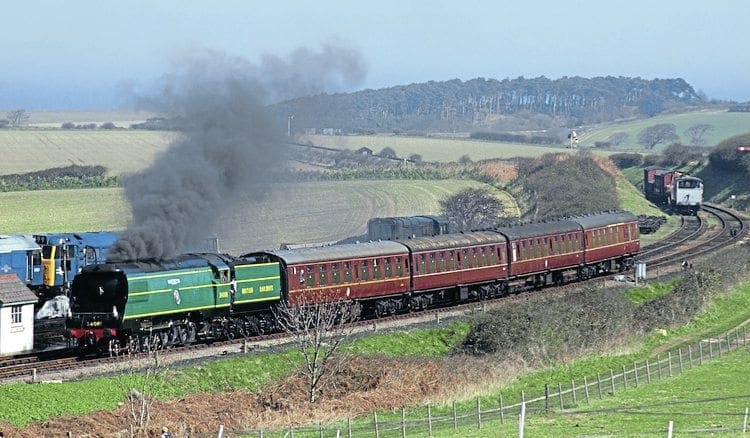 The North Norfolk Railway has announced they will be reopening from 8 July for steam train services on the popular Sheringham to Holt line.
The railway has been working hard to restore its services and will resume with a very different operation – following government announcements.
The timetable will be initially restricted to four trains per day, departing from Sheringham for round trips to Holt and must be pre-booked. To protect visitors there will be a number of other changes. Click here to see the full changes.
North Yorkshire Moors Railway crisis appeal reaches £350k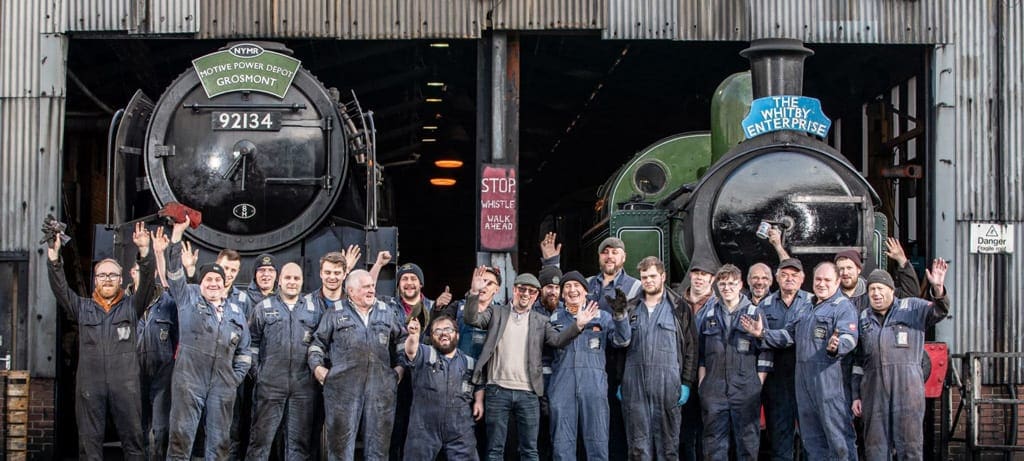 North Yorkshire Moors Railway (NYMR) has received a huge cash boost after people rallied round to help keep its future on track.
The railway, one of the UK's most popular heritage attractions, has confirmed that is has received over £350,000 in donations to help to secure its future.
There were concerns that the NYMR may not survive the loss of visitor income. Here's the full story.
Latest service updates
Gatwick Express – Gatwick Express services suspended until further notice.
Grand Central – Grand Central services restart from Sunday 26 July.
Hull Trains – Hull Trains service temporarily suspended until further notice.

Everyone travelling on public transport must wear a face covering unless you are exempt from wearing one.

We continue to make changes to our services to enable safe journeys, please check our guidance on safer travel before your journey.
In line with Government advice please continue to work from home and avoid public transport, where possible, to free up the limited space available to those who have no alternative way to travel and shop locally.

If you can, try walking or cycling part of your journey or getting off a stop or two early to reduce the numbers of people travelling on Tubes and buses, where possible. We have lots of online tools to help you plan your cycling journey and your walking journey, plus walking times between Tube stations.

Currently there are no Night Tube or London Overground Night Service and limited Night Bus services running. All Taxi and private hire vehicles are still running, please be advised that any one using those services should also wear a face covering for the duration of their journeys. Please plan your return journey ahead of time.
District Line – Due to engineering work on Saturday 4 and Sunday 5 July, there will be no service between Tower Hill and West Ham. Rail replacement bus service DL6 will run. West Ham station is expected to be particularly busy. Please avoid changing between services there, especially between 06:00 and 10:00. For travel to/from central London please use National Rail services to/from Barking or Upminster.
Hammersmith & City line – Due to engineering work on Saturday 4 and Sunday 5 July, there will be no service between Hammersmith and Barking. Use alternative Tube and local or replacement bus services.
Piccadilly line – Due to engineering work on Saturday 4 and Sunday 5 July, there will be no service between Hounslow Central and Heathrow (All Terminals). Use local bus services 285 and 490 for Feltham and Hanworth. Rail replacement bus services PL1, PL2 and PL3 will run.
If you can, try walking or cycling part of your journey. Consider walking between stations using our walking map. Plan your journey ahead of time.
See the latest status updates on London Underground, including a map of closures.
Due to engineering work, the following London Overground services will be affected.

On Saturday 4 and Sunday 5 July, there will be no service between:
Highbury & Islington and New Cross Gate. Rail replacement bus service X will run between Dalston Kingsland and New Cross Gate, for all other stations use local bus services.
New Cross Gate and Crystal Palace or West Croydon. Use alternative Southern Rail services
Surrey Quays and Clapham Junction. Rail replacement bus service M will run
On Sunday 5 July, there will be no service between:
Camden Road and Stratford after 21:45. Rail replacement bus service S will run
Hackney Downs and Chingford after 22:45. Rail replacement bus service L3 will run
From Monday 6 July to Thursday 9 July, there will be no service westbound between Camden Road and Willesden Junction after 23:59. The last two services from Stratford will terminate at Camden Road. Use local buses

See an overview of planned track closures for the next six months.

See the latest status updates on London Overground, DLR, TfL Rail and Trams, including a map of closures and information about rail replacement buses.
Check website for status.
As of Monday 15 June, Thames Clipper services started running on a revised timetable. Services will run between 06:00-21:00 weekdays and 09:30-19:30 weekends. Before travelling please check the new boarding processes and procedures that ensure the safety of all customers and staff. Please check before you travel.
London's buses are returning to front-door boarding, with customers required to touch in with Oyster, contactless and concessionary cards on certain routes. We hope to have all London buses equipped with the necessary safety measures and ready for front-door boarding by early July.

On buses we have installed a protective film and sealed gaps around the driver's cab screen to protect our staff and customers. Because of this, our bus drivers are not required to wear face coverings when inside the driver's cab.

While we put these safety measures in place our buses will have varying boarding procedures depending on the route. If your bus only has a front set of doors, please continue to board and touch in via the front doors. Buses with middle doors will vary depending on the route. Please check before you travel and make sure you're aware of any new boarding procedures on your route. Once on board please follow the signs.

Shops reopening – As non-essential retail shops reopen, the roads surrounding shopping destinations may be busier than usual. Currently the busiest times on our roads are between 06:00-09:00 and 16:00-19:00, and these times are likely to extend with the reopening of shopping destinations. Journeys may take longer.

If you can, take an alternative route to avoid areas immediately around shopping destinations. If you must drive near shopping destinations, please take extra care, as there are likely to be more people walking and cycling. Queuing systems for entry to shops may also mean that people use the road to maintain social distancing.

Congestion charges – As of Monday 22 June the following temporary changes were applied to the central London Congestion Charge.

These include increasing the Congestion Charge to £15 per day, removing the £1 Auto Pay and Fleet discounts, and extending the hours of operation to between 07:00 and 22:00 seven days a week (excluding Christmas Day). The Residents' Discount will also be closed to new applicants from 1 August.

These temporary changes are designed to reduce traffic in central London and enable more journeys to be made safely by foot or cycle, while keeping the bus network reliable for those making essential journeys. These temporary changes to the Congestion Charge will be kept under review. For more information visit our driving page.

Due to the following works, some buses may be diverted or stop short of their normal destination. Make sure you check before you travel.

A40 Westway – As of Sunday 14 June the speed limit on the elevated section of the A40 Westway was lowered from 40 to 30mph. This is to protect the flyover and reduce the likelihood of unplanned work and restrictions ahead of major maintenance work planned here for summer 2021.

Kingston – From 6 July until 14 August there will be a series of overnight lane restrictions on the A3 between Hook Underpass and the Kingston Bypass. Works will take place Monday to Friday from 22:00 until 05:00. This is due to essential maintenance work. Please plan ahead and check before you travel, for the latest information please visit status updates.

Shoreditch – Until 30 September 2020, Shoreditch High Street will have a contra-flow reducing the width of the carriageway in both directions between Holywell Lane and New Yards Inn. This is due to Shoreditch Village development works.

London Bridge – Until 31 October 2020, London Bridge is closed to general traffic (except buses, licensed taxis, motorcyclists and cyclists). Diversions are in place and there are changes to the junction either side of the bridge. Please take extra care when driving while all users, including pedestrians, get used to the new layout.

Drivers using Blackfriars Bridge or Tower Bridge should expect queues while crossing the river. Travel outside of peak times and use alternative river crossings including Vauxhall, Westminster and Lambeth bridges where possible for an easier journey. This is for essential maintenance works being carried out by the City of London Corporation. Please visit our London Bridge works page for more information.

Check whether your bus is affected.
The following docking stations will be out of service this weekend:
Gloucester Terrace, Bayswater
Rossmore Road, Marylebone
Metros Around The Country
While government advice is to only use public transport where alternative travel options such as walking, cycling or driving are not available, we remain committed to providing a regular, robust, and above all safe service for those who need it.
The following frequency is in operation:
The frequency of service Monday to Saturday will be:
Start of service until 06:30 – Trams every 15 minutes
Between 06:30 and 20:00 – Trams every 12 minutes
From 20:00 until the end of service – Trams every 15 minutes
The first trams travelling the full route will leave Wolverhampton St George's at 05:15 and Library at 05:07.
The last trams travelling the full route will leave Wolverhampton St George's at 23:27 and Library at 23:34.
Trams are every 15 minutes on Sundays
You can view the full timetables here:
Monday to Saturday temporary timetable
Sunday temporary timetable
Updated information for today, Friday July 3rd, trains are running to all destinations; however, some services have been cancelled due to staff availability and the pandemic. Please leave extra time for your journey. Trains that are operating are running to the usual weekday timetable until about 8.00pm when the frequency reduces to a train every 30 minutes, 15 minutes through Newcastle city centre.
For more timetable information visit nexus.org.uk
From 11pm on Friday 3 July, until the end of service on Sunday 5 July, planned works will be taking place to the Town Hall.
As a result, services on the East Didsbury – Rochdale line will not be calling at Exchange Square and instead will be redirected via Market Street and Shudehill.
Passengers who board or alight at Exchange Square are advised to walk to Victoria or St Peter's Square to pick up their service.
Help keep yourself and everyone safe when you're outside the home by thinking about how and when you travel and following safety guidance.
Consider all other travel options before using public transport, including cycling and walking.
Plan ahead, allow extra time for your journeys and be patient when travelling.
If you are travelling, avoid the busiest times and routes.
On public transport, you must wear a face covering unless you are exempt. Keep your distance from others, clean your hands frequently and use contactless payment.
You can sign up for TfGM travel updates  here.
It is now mandatory to wear a face covering on public transport. This could be a mask, a scarf or a bandana– the important thing is the covering fits well and covers your mouth and nose.
While national guidance is to use public transport only if you have no other option, we recognise that some people still need to travel. We are currently operating a Sunday timetable seven days a week, and are reviewing our service levels daily as restrictions ease.
6AM – 7AM: every 15 minutes
7AM – 7PM: every 10 minutes
7PM – 11PM: every 15 minutes
Should further timetable changes become necessary we will provide notice to all passengers via our website, newsletters and social media channels.
From Sunday 5 July timetable changes will be made and additional services will run across our network. These changes to services are being put in place to support the expected increase in passenger numbers, as more people begin to make necessary journeys across the City Region. A summary of changes can be found below:
Monday to Saturday Services
Southport line – services will return to running every 15 minutes throughout the day.
Hunts Cross line – services will return to running every 15 minutes throughout the day.
Kirkby line – a 30 minute service will run all day.
Ormskirk line – a 30 minute service will run all day.
Chester & Ellesmere Port line – a 30 minute service will run on both lines with a 15 minute service running between Hooton and Liverpool city centre stations.
New Brighton line – a 30 minute service will run all day.
West Kirby line – a 30 minute service will run all day.
Sunday Services
Southport line – a 15 minute service will run between 10:00 and 19:00 and every 30 minutes in the morning and evening.
Hunts Cross line – an hourly service will run all day.
Kirkby line – an hourly service will run all day.
Ormskirk line – an hourly service will run all day.
Chester & Ellesmere Port line – an hourly service will run all day on both lines with an additional hourly shuttle service between Ellesmere Port and Hooton stations which provides connections to and from Liverpool city centre.
New Brighton line – a 45 minute service will run all day.
West Kirby line – a 45 minute service will run all day.
Tram services are currently suspended until further notice with service 1 and other bus routes alternatives to the tramway.
The safety of customers and employees is priority, so in line with government guidance, we've put further measures in place to help our customers practise social distancing and travel safely on our services.
Check our latest timetables before you travel. Don't forget that revised timetables are in operation and that Rail Replacement works are taking place.
The first tram and last tram will run at their usual time, but customers should expect trams to operate every 15 minutes during the day with this being kept under constant review.
The Subway is running as normal.
Railway Reads
From the history of steam through to 21st century rail transport news, we have titles that cater for all rail enthusiasts. Covering diesels, modelling, steam and modern railways, check out our range of magazines and fantastic
subscription offers.
---
Get The Railway Hub Weekly Round-up
Enter your e-mail address below and you will receive weekly rail news straight into your inbox...




You can unsubscribe at any time.
---
---

About the Author
Latest posts by Andy Hill
(see all)